*NEW* To request a refund for a vacation cancelled due to COVID-19, click here.
COVID-19 Travel Updates: For information on safety, the COVID-19 Coverage Plan, entry requirements and more, visit our COVID-19 Hub.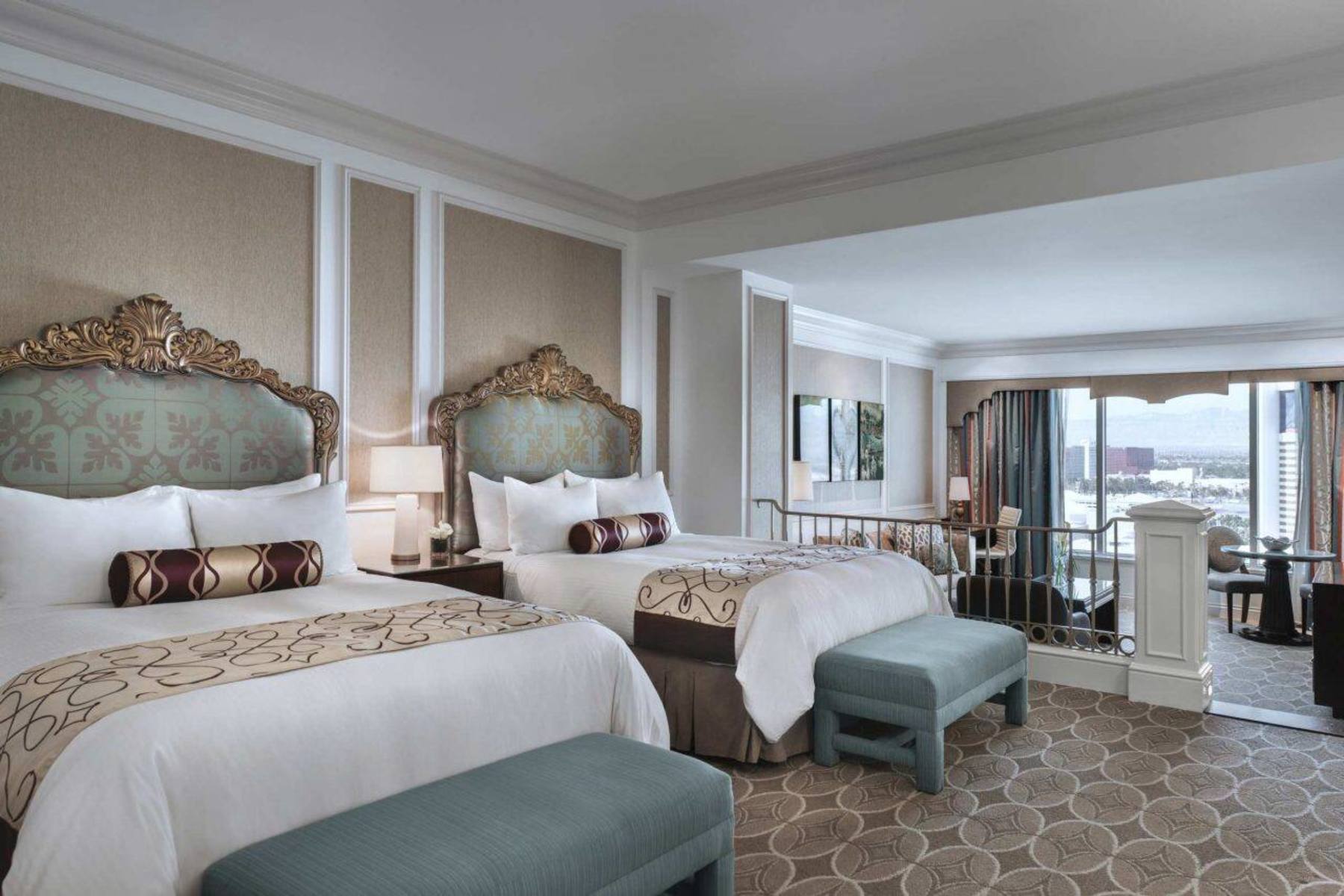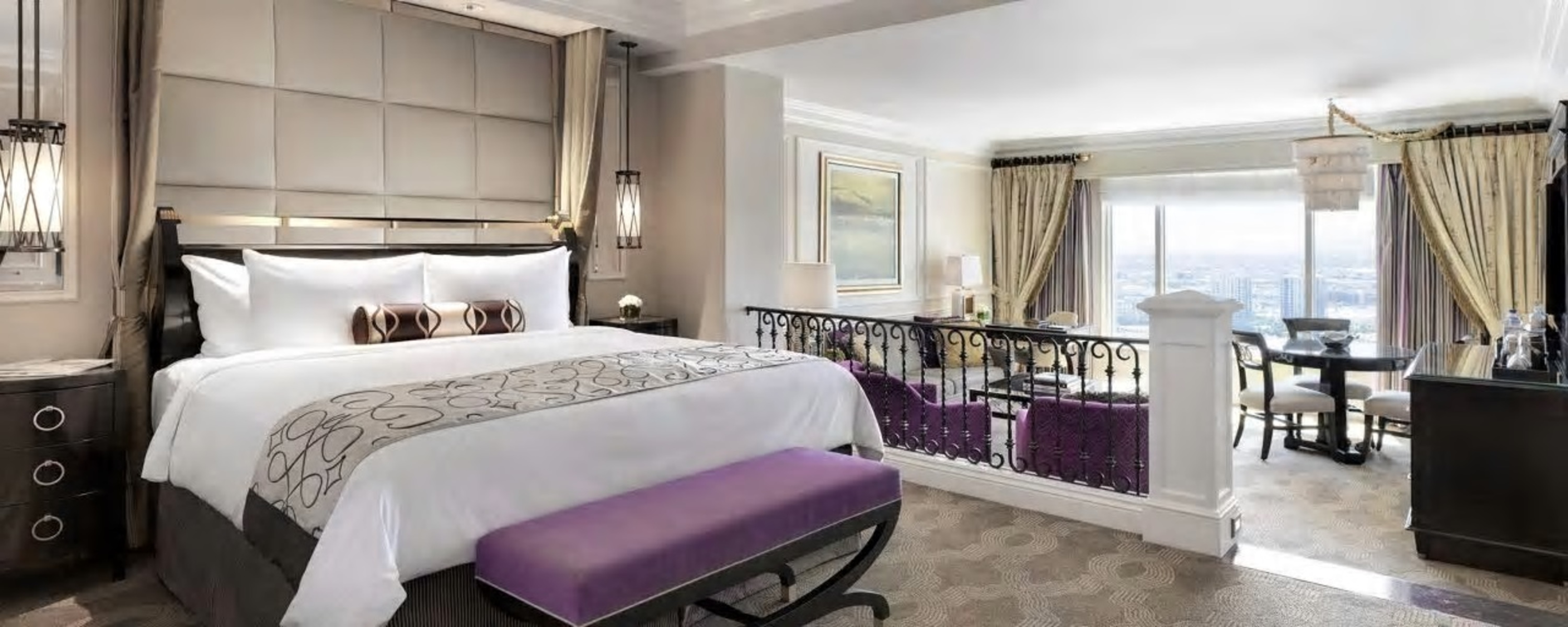 2/15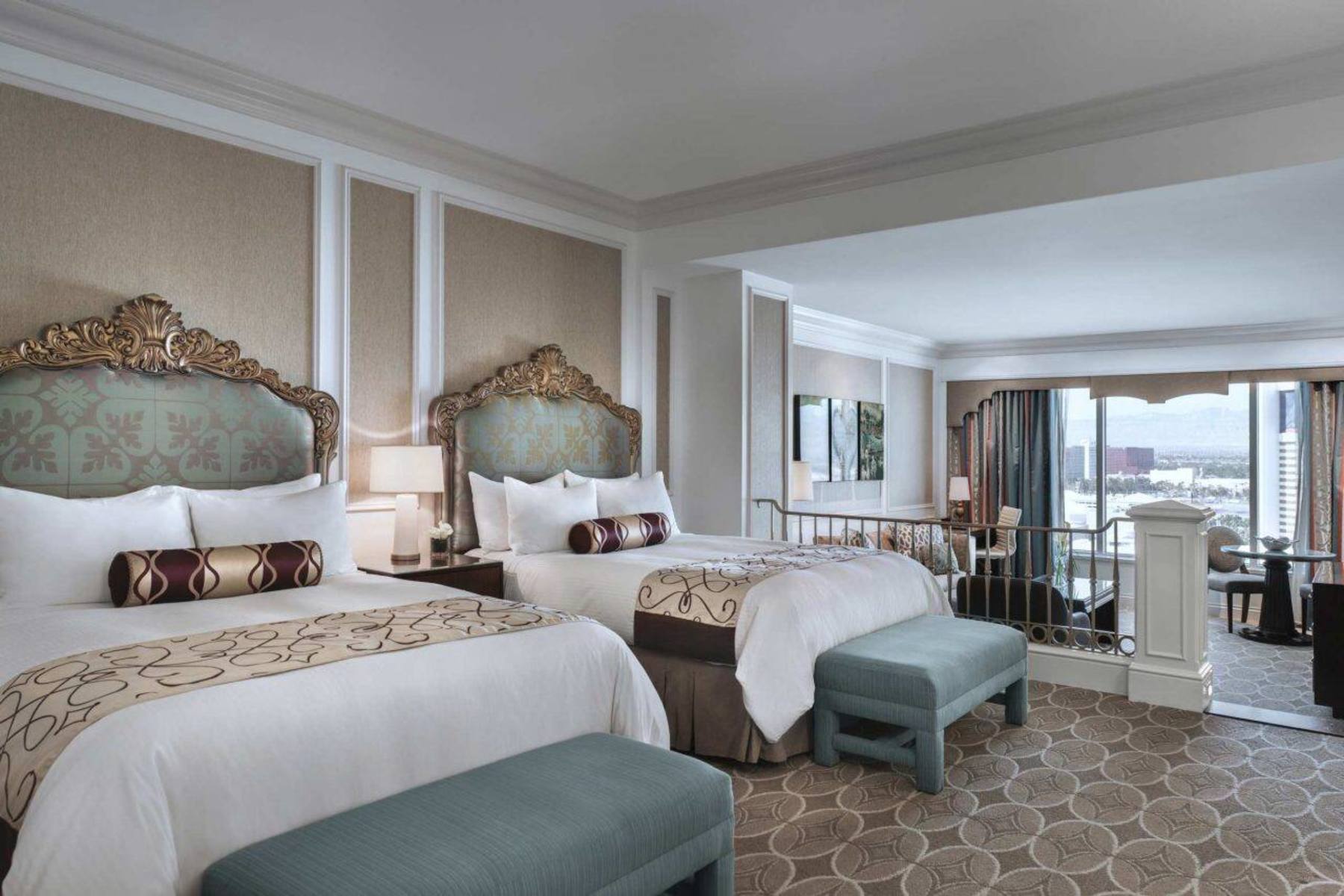 3/15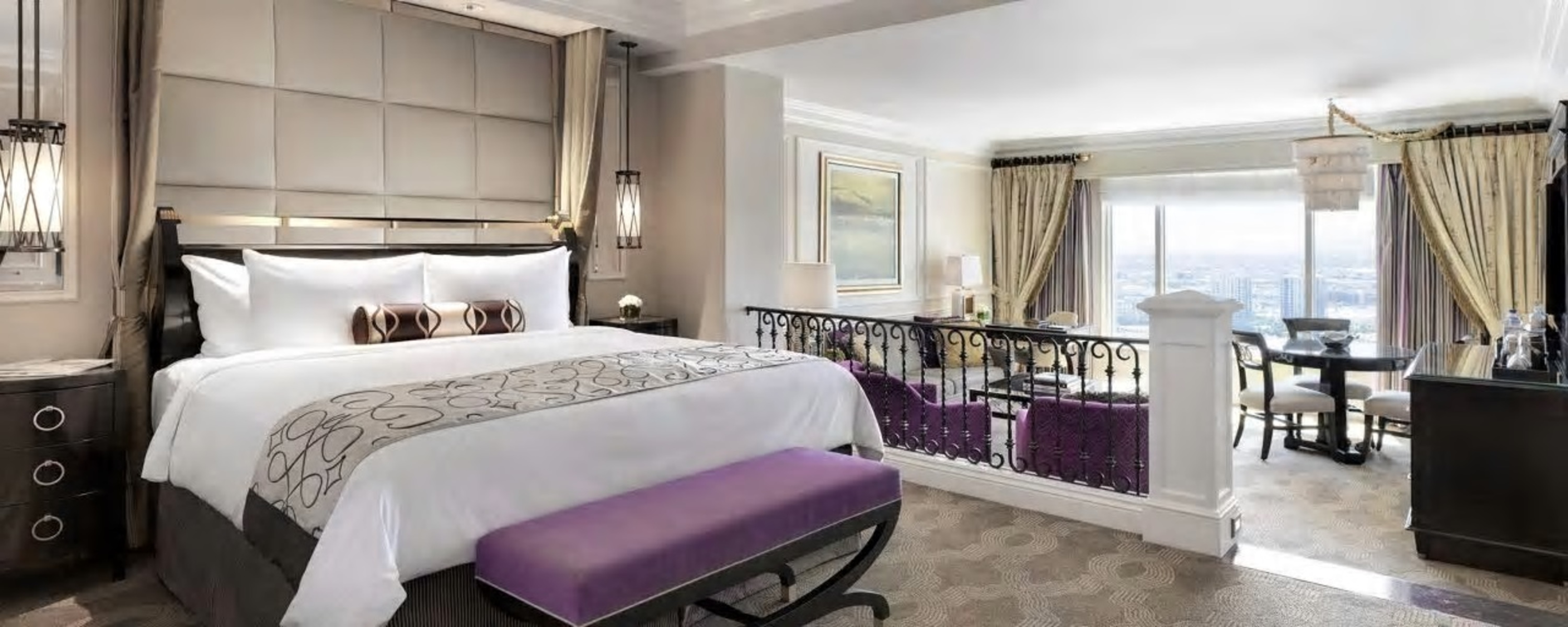 4/15
5/15
6/15
7/15
8/15
9/15
10/15
11/15
12/15
13/15
14/15
15/15
The Venetian Resort Las Vegas
About this hotel
The amenities of The Venetian® Las Vegas stand preeminent among the world's resort destinations. A Forbes Travel Guide Four-star rated hotel, this all-suite luxury property is home to some of the most respected and high-profile chefs, retailers, artists, and entertainers in the world. Best of all, these wonderful amenities are all under a single roof.
Bed size(s): 2 queen-size beds
Room(s):B athroom, Located in the Venezia Tower
Air-conditioning: Yes

Room facilities: Sunken living room,Telephone, Two LCD Televisions, Internet Access ($), in-suite safe, iHome alarm clock, work desk

Occupancy: 4 adults (Maximum occupancy of 4)
Bed size(s): 1 king-size bed
Room(s): Bathroom
Air-conditioning: Yes

Room facilities: Sunken living room,Telephone, Two LCD Televisions, Internet Access ($), in-suite safe, iHome alarm clock, work desk

Occupancy: 2 adults (Maximum occupancy of 2)
Venetian Luxury View Suite
Bed size(s): Grand king bed
Room(s): Bathroom with Roman tub, Separate living room
Air-conditioning: Yes

Room facilities: Telephone, Two LCD Televisions, Internet Access ($), in-suite safe, Dining table, iHome alarm clock, work desk, coffee table, Vanity

Occupancy: 2 adults (Maximum occupancy of 2)
Bed size(s): Master bedroom with a grand king bed
Room(s): 1.5 bathroom with jetted tub
Air-conditioning: Yes

Room facilities: Sunken living room, Telephone, Two LCD Televisions, Internet Access ($), in-suite safe, Dining table, iHome alarm clock, work desk, Wet bar, Walk in closet

Occupancy: 4 adults (Maximum occupancy of 4)
Venetian Piazza View Suite
Bed size(s): Master bedroom with grand king bed
Room(s): 1.5 Bathroom with jetted tub
Air-conditioning: Yes

Room facilities: Piazza View,Sunken living room, Telephone, Two LCD Televisions, Internet Access ($), in-suite safe, Dining table, iHome alarm clock, work desk, Wet bar, Walk in closet

Occupancy: 4 adults (Maximum occupancy of 4)
Bed size(s): 2 queen-size beds
Room(s): Bathroom with Roman tub and separate glass enclosed shower
Air-conditioning: Yes

Room facilities: Sunken living room,Telephone, Two LCD Televisions, Internet Access ($), in-suite safe, iHome alarm clock, Dining table, mini-bar

Occupancy: 4 adults (Maximum occupancy of 4)
Venetian Bella View Suite
Bed size(s): 2 queen-size beds
Room(s): Bathroom with Roman tub with separate shower, Separated living room
Air-conditioning: Yes

Room facilities: Telephone, Two LCD Televisions, Internet Access ($), in-suite safe, Dining table, iHome alarm clock, work desk, coffee table, Vanity

Occupancy: 4 adults (Maximum occupancy of 4)
Venetian Rialto View Suite
Bed size(s): 2 Queen beds
Room(s):Bathroom with tub, Separate living room
Air-conditioning: Yes

Room facilities: Open living space, Telephone, Two LCD Televisions, Internet Access ($), in-suite safe, Dining table, iHome alarm clock, work desk, coffee table

Occupancy: 4 adults (Maximum occupancy of 4)
Location
3355 Las Vegas Boulevard South, Las Vegas Nevada, 89109, US
The Venetian Resort Las Vegas