*NEW* To request a refund for a vacation cancelled due to COVID-19, click here.
COVID-19 Travel Updates: For information on safety, the COVID-19 Coverage Plan, entry requirements and more, visit our COVID-19 Hub.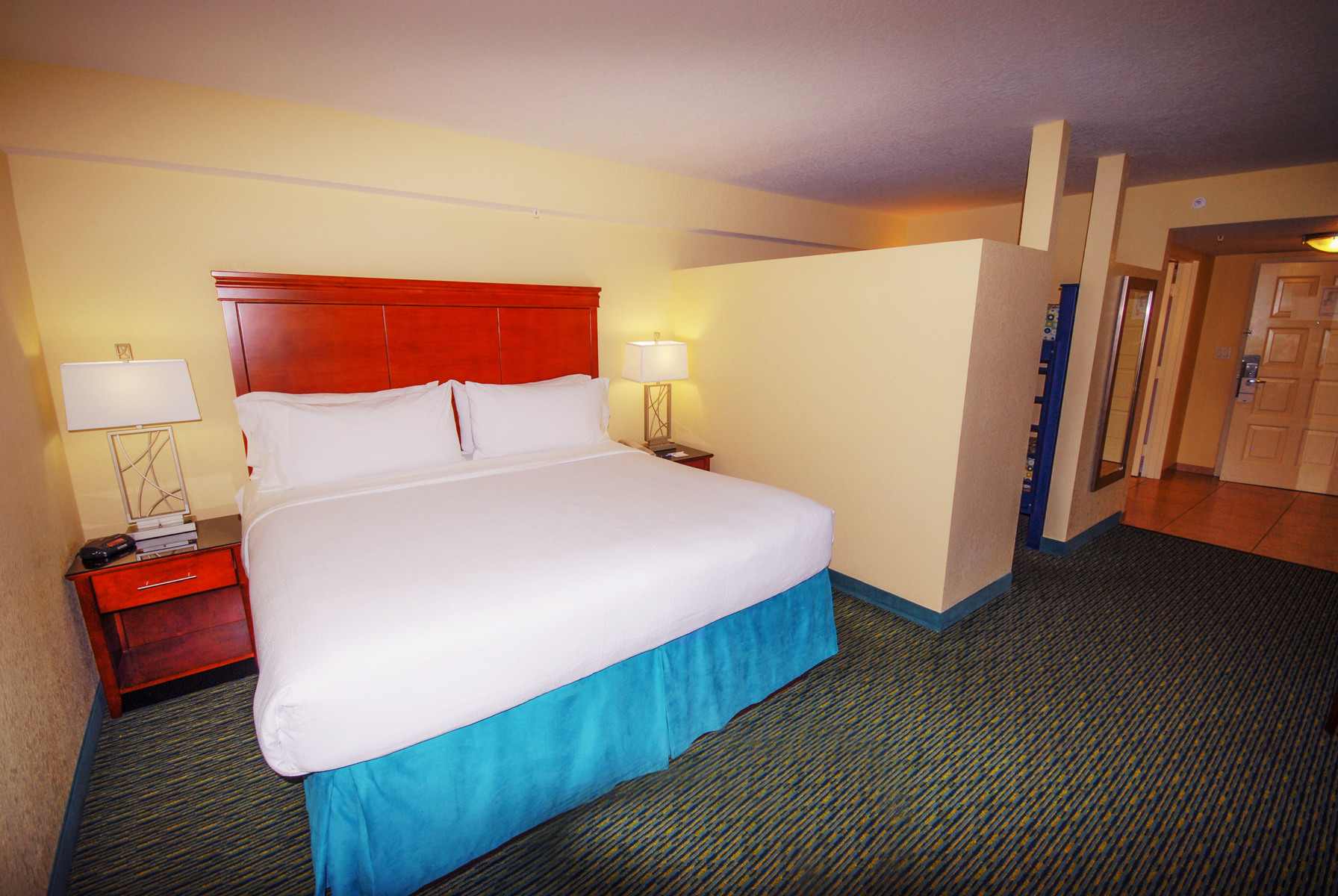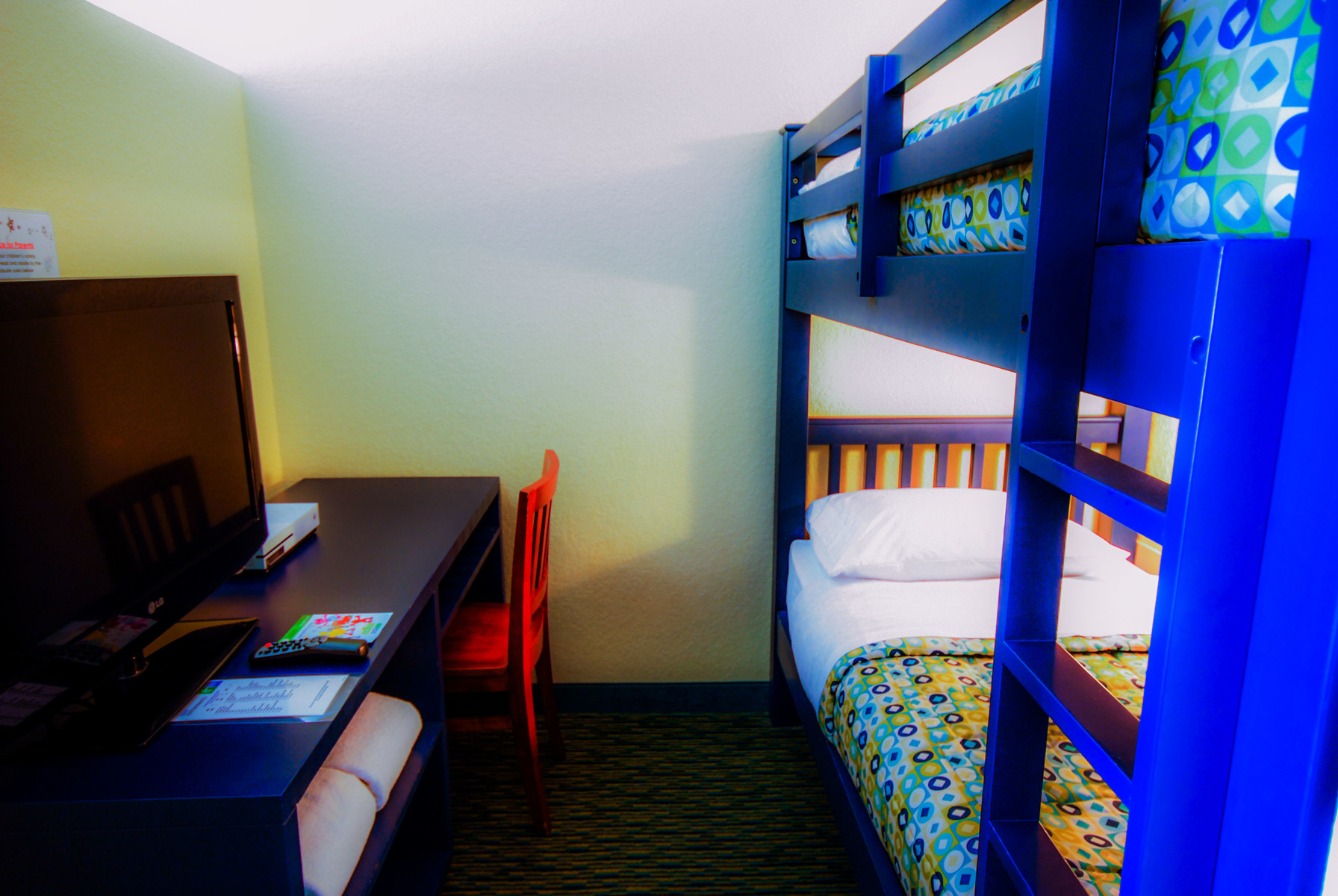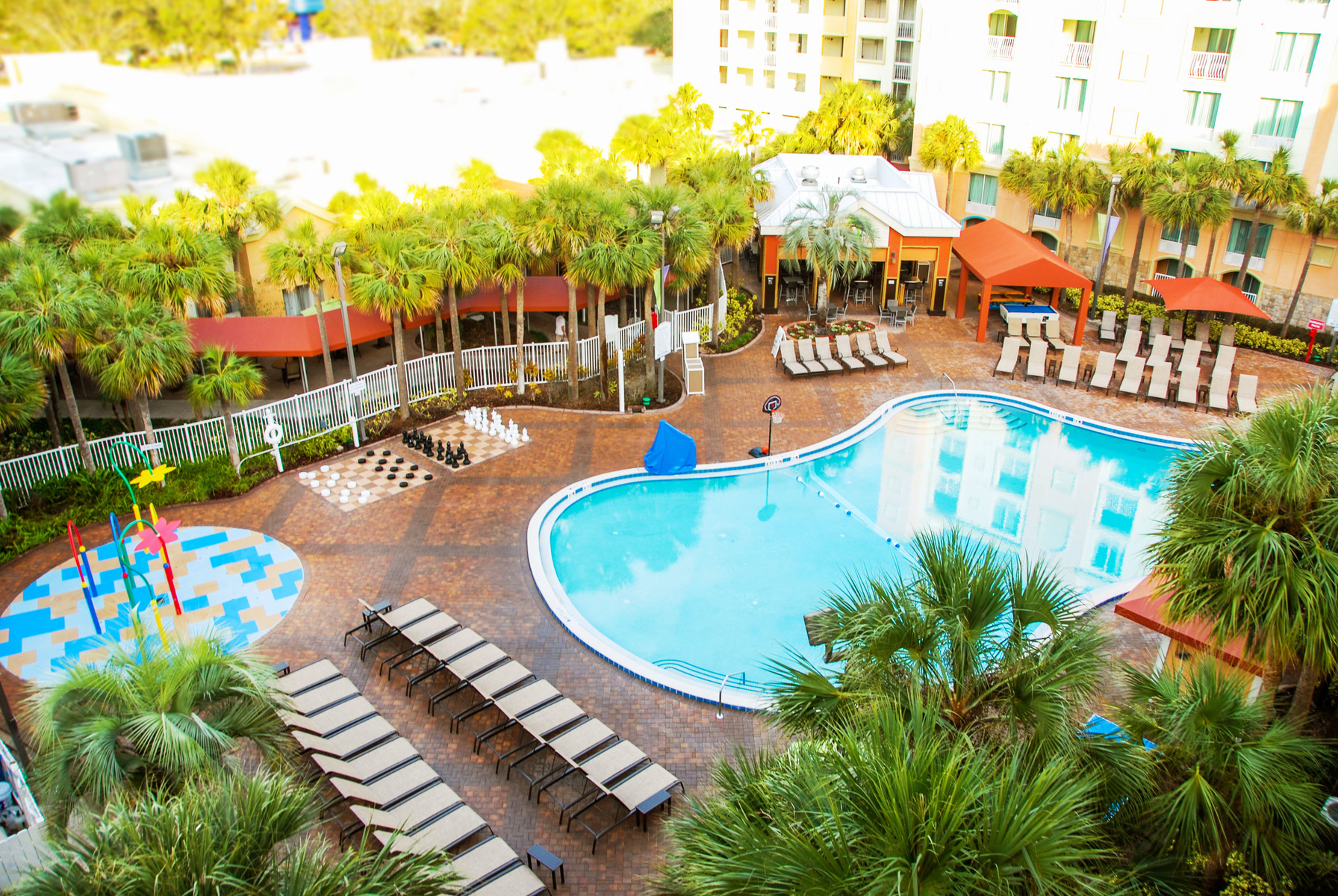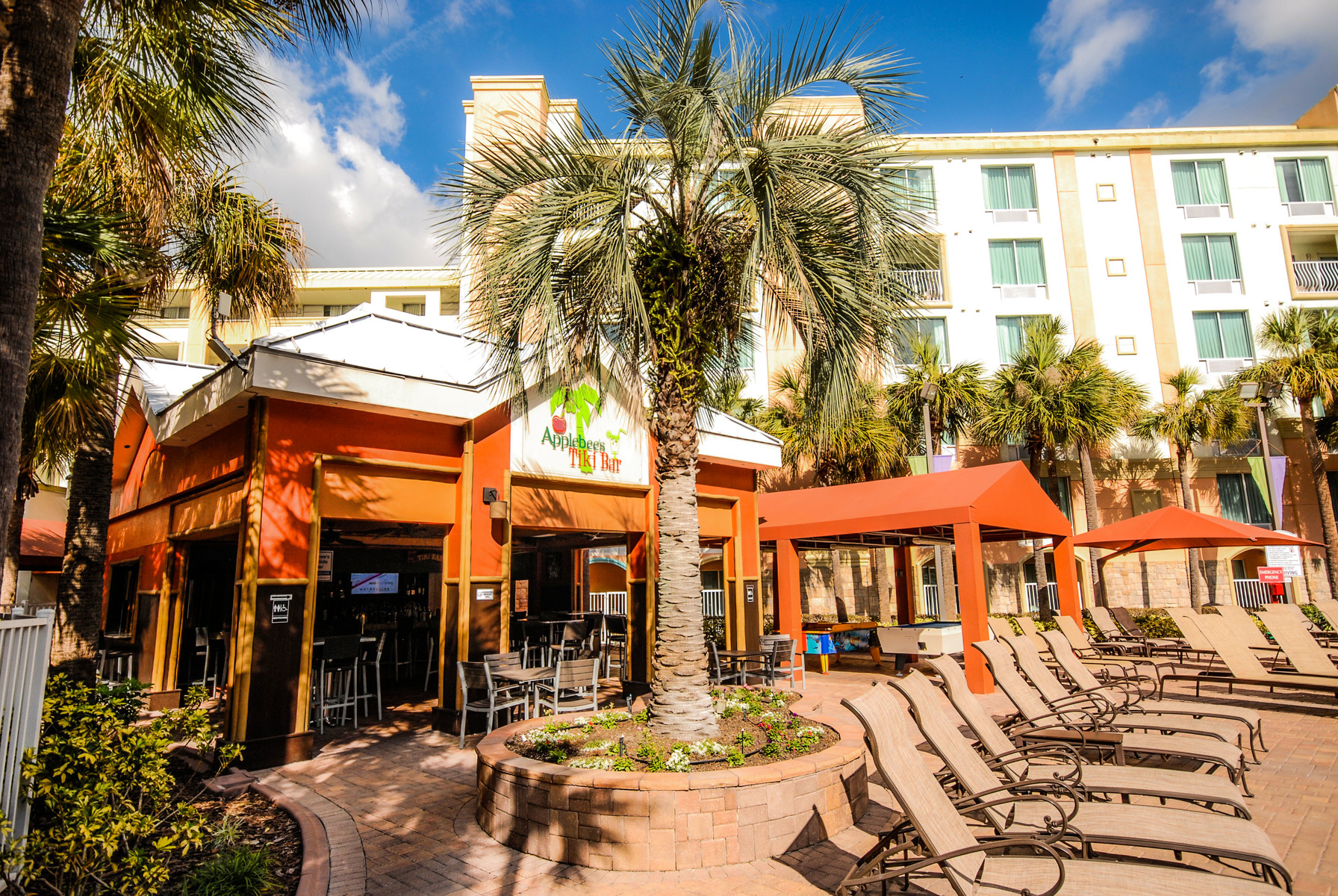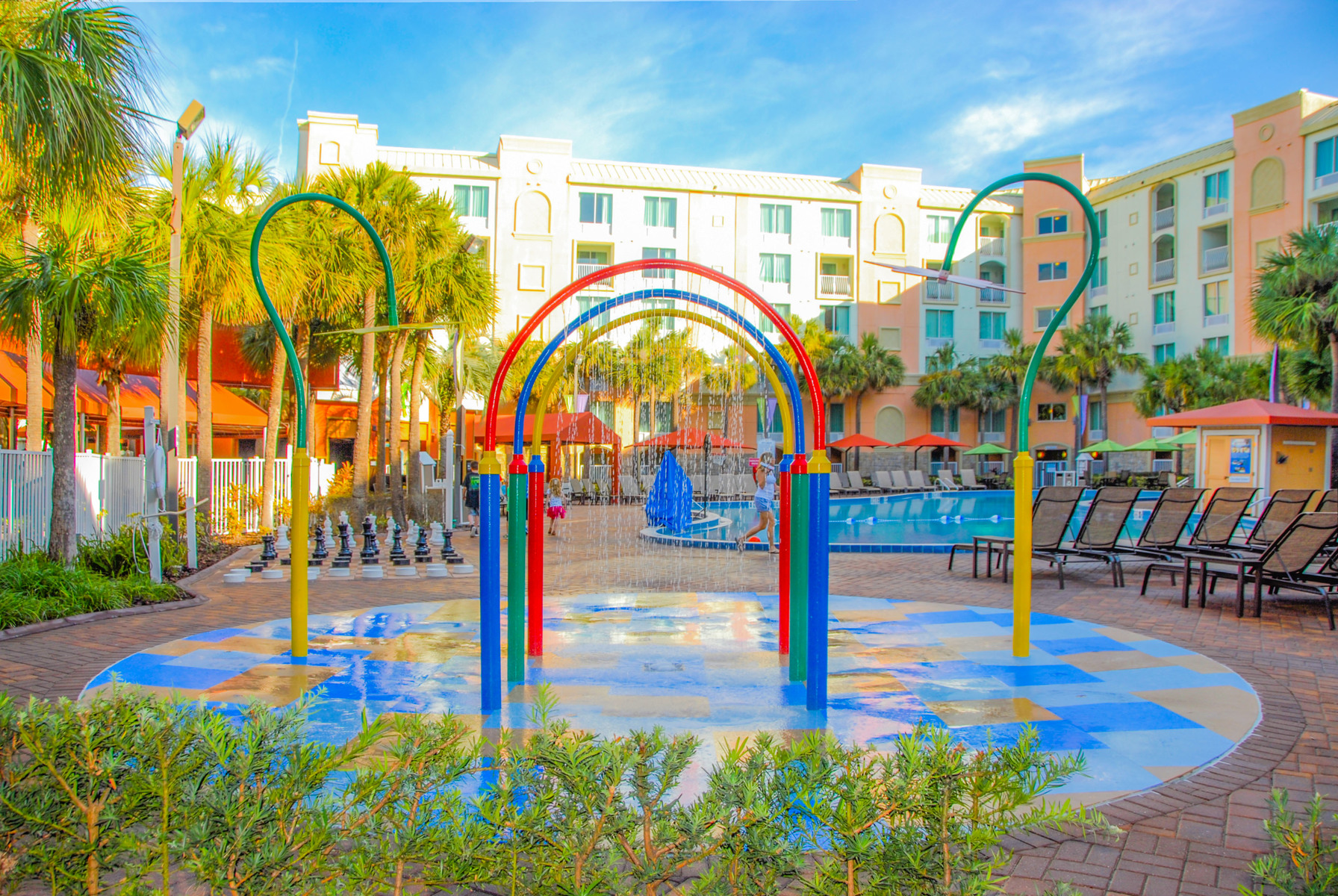 2/9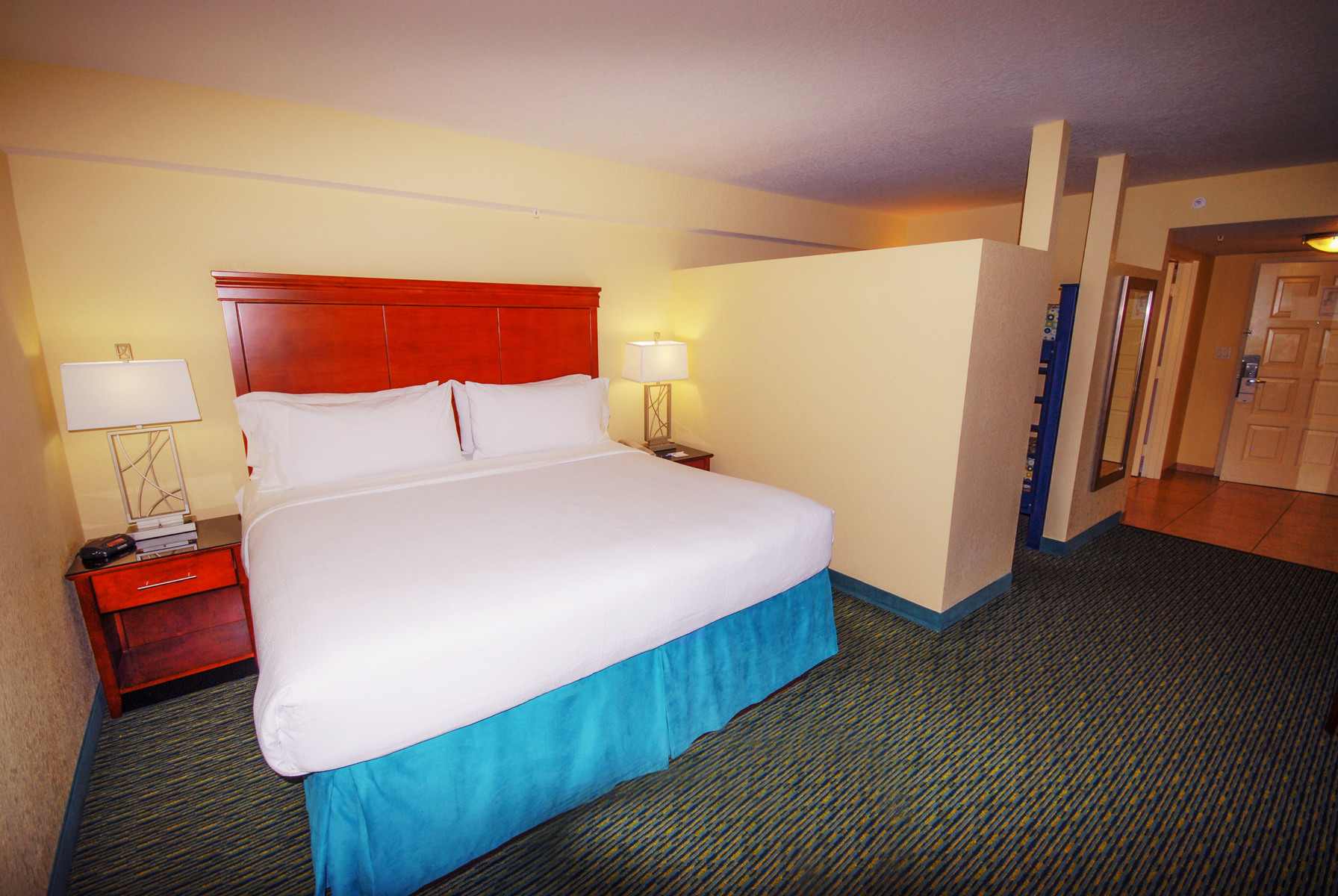 3/9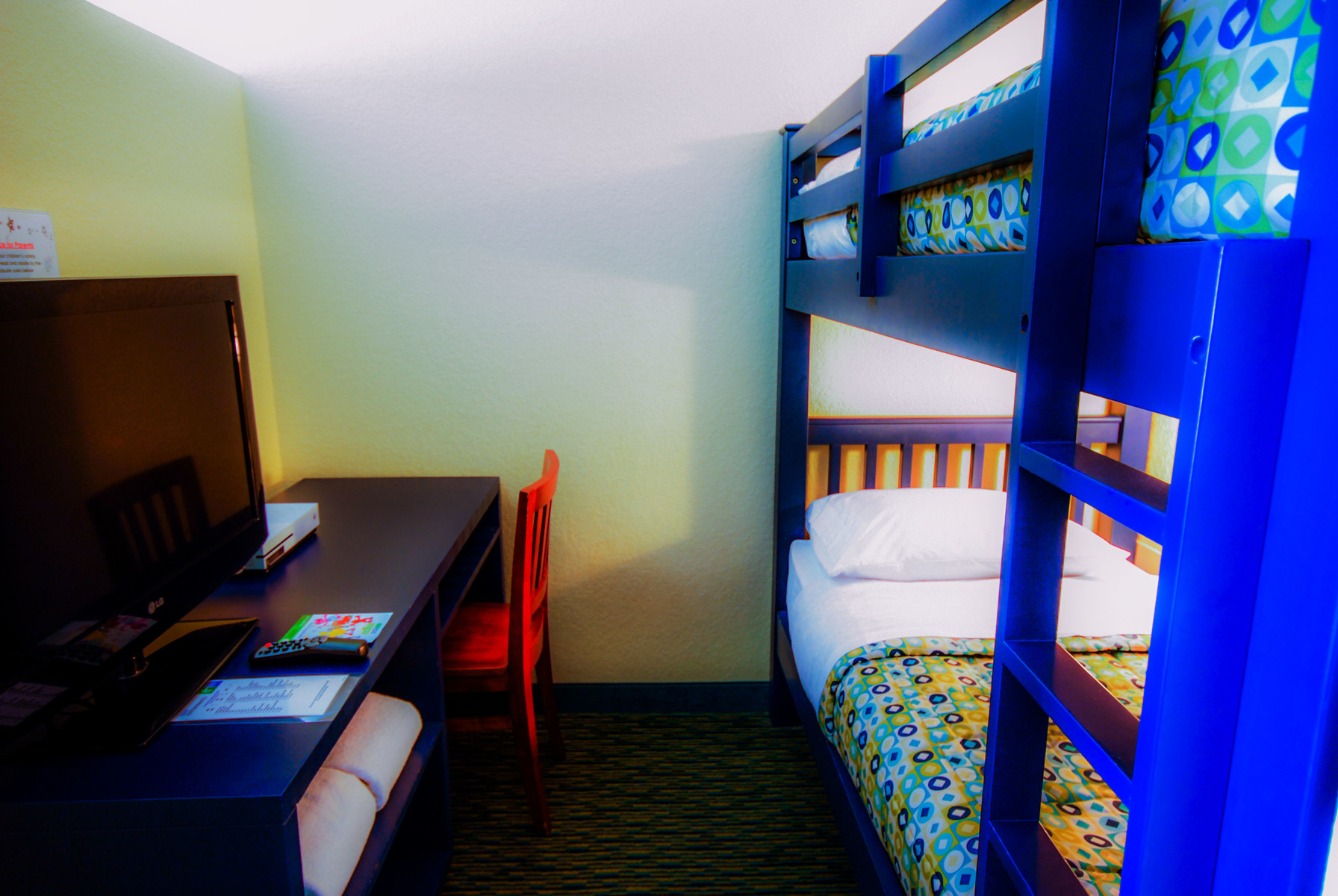 4/9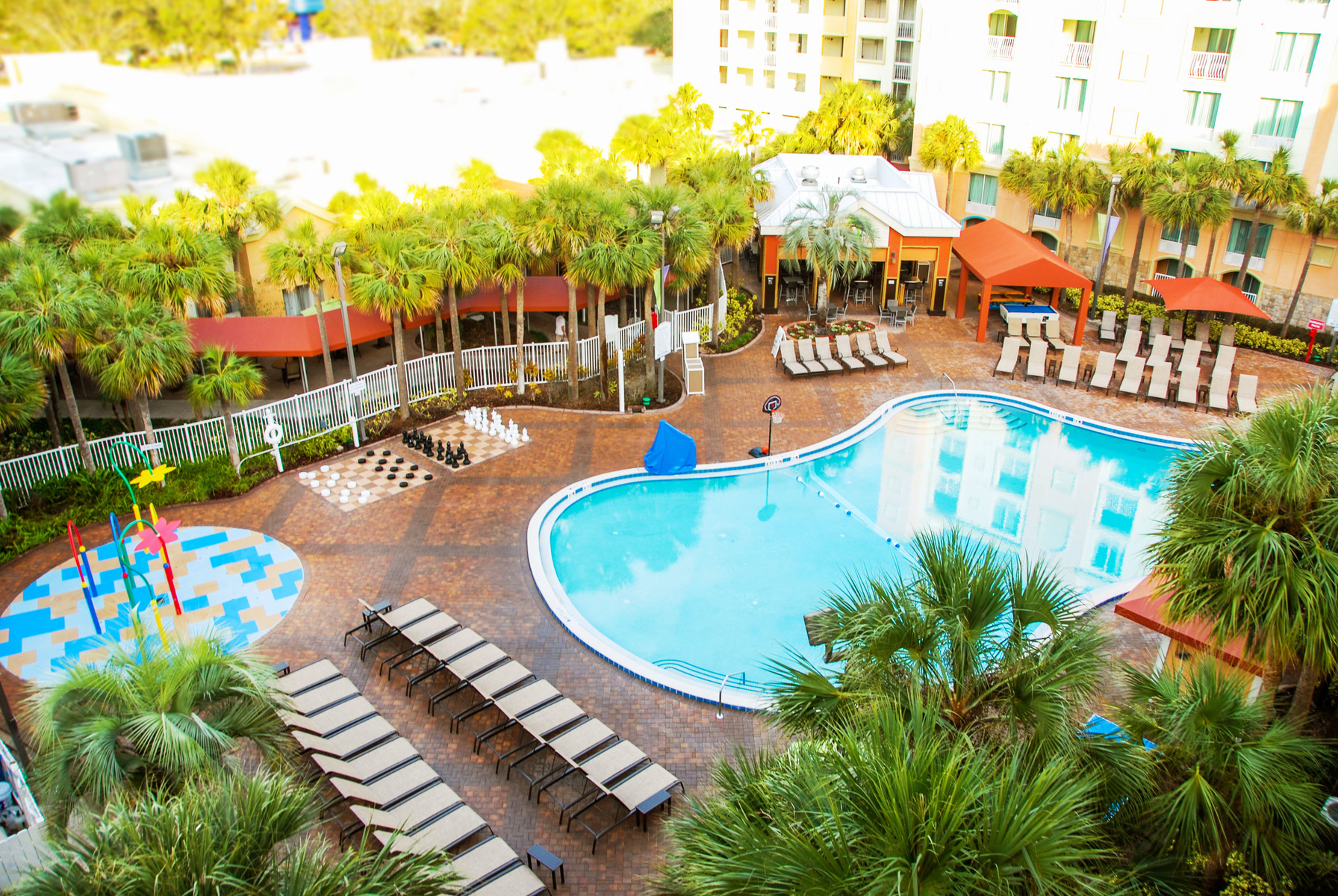 5/9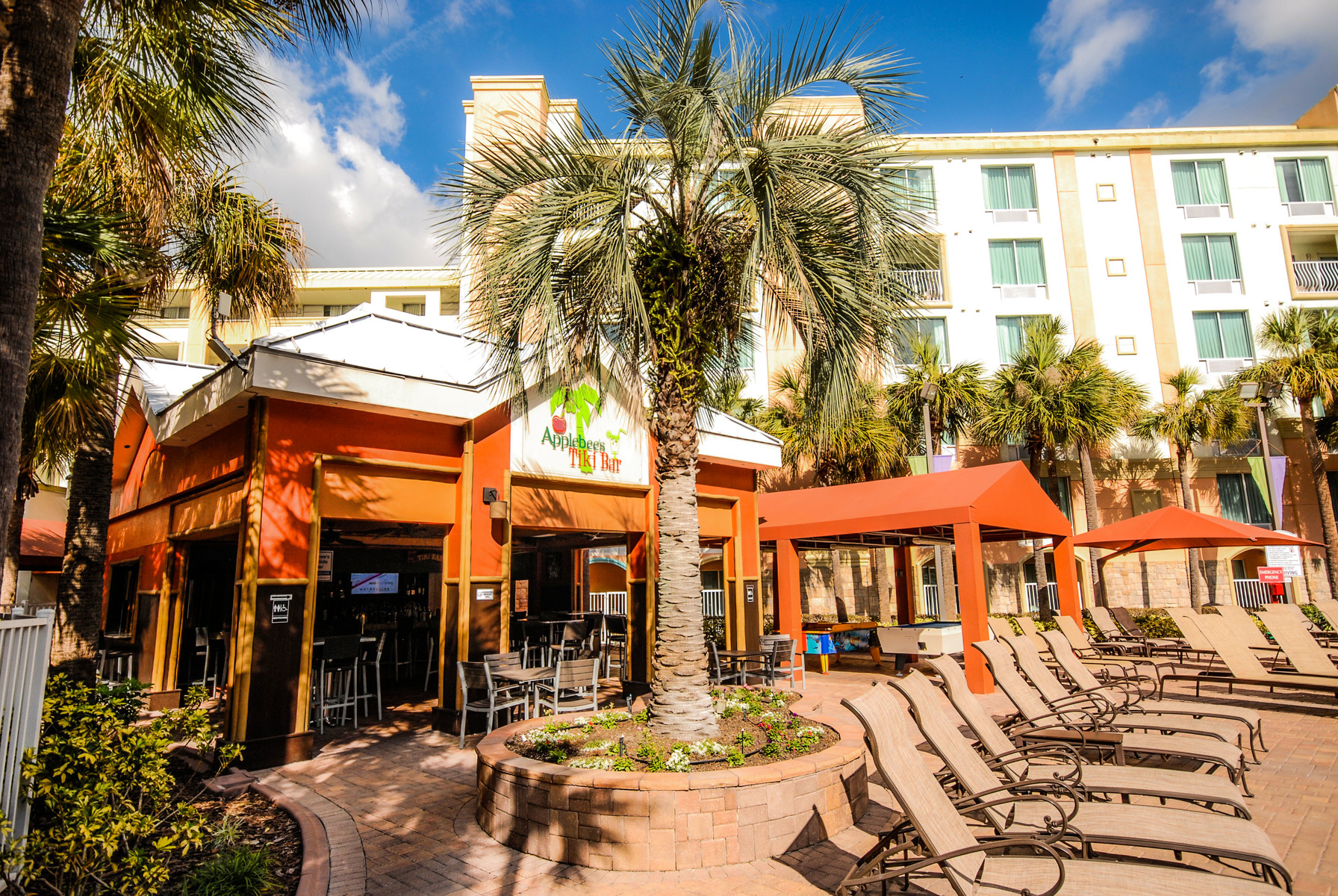 6/9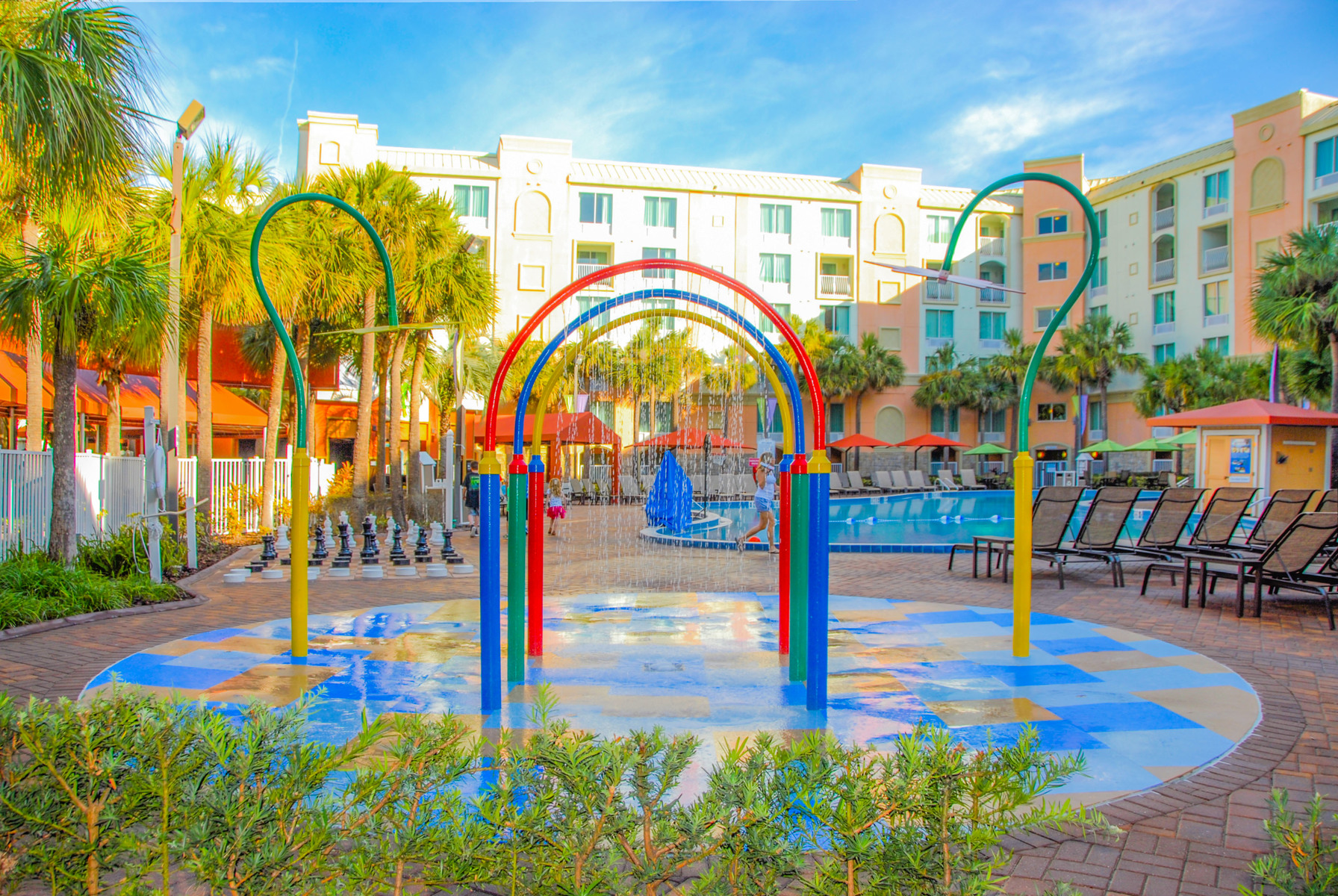 7/9
8/9
9/9
Holiday Inn Resort Orlando Lake Buena Vista
Why book this hotel?
Resort Fee Amenities

The resort fee for this hotel is included! Resort fee amenities are:
On-site self parking
Scheduled shuttles to the Walt Disney World Resort, Universal Orlando Resort, SeaWorld and Lake Buena Vista Factory Stores
Use of Business center with printer access
Access to Fitness Center
Family Movie Theatre
Use of in-room safe
Local phone calls
Seasonal recreational and sporting activities
Added Values
Up to Four (4) kids aged 12 and under eat FREE for breakfast and dinner with the purchase of one full adult meal at Applebee's
Supervised poolside activities- seasonal
Scheduled Dive-in movie at pool area, Karaoke, Bingo and Magic shows. Seasonal "Movie Theatre" family movies and cartoons continuously throughout the day
Bed size(s): King Bed plus 1 Bunk bed
Room(s): Bathroom, Desk
Air-conditioning: Yes

Room facilities: Flat screen Television, Telephone, Hairdryer, Iron and Ironing board,in room safe, separate hanging closet, mini refrigerator, microwave, coffee and tea maker,
Kids have separate area that includes bunk bed, table, chair and Television

Occupancy: 2 adults and 2 children (Maximum occupancy of 4)
Bed size(s): King Bed plus 2 Bunk beds
Room(s): Bathroom, Desk
Air-conditioning: Yes

Room facilities: Flat screen Television, Telephone, Hairdryer, Iron and Ironing board,in room safe, separate hanging closet, mini refrigerator, microwave, coffee and tea maker,
Kids have separate area that includes bunk beds, table, chair and Television

Occupancy: 2 adults and 4 children (Maximum occupancy of 6)
Bed size(s): 2 queen-size beds
Room(s): Bathroom, Bathtub with separate walk in shower, Desk
Air-conditioning: Yes

Room facilities: Flat screen Television, Telephone, Hairdryer, Iron and Ironing board,in room safe, separate hanging closet, mini refrigerator, microwave, coffee and tea maker,

Occupancy: 4 adults (Maximum occupancy of 4)
Location
13351 St Rt 535, ORLANDO Greater Orlando, 32821, US
Holiday Inn Resort Orlando Lake Buena Vista