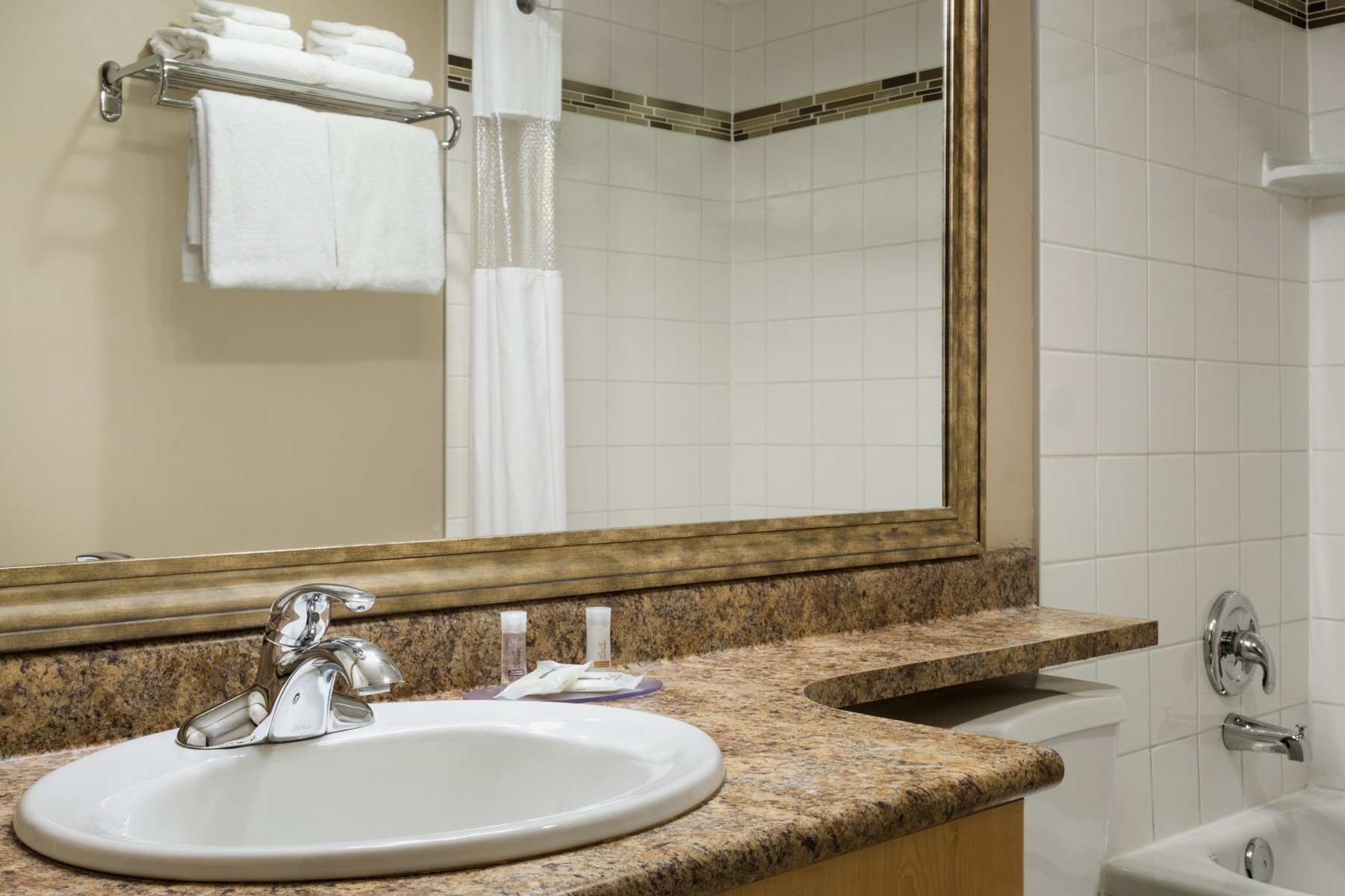 2/6
3/6
4/6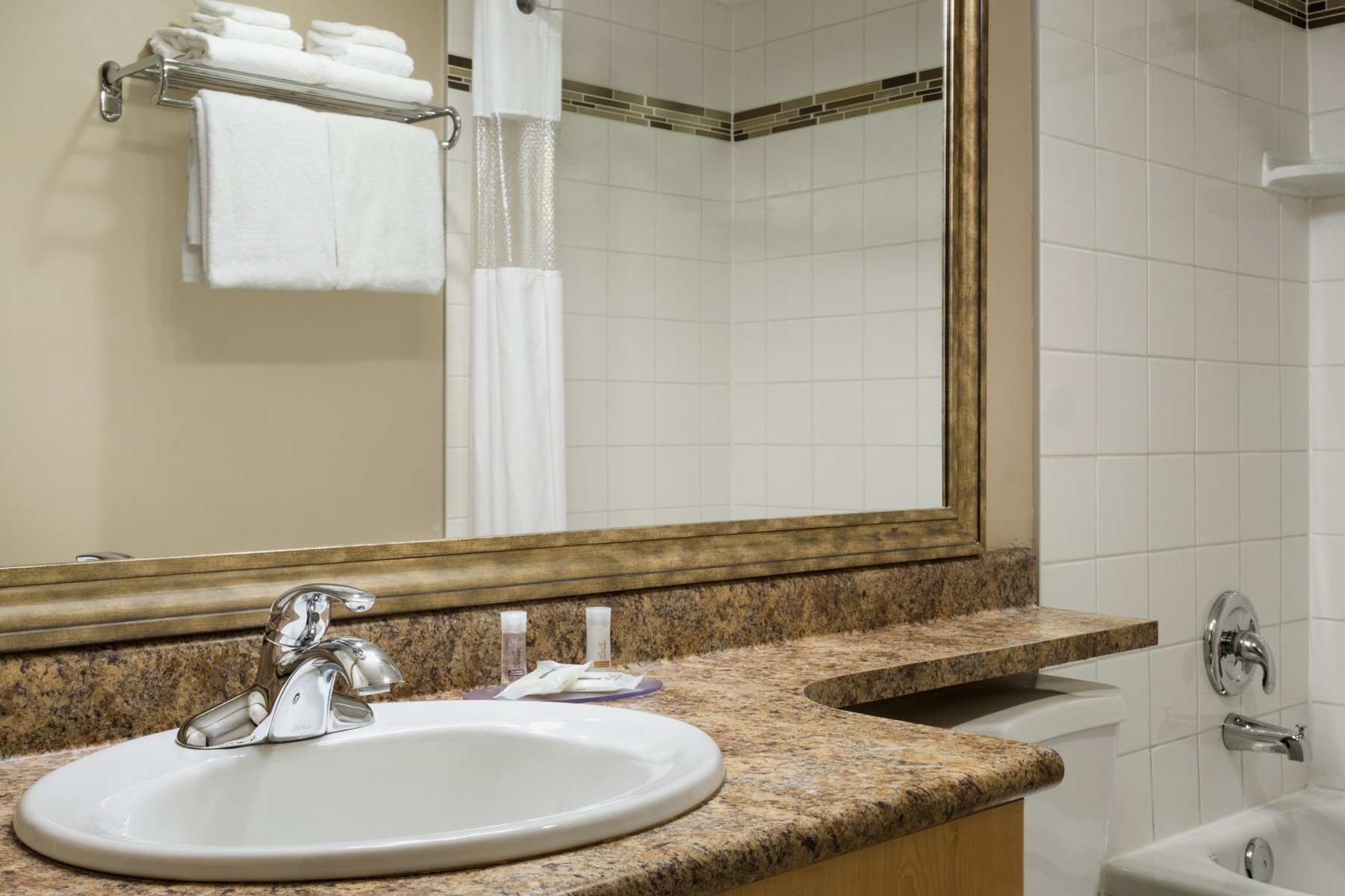 5/6
6/6
Days Inn by Wyndham Victoria Uptown
About this hotel
Enjoy a beautiful seaside getaway at Days Inn Victoria Uptown hotel. Located in the heart of a scenic historic community and minutes from the Inner Harbor area, this pet-friendly hotel offers easy access to Victoria International Airport YYJ, Mayfair Shopping Centre, Fishermans Wharf Park, Royal British Columbia Museum, golf and more. Amenities include two onsite restaurants, complimentary wireless internet access, fitness centre, indoor pool, sauna and meeting space. Guest rooms feature mini-refrigerator, 43-inch flat-screen TV, and coffee maker, and kitchenette suites are also available.
Location
229 Gorge Road East, VICTORIA British Columbia, V9A 1L1, CA
Promotions
Canada Vacation Deals
Explore Canada for less! Save on the best Tours and Flight & Hotel packages for top destinations in Canada.
Enjoy exclusive perks with all packages booked with us, including:

FREE 1st CHECKED BAG

PRICE MATCH

REFUND OR NO CHANGE FEES

EARN & REDEEM POINTS

YOUR SAFETY FIRST
TRAVEL PROTECTION PLANS
CareFlexPlus lets you cancel with a FULL REFUND up to 25 days prior to departure and more.
CareFree includes FREE seat selection, Price Drop Guarantee and more. Learn more

For extra peace of mind while travelling, purchase the COVID-19 Insurance & Assistance Plan, administered by Allianz Global Assistance. Find out more
Registration is required in order to obtain bonus Aeroplan points. Bonus Aeroplan points will be awarded once travel has been completed. For terms and conditions of the Aeroplan program, visit aircanada.com/aeroplan-termsandconditions. ®Aeroplan is a registered trademark of Aeroplan Inc., used under licence. ®The Air Canada maple leaf logo is a registered trademark of Air Canada, used under licence by Aeroplan Inc.
Prices displayed on this page reflect applicable reductions but may not reflect real-time pricing. Final prices will be displayed before confirming your payment. A supplement may apply for passengers travelling alone.
Days Inn by Wyndham Victoria Uptown
Enjoy exclusive perks with all packages booked with us, including:

FREE 1st CHECKED BAG

PRICE MATCH

REFUND OR NO CHANGE FEES

EARN & REDEEM POINTS

YOUR SAFETY FIRST
TRAVEL PROTECTION PLANS
CareFlexPlus lets you cancel with a FULL REFUND up to 25 days prior to departure and more.
CareFree includes FREE seat selection, Price Drop Guarantee and more. Learn more

For extra peace of mind while travelling, purchase the COVID-19 Insurance & Assistance Plan, administered by Allianz Global Assistance. Find out more