Important notice: To ensure the safety of all guests and employees, mandatory safety protocols may be in place on flights, and at airports, hotels and cruise ships. The availability of services and facilities may be impacted.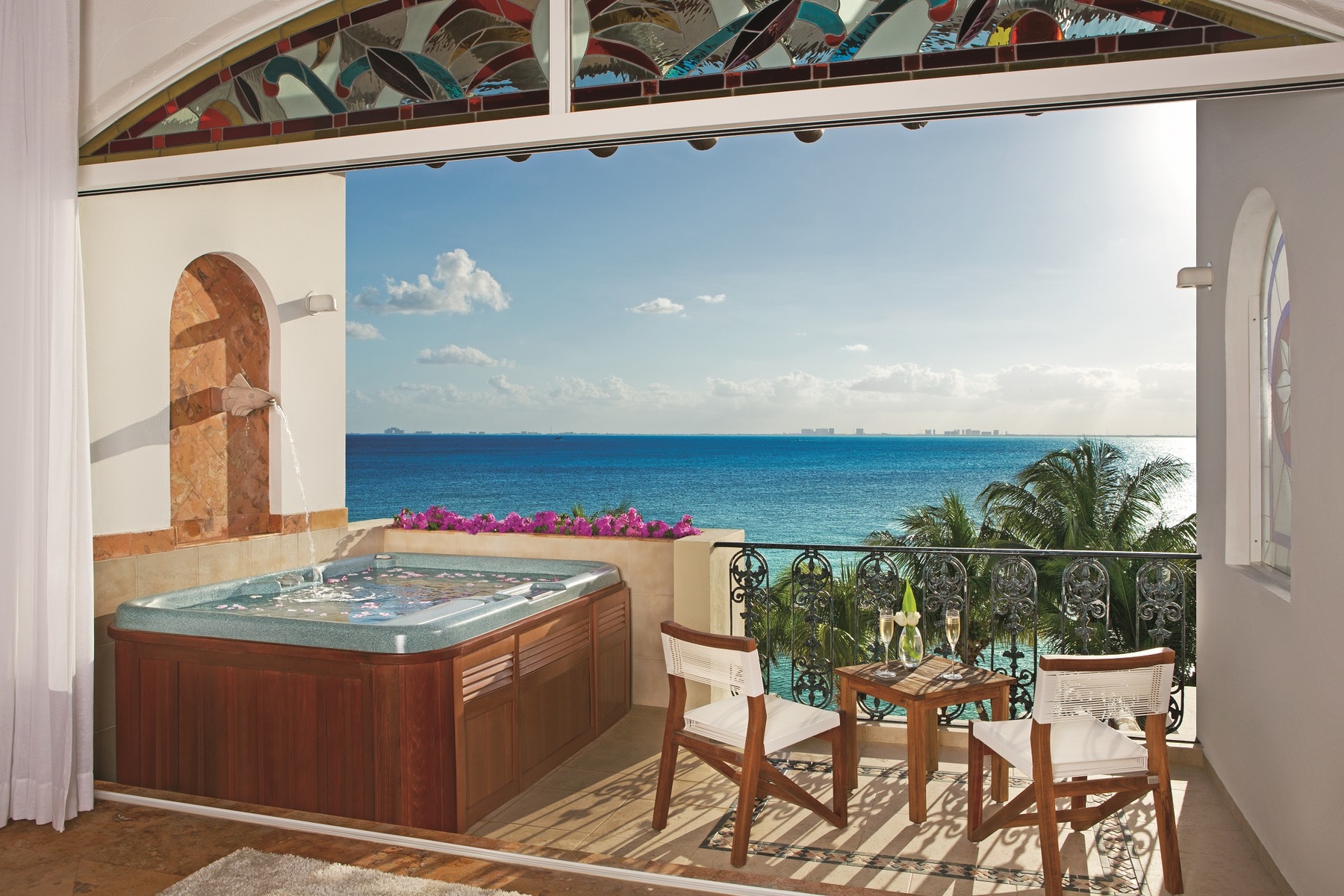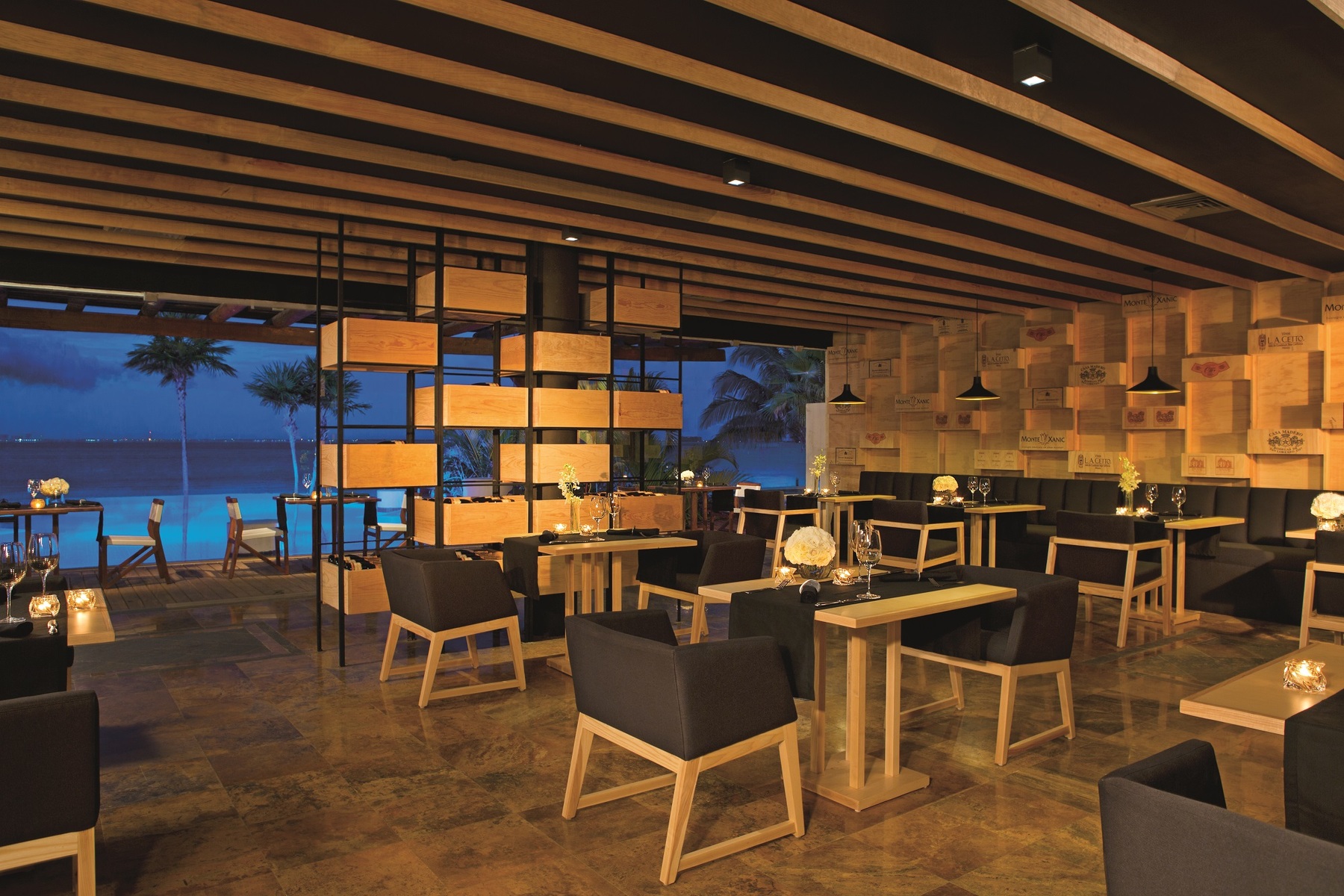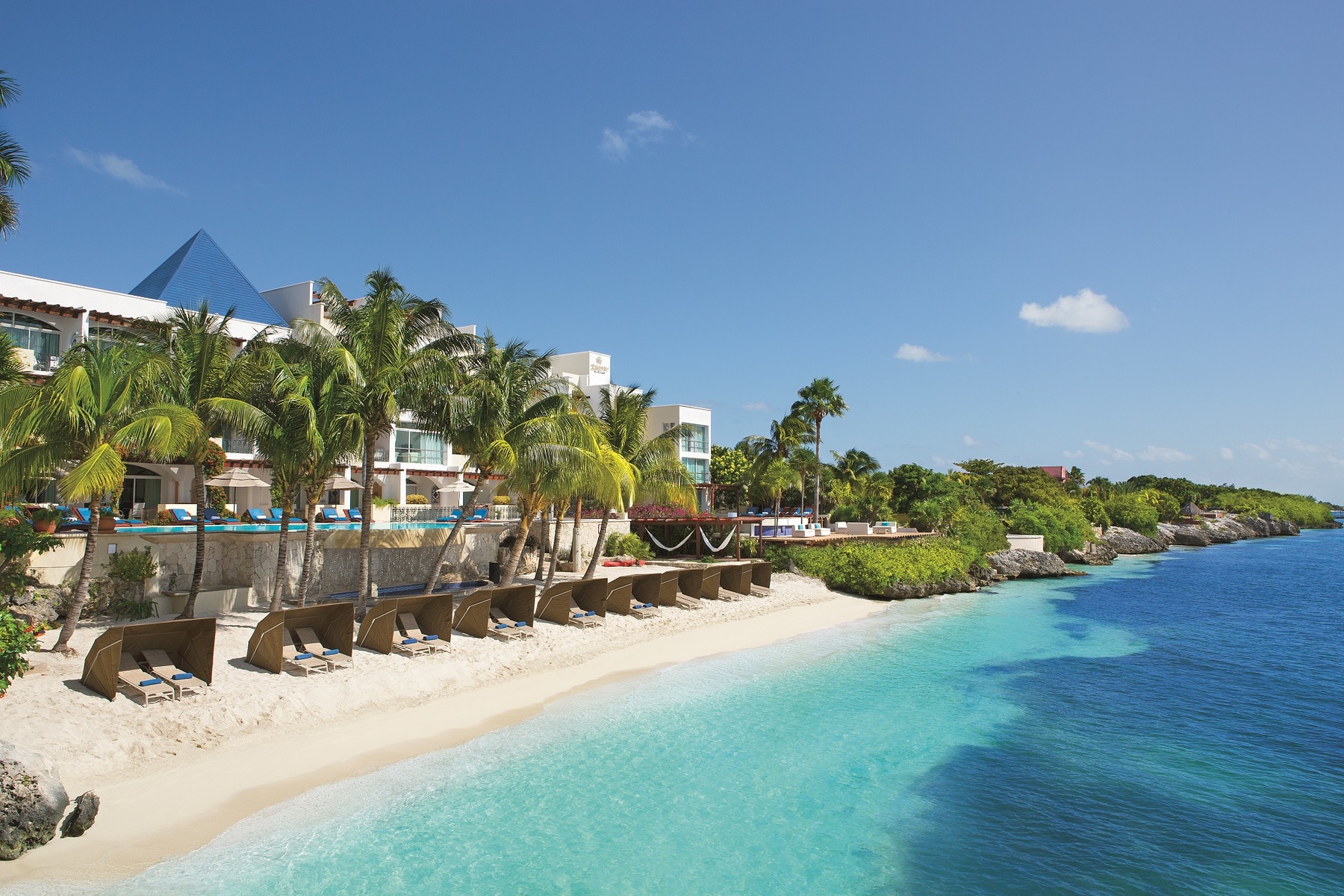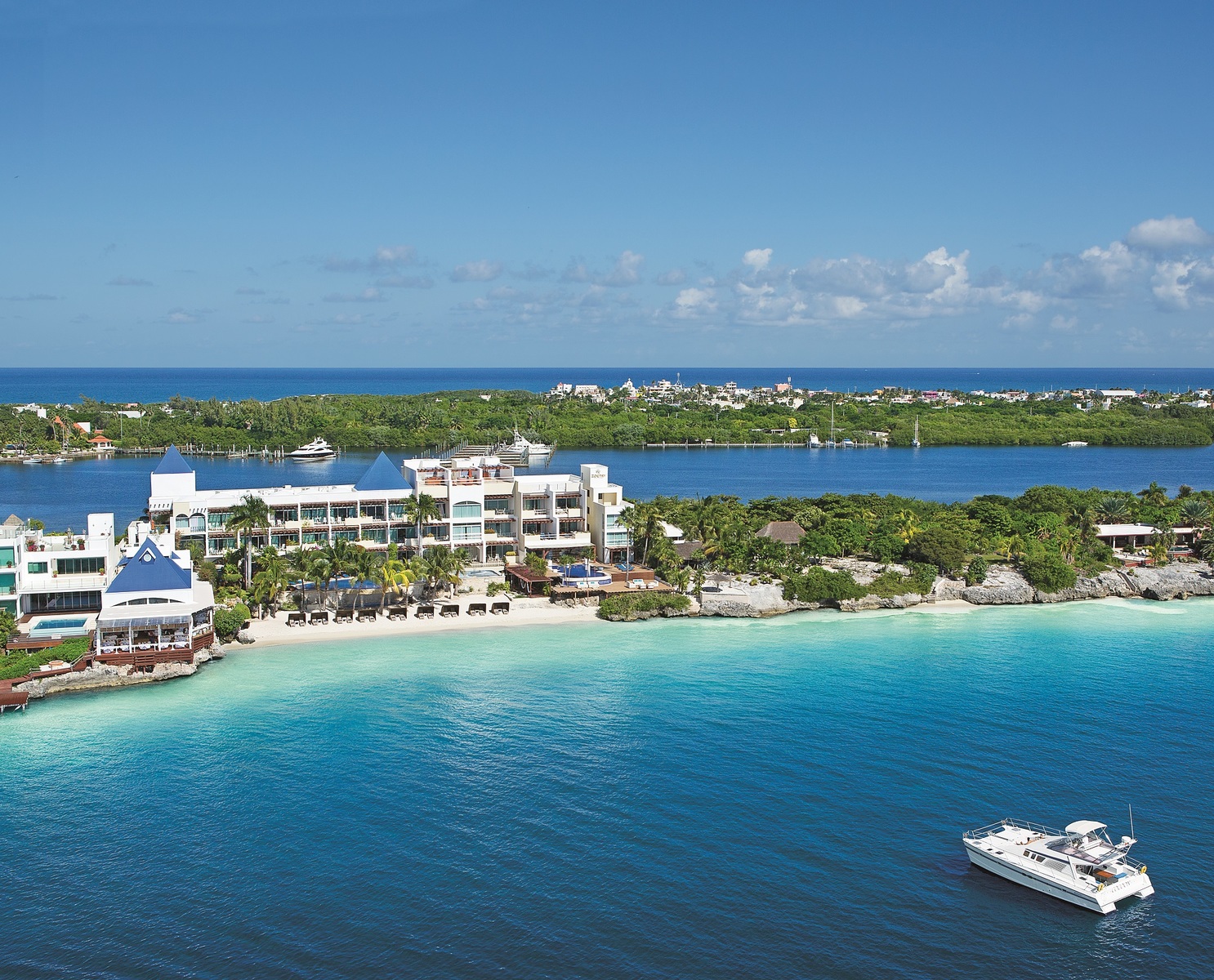 1/5
2/5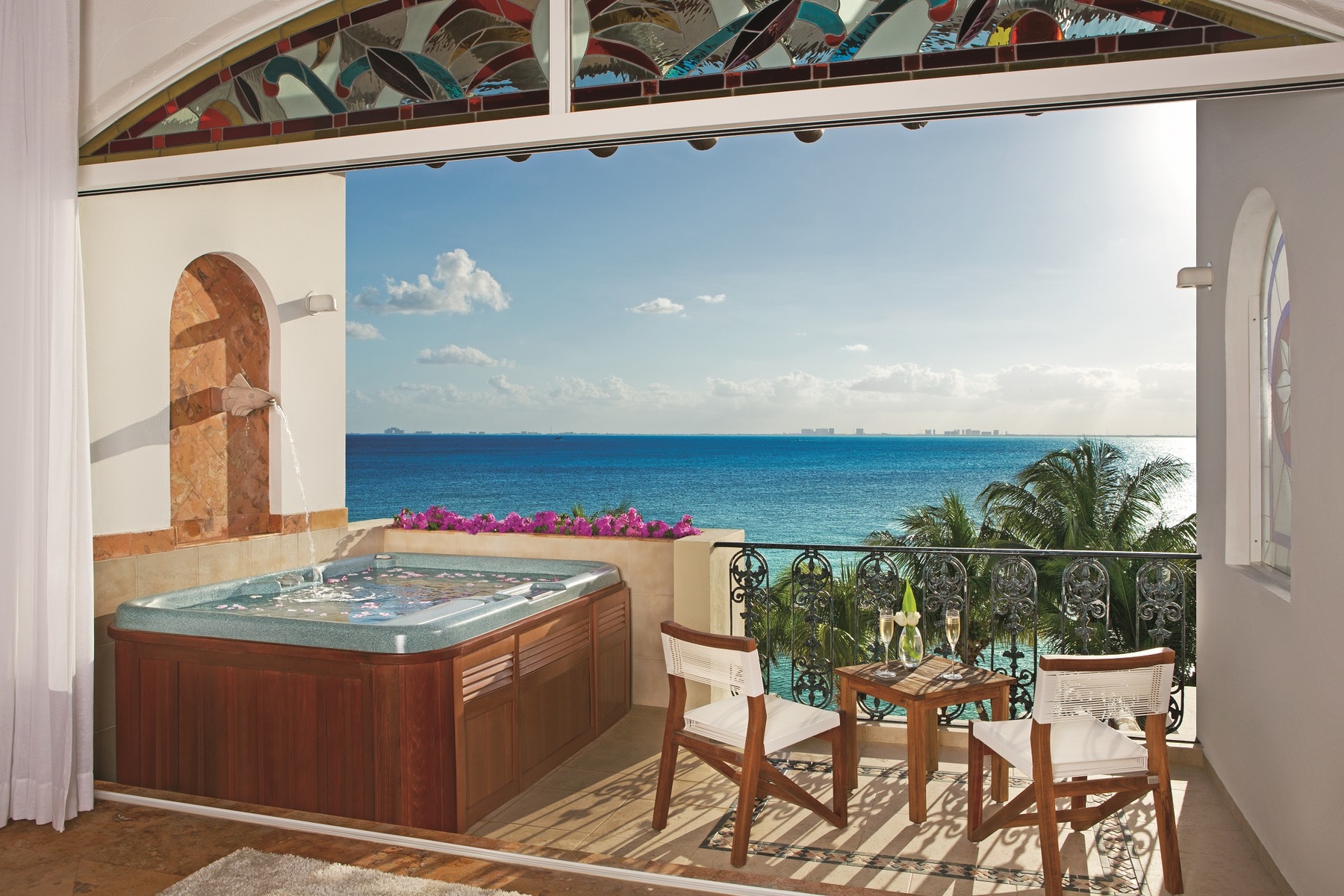 3/5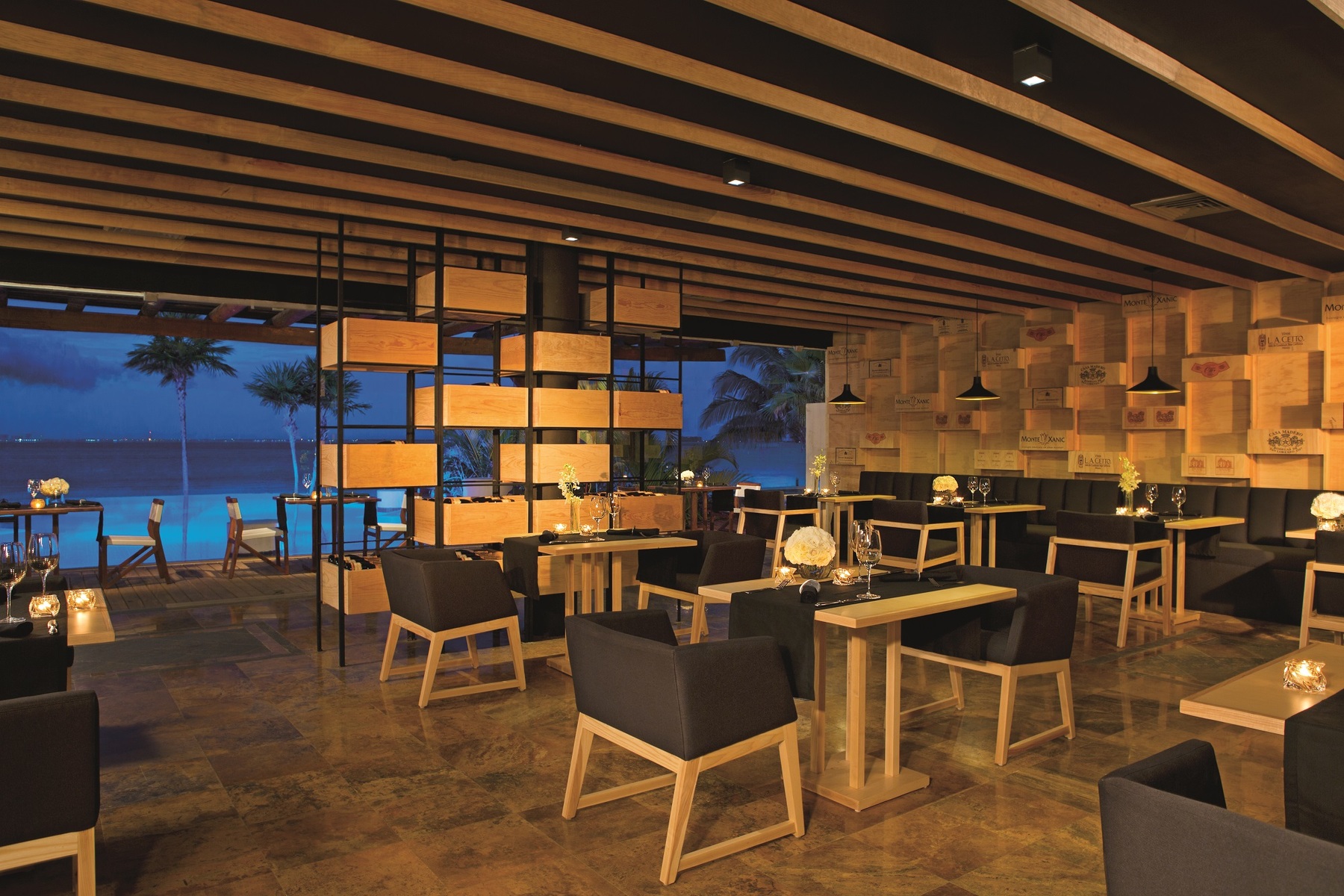 4/5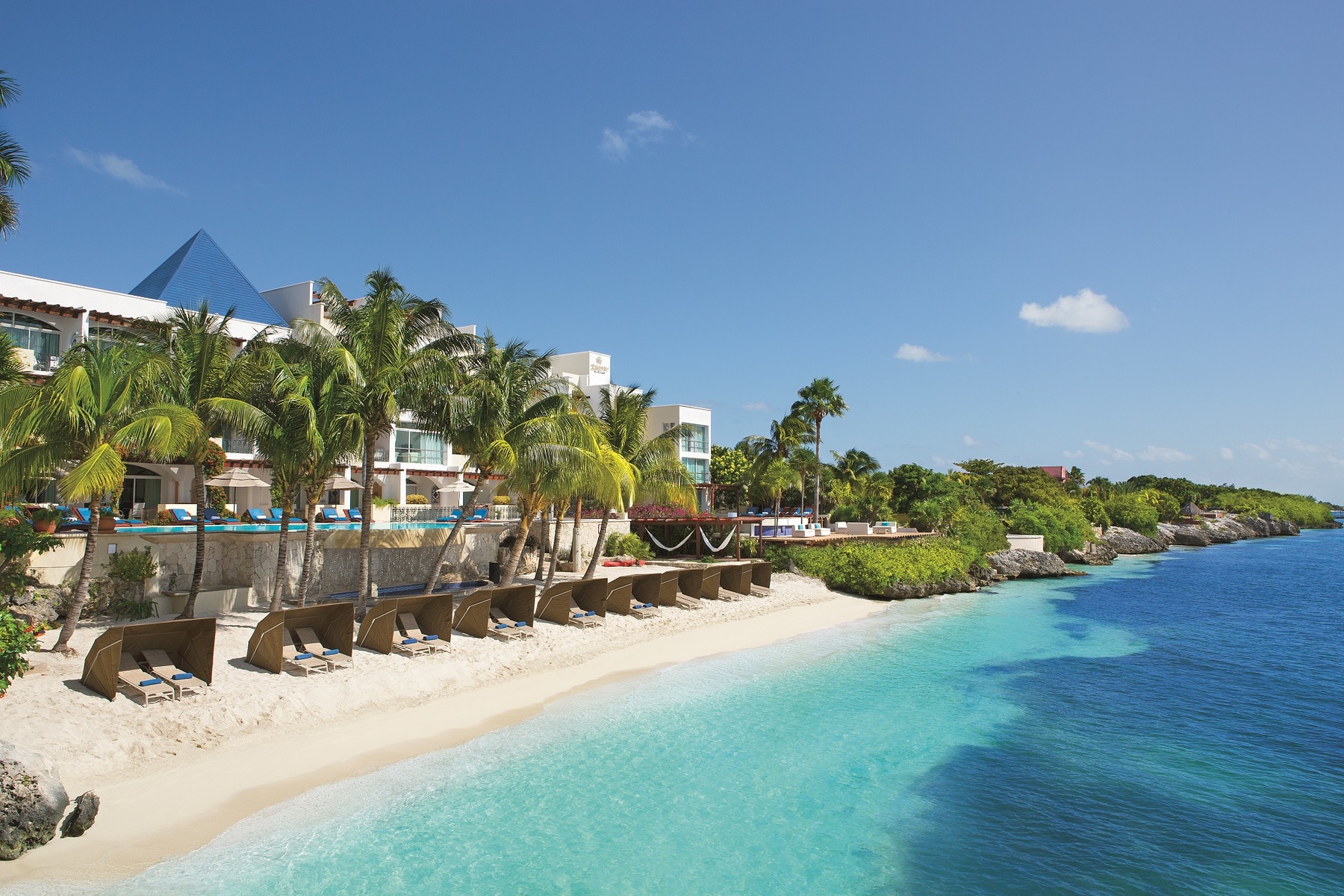 5/5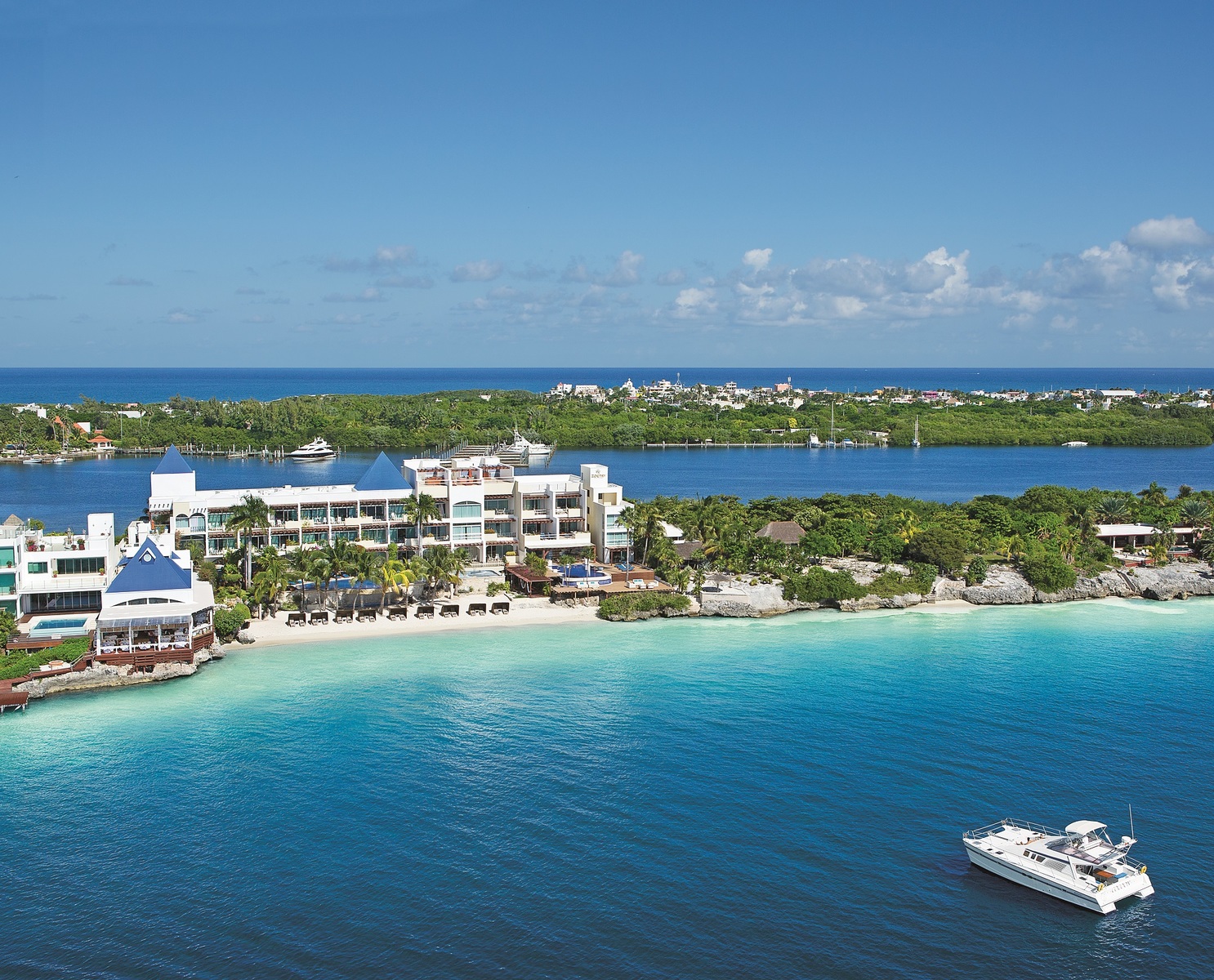 Boutique Collection
Destination Weddings
Zoetry Villa Rolandi Isla Mujeres
Why book this hotel?
What's included
Endless Privileges® Inclusions
Gourmet à la carte dining options with an assortment of organic food and beverage selections
Bottle of sparkling wine and fresh fruit daily
Limitless international and domestic top-shelf spirits
24-hour private in-suite dining
Additional Inclusions
Twice daily refreshed in-suite mini-bar
24-hour concierge services
Maid service three times daily
Complimentary, unlimited worldwide calling
Complimentary Wi-Fi
Luxurious Bvlgari® bath amenities
Welcome bottle of tequila or rum
Complimentary 24-hour laundry service
Complimentary 20-minute wellness experience or fitness consultation
Private deluxe yacht transfer from Cancun to the hotel for arrival and departure*
Complimentary 20-minute Thalassotherapy treatment**
Pillow menu, fine luxury linens and bathrobes and slippers
Complimentary handmade beach bag
No check-in or check-out time (subject to availability)
Therapeutic shower in-suite
Entertainment activities with an emphasis on culture, art and education
Complimentary romantic Sunset ride on a private yacht (reservations required 24 hours prior to arrival to guarantee and subject to whether conditions)*
Sip, Savor & See Dining Experience
As part of the Endless Privileges®, we're offering guests of Zoëtry Villa Rolandi to Sip, Savor & See all AMResorts properties in the region. Enjoy dinner and live entertainment at participating sister properties including sipping complimentary cocktails, savoring delicious cuisine at the restaurant of your choice and the opportunity to see that evening's entertainment.
The Sip, Savor & See Dining Experience is only good for dinner. This is not a day pass. Guests must make arrangements through the resort concierge by 3 p.m. Guests may choose to dine at any of the restaurants that are serving dinner. Guests are responsible for cost of transportation to and from the resort. A maximum of 4 people are allowed per seating. Special restrictions may apply for Christmas and New Year's Eve dinners and special events. Guests can utilize the facilities at the resort they are visiting from 6 p.m. to 1 a.m., including bars and theater.

For Your Information
A 4 night minimum stay is required for all arrivals on December 26, 27, 28, 29, 30 & 31.
Children ages 0-12 pay adult rates.
Boutique Collection
Indulge in small boutique resorts big on personality, attention to detail and service.
To add more travellers to your booking, select your hotel below, and on the next page you can update the number of travellers by clicking on "Change search" on the top right.
Destination Weddings
Say "I do" to weddings set in our most beautiful beach destinations.
Featuring free or discounted wedding packages and the services of a wedding coordinator, the resorts below have all you need for a destination wedding.
To book travel for your wedding group, REQUEST A QUOTE or call us at 1 866 529-2079.
To add more travellers to your booking, select your hotel below, and on the next page you can update the number of travellers by clicking on "Change search" on the top right.
Junior Suite King Ocean Front
Private terrace or balcony overlooking the ocean and with Jacuzzi
1 king-size bed

Luxury amenities
Luxurious bathroom with therapeutic shower and steam bath
Sitting area with sofa bed and ceiling fan
Air conditioning

Direct dial telephone
Mini-bar refreshed daily with beer, soft drinks and bottled water
Coffee and coffeemaker
Hair dryer
Vanity mirror
24-hour room service
Night table with lighting
Satellite TV with LCD screen
Closet
Electronic safe
Bathrobes and fine 300 thread count cotton linen
120V voltage outlets
Wireless internet
Room Size: 498 sq. ft.

Maximum occupancy: 3 adult
Private terrace or balcony overlooking the ocean and with Jacuzzi
1 king-size bed

Luxury amenities
Luxurious bathroom with therapeutic shower and steam bath
Sitting area with sofa bed and ceiling fan
Air conditioning

Direct dial telephone
Mini-bar refreshed daily with beer, soft drinks and bottled water
Coffee and coffeemaker
Hair dryer
Vanity mirror
24-hour room service
Night table with lighting
Satellite TV with LCD screen
Closet
Electronic safe
Bathrobes and fine 300 thread count cotton linen
120V voltage outlets
Wireless internet
Room Size: 498 sq. ft.

Maximum occupancy: 3 adults

Junior Suite Superior Ocean Front
Private terrace or balcony overlooking the ocean and with Jacuzzi
1 king-size bed

Luxury amenities
Luxurious bathroom with therapeutic shower and steam bath
Sitting area with sofa bed and ceiling fan

Air conditioning

Direct dial telephone
Mini-bar refreshed daily with beer, soft drinks and bottled water
Coffee and coffeemaker
Hair dryer
Vanity mirror
24-hour room service
Night table with lighting
Satellite TV with LCD screen
Closet
Electronic safe
Bathrobes and fine 300 thread count cotton linen
120V voltage outlets
Wireless internet
Room Size: 818 sq. ft.

Maximum occupancy: 3 adults
Junior Suite Verandah Ocean Front King Bed
1 King Bed

Terrace with direct pool access
Luxurious bathroom with therapeutic shower and steam bath
Bvlgari toiletries
Air conditioning

Direct dial telephone
Mini-bar refreshed daily with beer, soft drinks and bottled water
Coffee and coffeemaker
Hair dryer
Vanity mirror
24-hour room service
Sitting area with sofa and ceiling fan

Satellite TV with LCD screen
iPod dock and DVD player

Closet
Night table with lighting

Electronic safe
Bathrobes and fine 300 thread count cotton linen
120V voltage outlets
Wireless internet
Room Size: 498 sq. ft.
Maximum occupancy: 3 adults
Junior Suite Veranda Ocean Front
2 single beds
Terrace with direct pool access
Luxurious bathroom with therapeutic shower and steam bath
Bvlgari toiletries
Air conditioning

Direct dial telephone
Mini-bar refreshed daily with beer, soft drinks and bottled water
Coffee and coffeemaker
Hair dryer
Vanity mirror
24-hour room service
Sitting area with sofa and ceiling fan

Satellite TV with LCD screen
iPod dock and DVD player

Closet
Night table with lighting

Electronic safe
Bathrobes and fine 300 thread count cotton linen
120V voltage outlets
Wireless internet
Room Size: 498 sq. ft.
Maximum occupancy: 3 adults
Luxurious three level suite
Master bedroom on second level with king size bed ocean views and vaulted ceiling
Bathroom with jetted tub and therapeutic showers
Separate living and dining area
Private bar and terrace
Private solarium located on third level with outdoor Jacuzzi
Luxury amenities
Air conditioning

Direct dial telephone
Mini-bar refreshed daily with beer, soft drinks and bottled water
Coffee and coffeemaker
Hair dryer
Vanity mirror
24-hour room service
Night table with lighting
Satellite TV with LCD screen
iPod dock and DVD player

Closet
Electronic safe
Bathrobes and fine 300 thread count cotton linen
120V voltage outlets
Wireless internet
Room Size: 2067 sq. ft.

Maximum occupancy: 2 adults
1 king-size bed
Luxurious bathroom with therapeutic shower and steam bath
Bvlgari toiletries

Sitting area

Air conditioning

Direct dial telephone
Mini-bar refreshed daily with beer, soft drinks and bottled water
Coffee and coffeemaker
Hair dryer
Vanity mirror
24-hour room service
Satellite TV with LCD screen
Closet
Night table with lighting

Electronic safe
Bathrobes and fine 300 thread count cotton linen
120V voltage outlets
Wireless internet
Room Size: 498 sq. ft.

Maximum occupancy: 2 adults
Location
FRACC LAGUNA MAR SM 7 MZA 75 L 15-16, ISLA MUJERES Mexico Caribbean Coast, 77400, MX
Zoetry Villa Rolandi Isla Mujeres