*NEW* To request a refund for a vacation cancelled due to COVID-19, click here.
COVID-19 Travel Updates: For information on safety, the COVID-19 Coverage Plan, entry requirements and more, visit our COVID-19 Hub.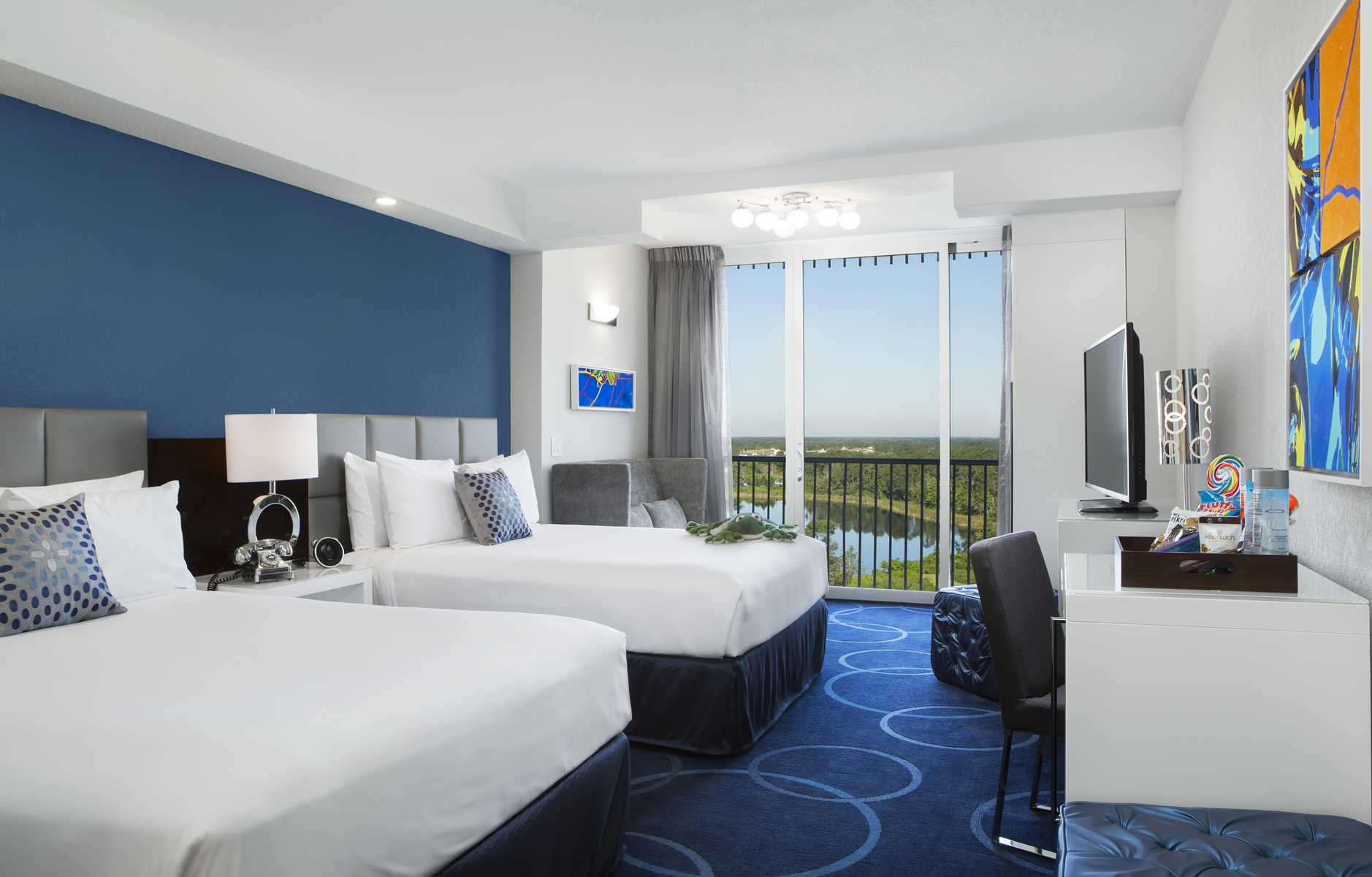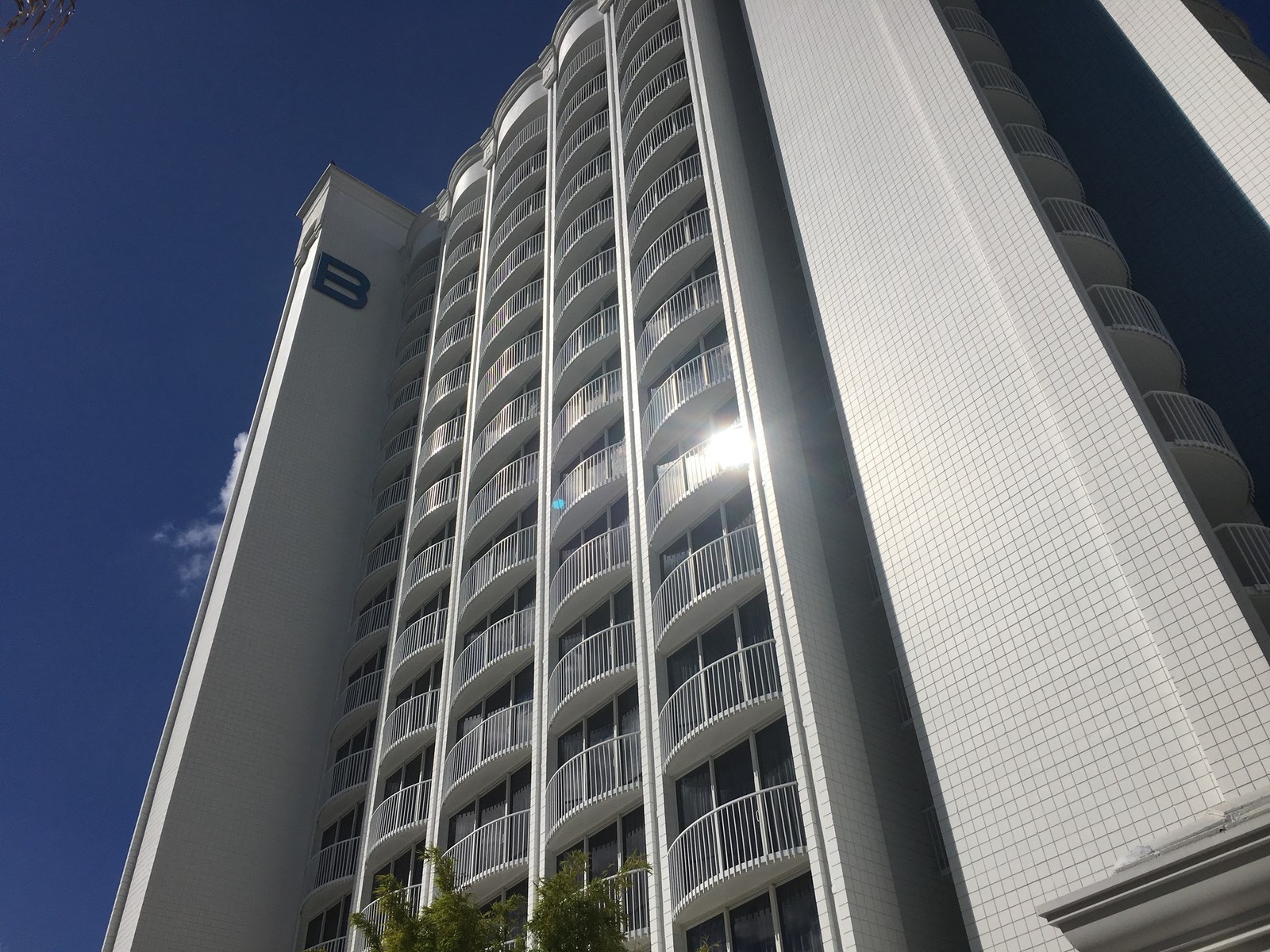 2/9
3/9
4/9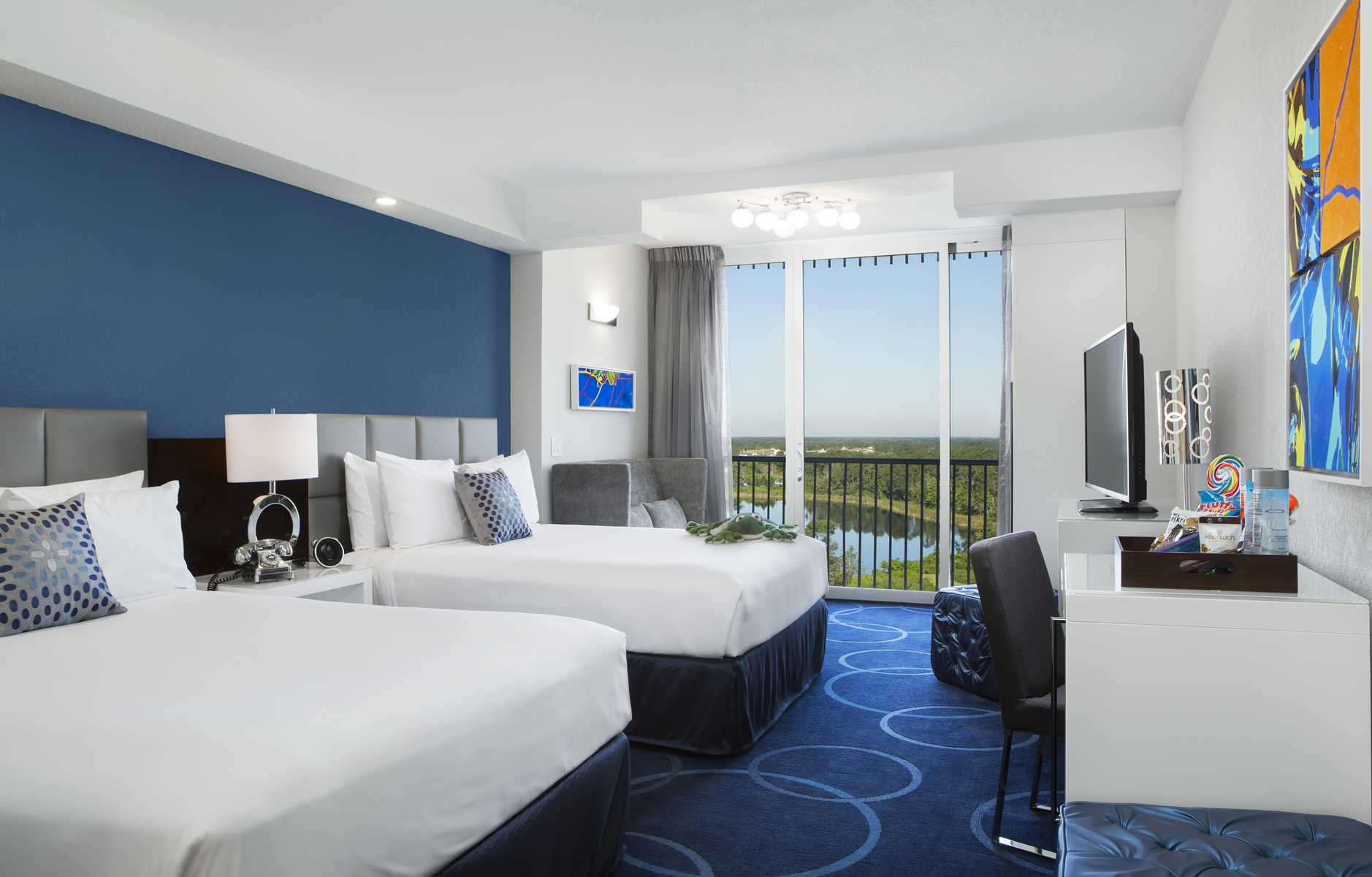 5/9
6/9
7/9
8/9
9/9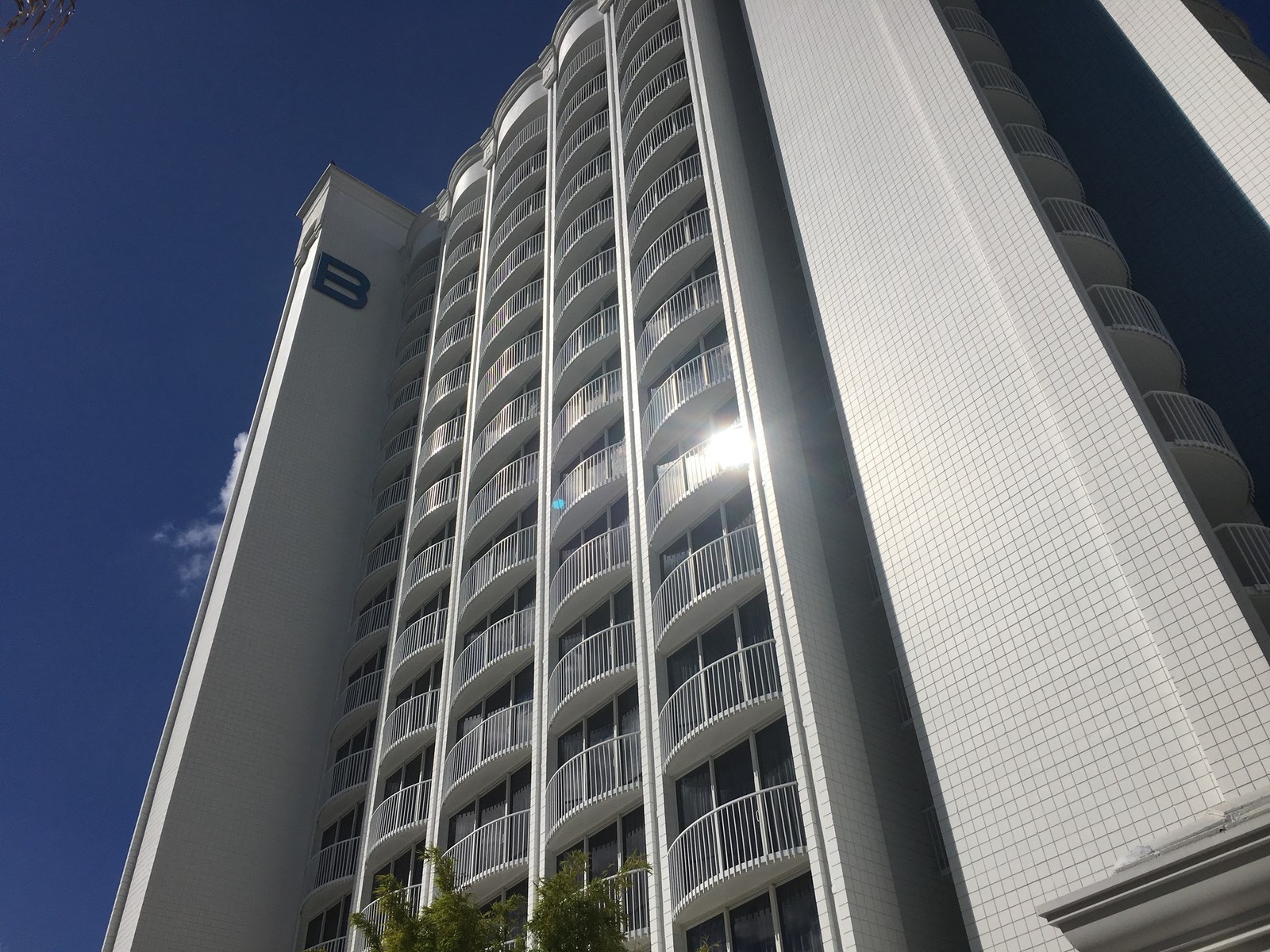 B Resort & Spa, Lake Buena Vista
About this hotel
B Resort & Spa is an official Walt Disney World Hotel and near the Disney Springs area. Guests can enjoy onsite amenities, complimentary shuttle to all Walt Disney World theme Parks and the Disney Spring area, as well as preferred tee times at Disney championship golf courses, plus much more!

Why book this hotel?
Meal & beverage plans

European plan (EP): No meals
Breakfast plan (BP): Breakfast daily
Additional inclusions
Internet access (FreeBTM WiFi) is provided throughout the resort
Disney Advantages
Enjoy these Disney advantages when staying at the B Resort & Spa, Lake Buena Vista:
Complimentary transportation to all four Disney Theme Parks, Typhoon Lagoon, Blizzard Beach and Disney Springs (Disney Springs transportation starts at 6pm). 
Advance tee times and discounts at all Walt Disney World Golf courses 
Disney merchandise store located in resort lobby (including Disney Theme Park Tickets and Disney MagicBands)
Ability to book advance dining and dinner show reservations for all restaurants across the Walt Disney World Resort
Items purchased at Disney parks can be delivered to guest's hotel
Theme Park Transportation
One of the many benefits of staying in a Disney Springs Resort Area hotel is our transportation to all 4 Walt Disney World Theme Parks, two Disney Water Parks and the Disney Springs area.
Theme Park Transportation from the hotel:

Buses run continuously every 30 minutes beginning 1 hour prior to park opening, depending on capacity, road traffic and parking lot traffic.
Disney Springs transportation starts at 6pm. Last pick up from Disney Springs is at 3am.
Bus pick-up locations at the Theme Parks:
Magic Kingdom Park: Ticket & Transportation Center. Spaces C11 and C12
Epcot: Spaces 29-30
Disney's Hollywood Studios: Spaces 20-24
Disney's Animal Kingdom Theme Park: Spaces 1-6
Captivating King (Breakfast)
Bed size(s): 1 king-size
Room(s): Bathroom, Desk, Located in the Tower
Internet: ($)
Air-conditioning: Yes

Room facilities: Flat screen Television, Telephone, Hairdryer, Iron and ironing board

Occupancy: 4 adults (Maximum occupancy of 4)
Captivating King (No meals)
Bed size(s): 1 king-size
Room(s): Bathroom, Desk, Located in the Tower
Internet: ($)
Air-conditioning: Yes

Room facilities: Located in the Tower, Flat screen Television, Telephone, Hairdryer, Iron and Ironing Board,

Occupancy: 4 adults (Maximum occupancy of 4)
Captivating Double Queen (No meals)
Bed size(s): 2 queen-size beds
Room(s): Bathroom, Desk, Located in the Tower
Internet: ($)
Air-conditioning: Yes

Room facilities: Flat screen Television, Telephone, Hairdryer, Iron and ironing board, Mini beverage cooler

Occupancy: 4 adults (Maximum occupancy of 4)
Captivating Double Queen (Breakfast)
Bed size(s): 2 queen-size beds
Room(s): Bathroom, Desk, Located in the Tower
Internet: ($)
Air-conditioning: Yes

Room facilities: Flat screen Television, Telephone, Hairdryer, Iron and ironing board, Mini beverage cooler

Occupancy: 4 adults (Maximum occupancy of 4)
Standard Chic Room (Breakfast)
Bed size(s): 2 queen-size beds
Room(s): Bathroom, Desk
Internet: ($)
Air-conditioning: Yes

Room facilities: Flat screen Television, Telephone, Hairdryer, Iron and ironing board

Occupancy: 4 adults (Maximum occupancy of 4)
Standard Chic Room (No meals)
Bed size(s): 2 queen-size beds
Room(s): Bathroom, Desk
Internet: ($)
Air-conditioning: Yes

Room facilities: Flat screen Television, Telephone, Hairdryer, Iron and Ironing board

Occupancy: 4 adults (Maximum occupancy of 4)
Location
1905 Hotel Plaza Boulevard, Lake Buena Vista Greater Orlando, 32830, US
B Resort & Spa, Lake Buena Vista