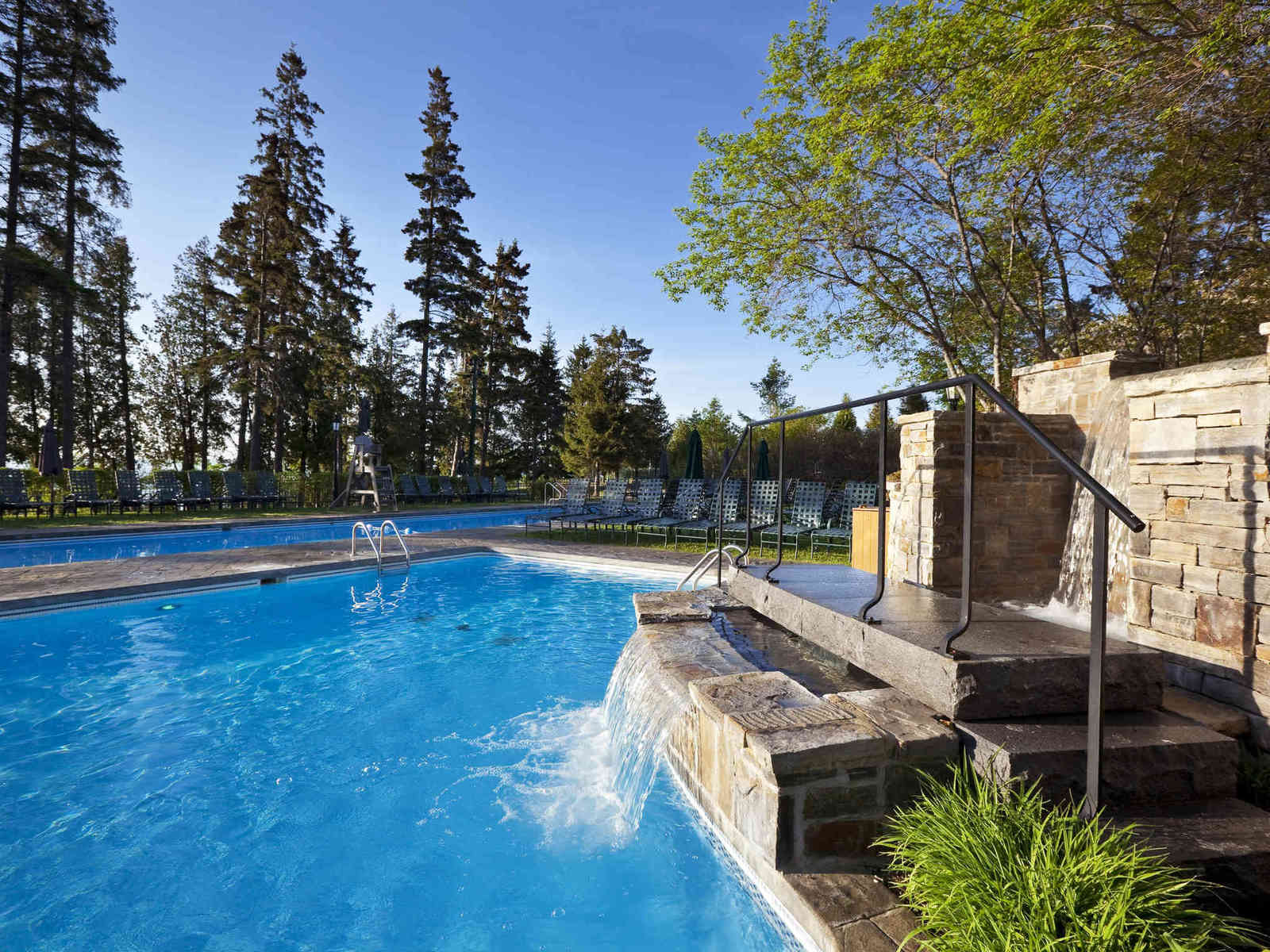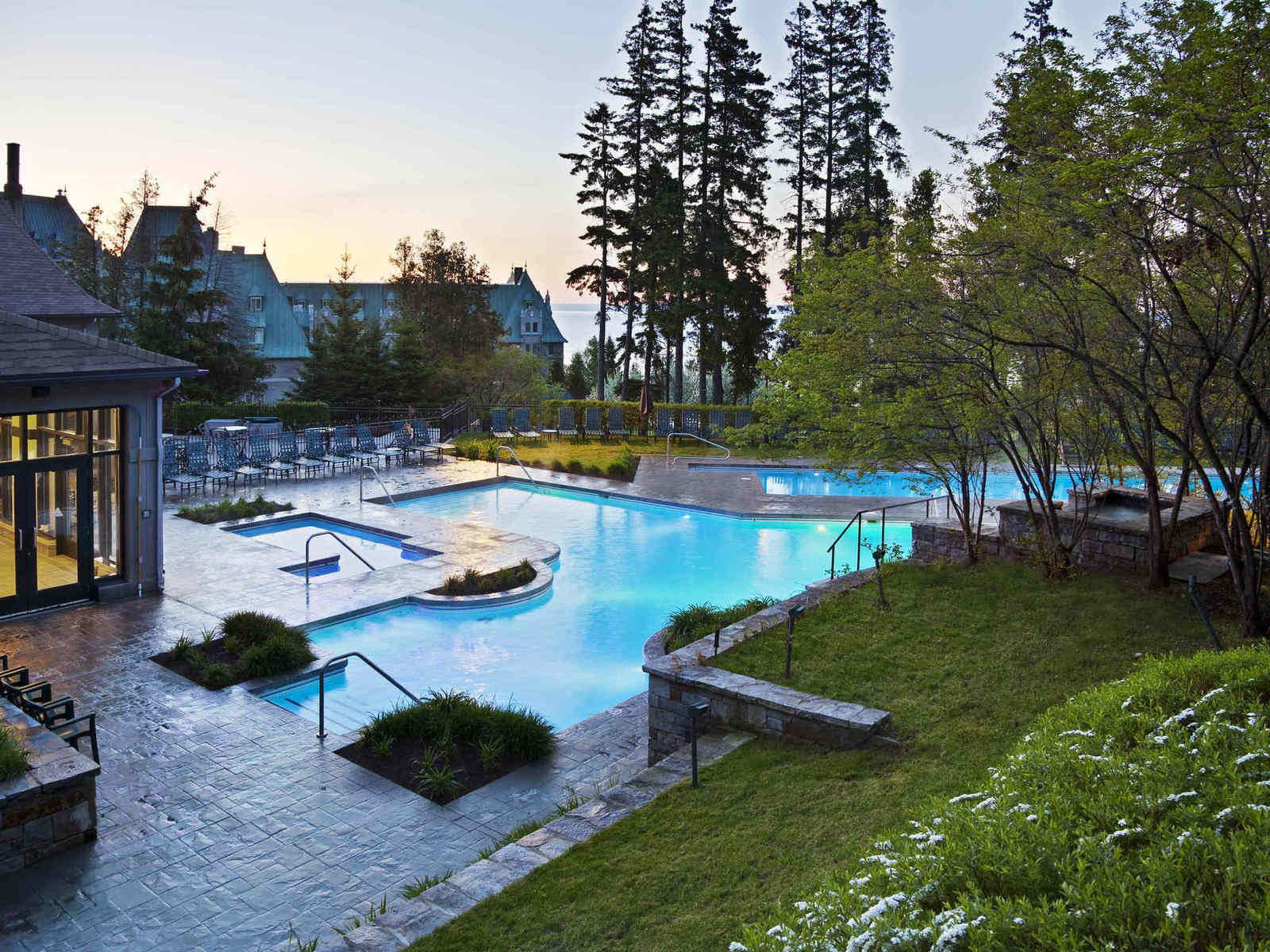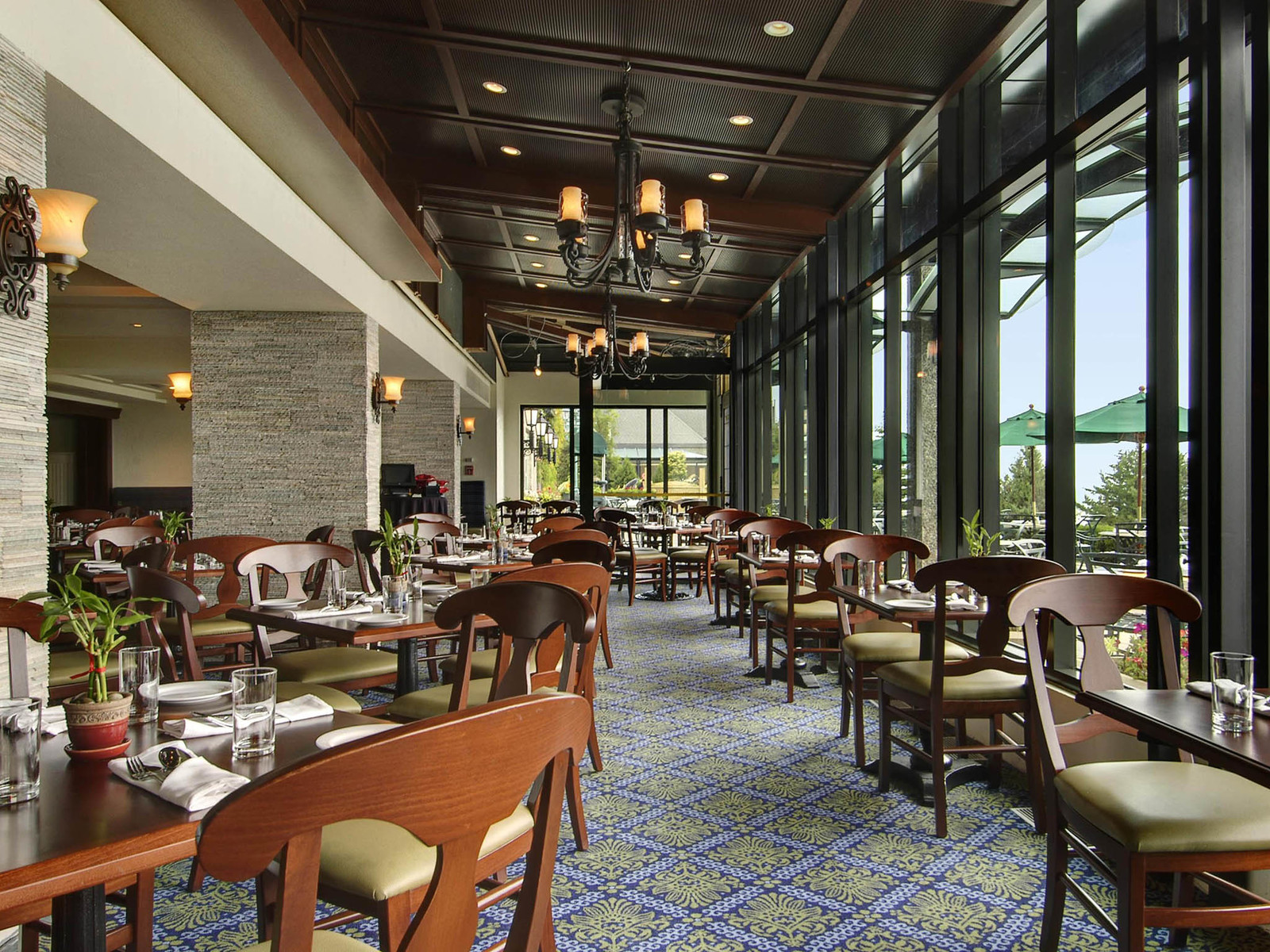 2/6
3/6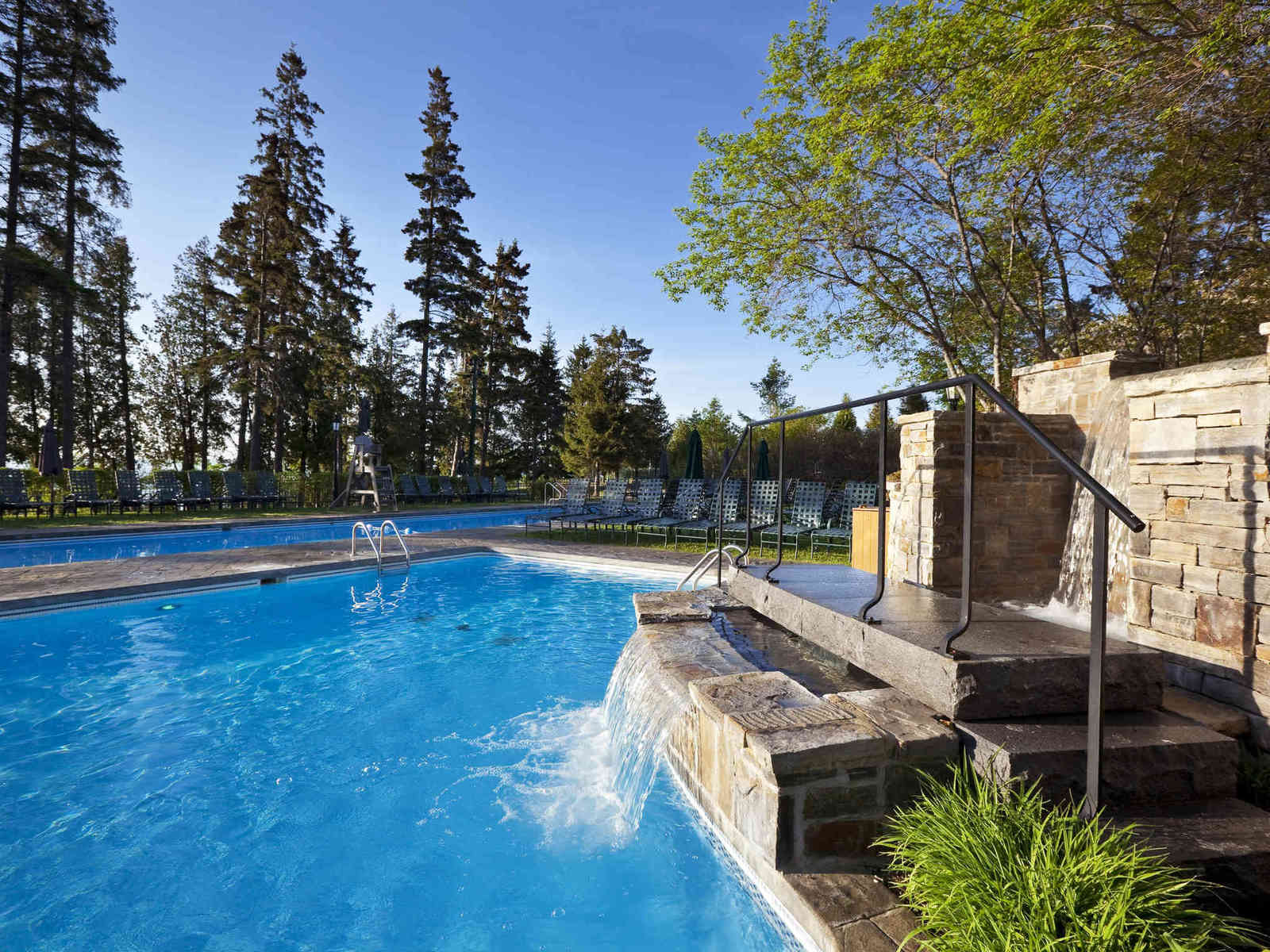 4/6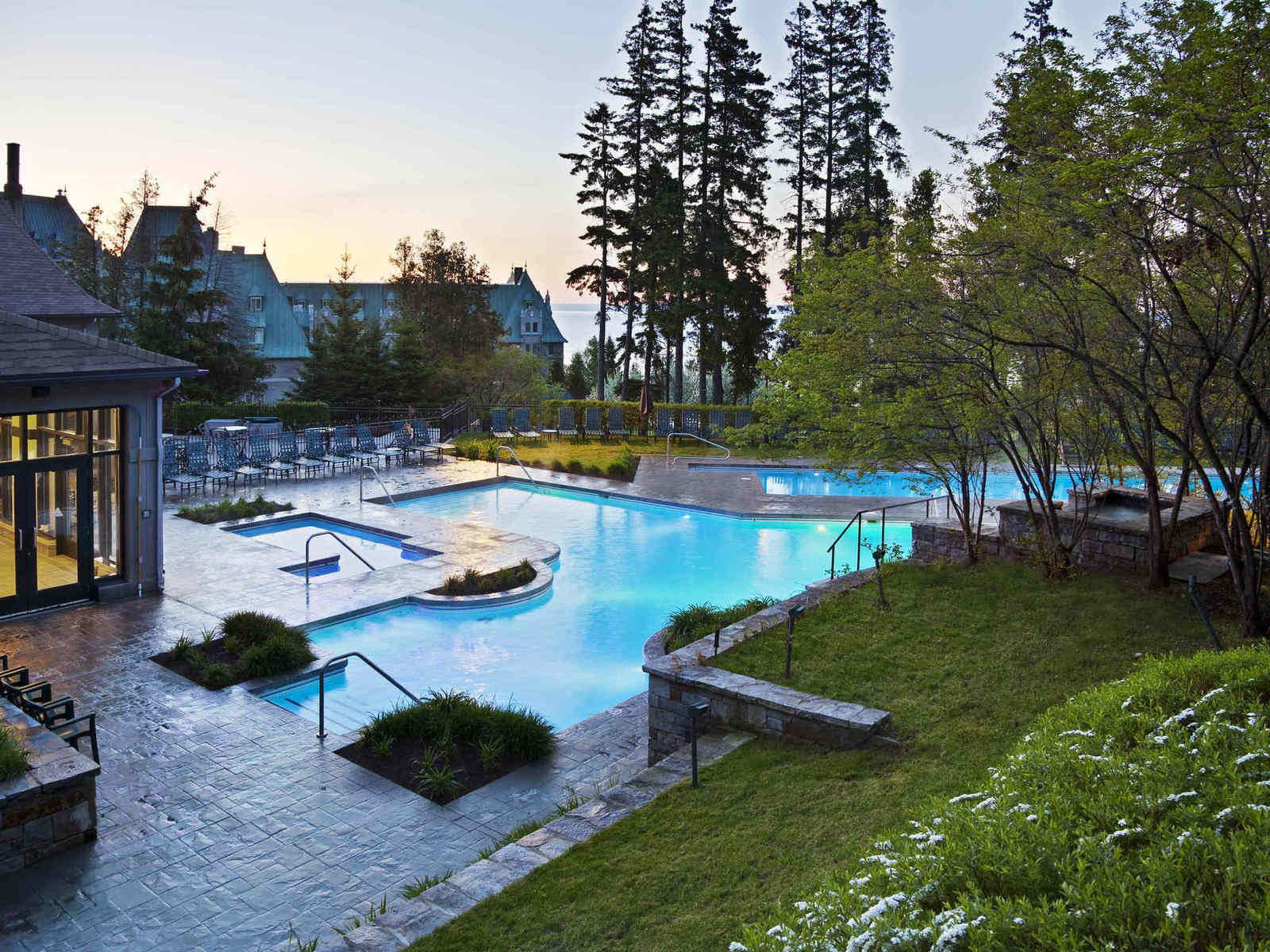 5/6
6/6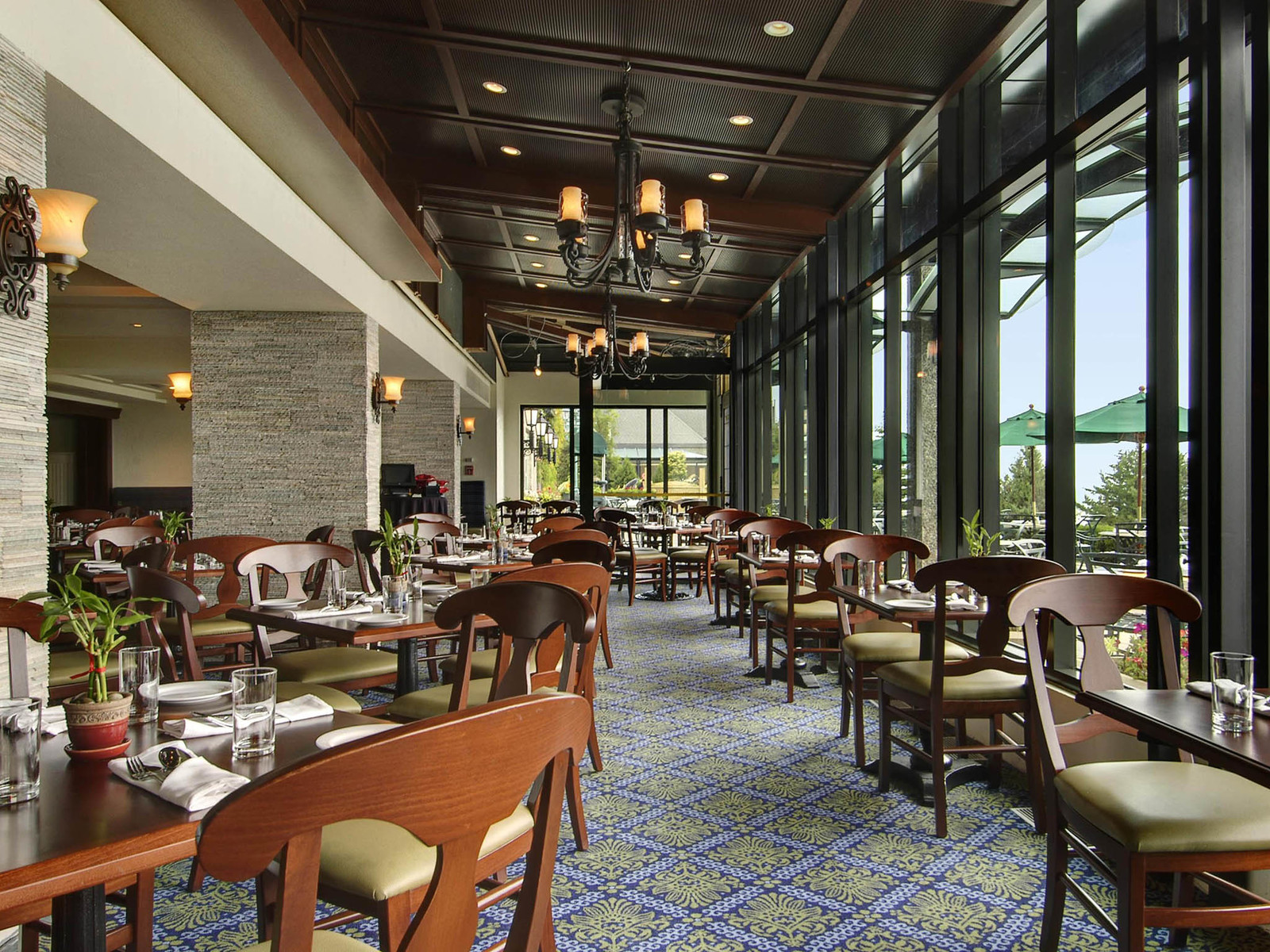 Fairmont Le Manoir Richelieu
About this hotel
The Fairmont Le Manoir Richelieu is a luxorious castle hotel located in the cliffs of Pointe-Au-Pic in La Malbaie, Quebec. Hotel offers internet access, a Spa, Golf Club, on-site dining, indoor and outdoor pools.
Room Size: 220 sq. ft.
Bed Types: One King, One Queen or Two Double Beds
Room Amenities: Overlooking the Manor Grounds, Air-conditioning with windows that open, Alarm clocks, Bathrobes, Flat screen television with on-demand movies ($), Nespresso machine and kettle, Hair dryer, Iron and ironing board, safe, automated mini-bar, desk, telephone, high speed internet
Room Occupancy: 4 people (4 adults or 2 adults and 2 children)
Room Size: 200-225 sq. ft.
Bed Types: One King, One Queen or Two Double Beds
Room Amenities: Views of the St. Laurence River, Air-conditioning with windows that open, Alarm clocks, Bathrobes, Flat screen television with on-demand movies ($), Nespresso machine and kettle, Hair dryer, Iron and ironing board, safe, automated mini-bar, desk, telephone, high speed internet
Room Occupancy: 4 people (4 adults or 2 adults and 2 children)
Location
181 Rue Richelieu, LA MALBAIE Quebec, G5A 1X7, CA
Fairmont Le Manoir Richelieu