Important notice: To ensure the safety of all guests and employees, mandatory safety protocols may be in place on flights, and at airports, hotels and cruise ships. The availability of services and facilities may be impacted.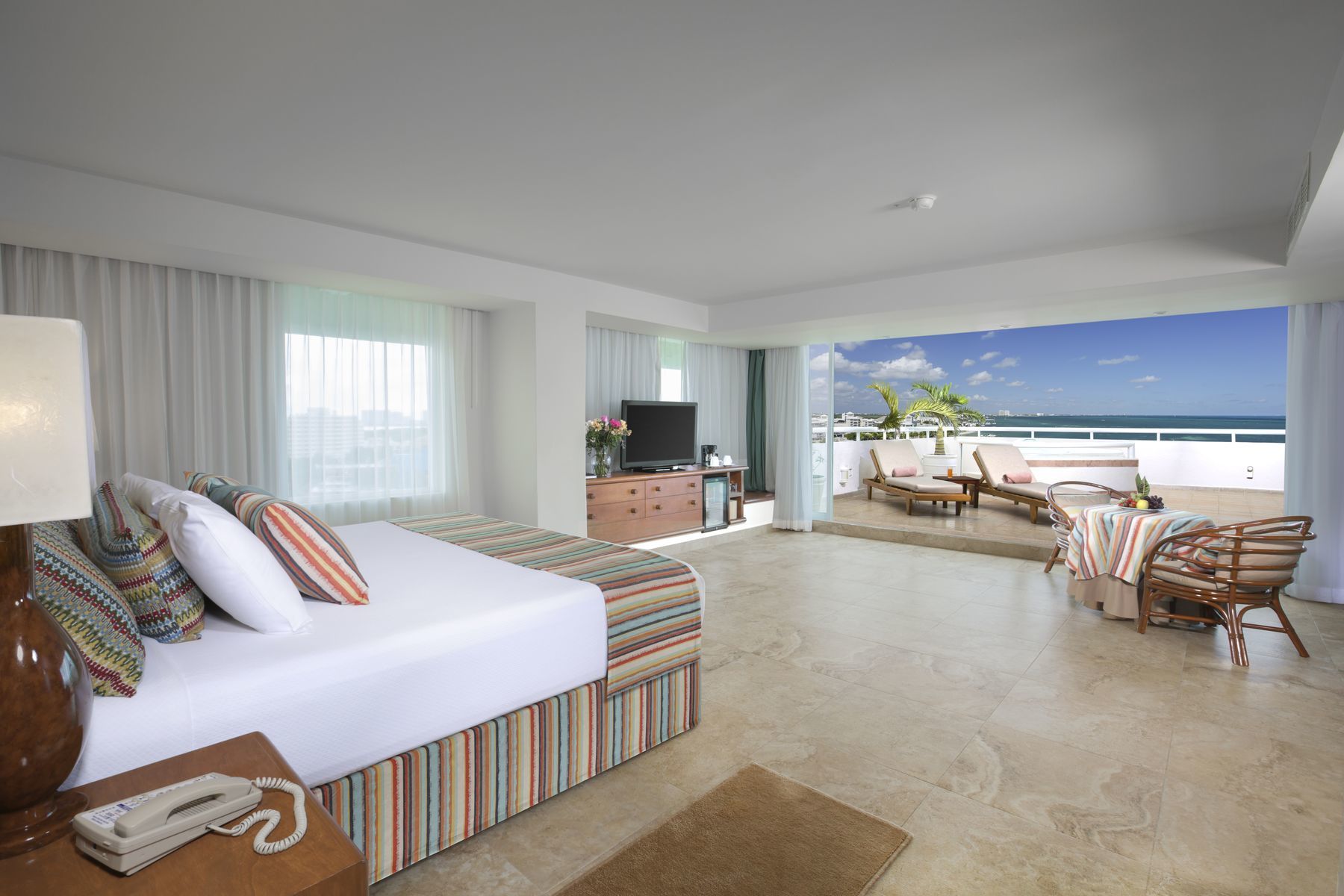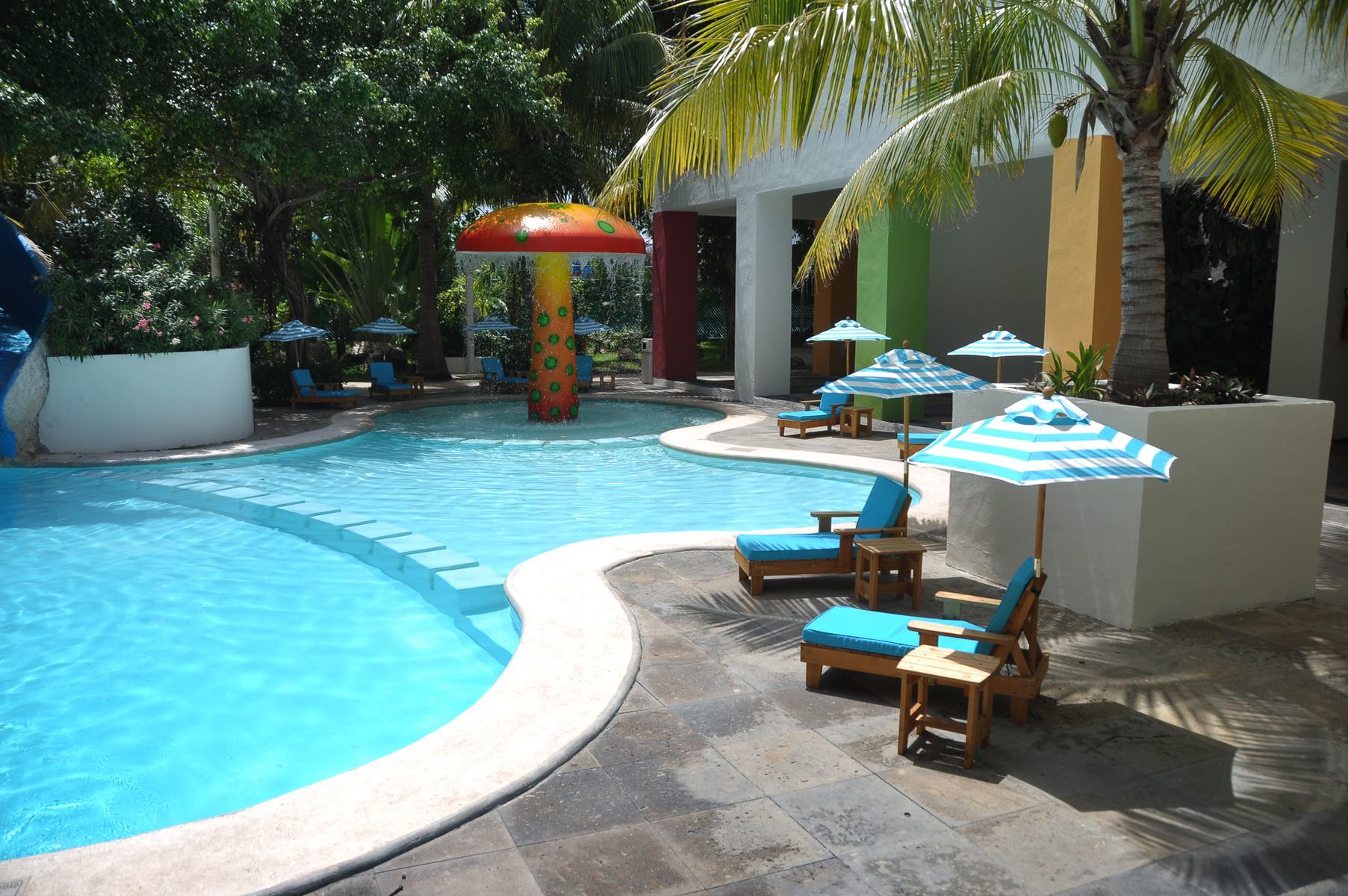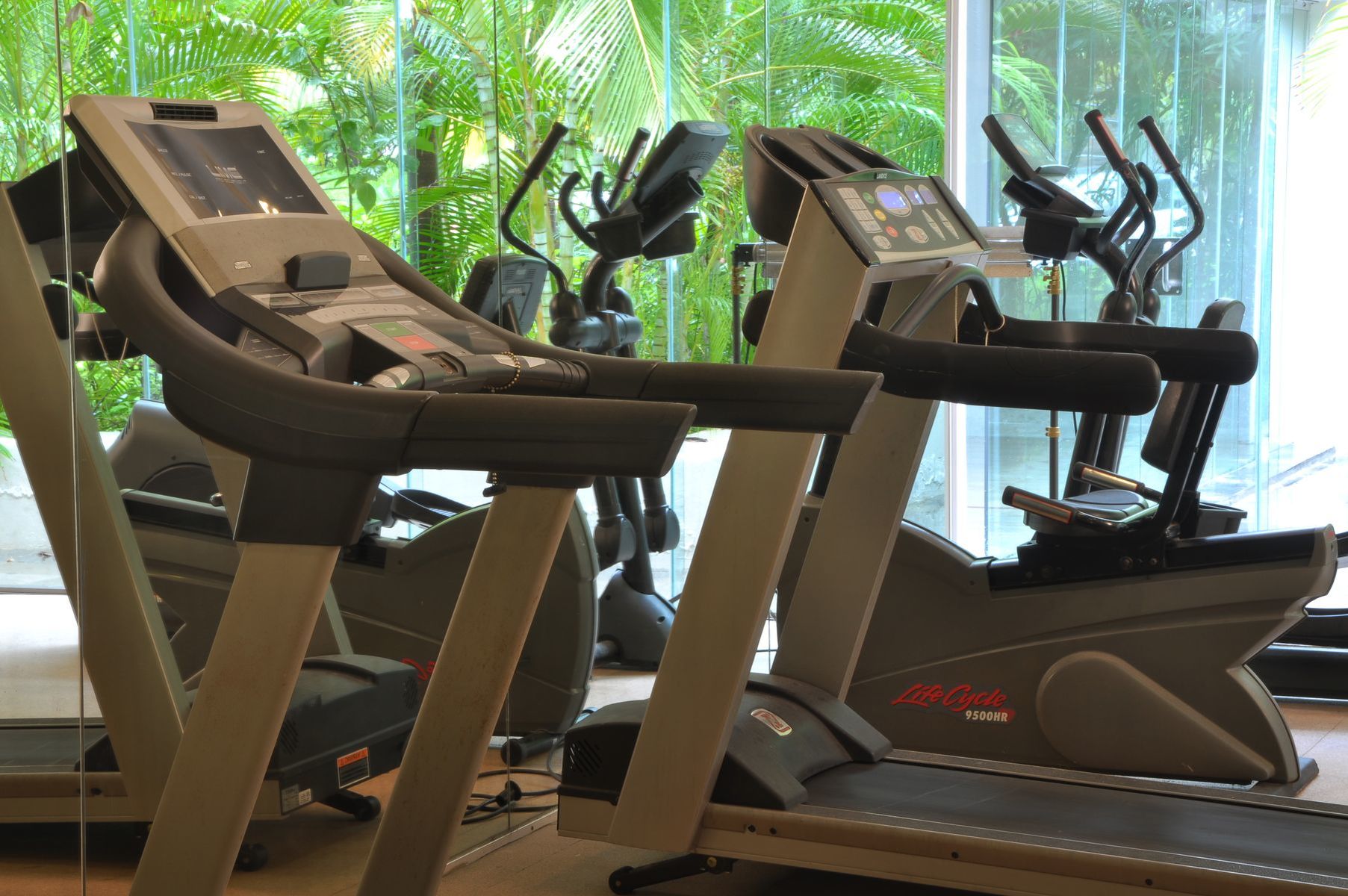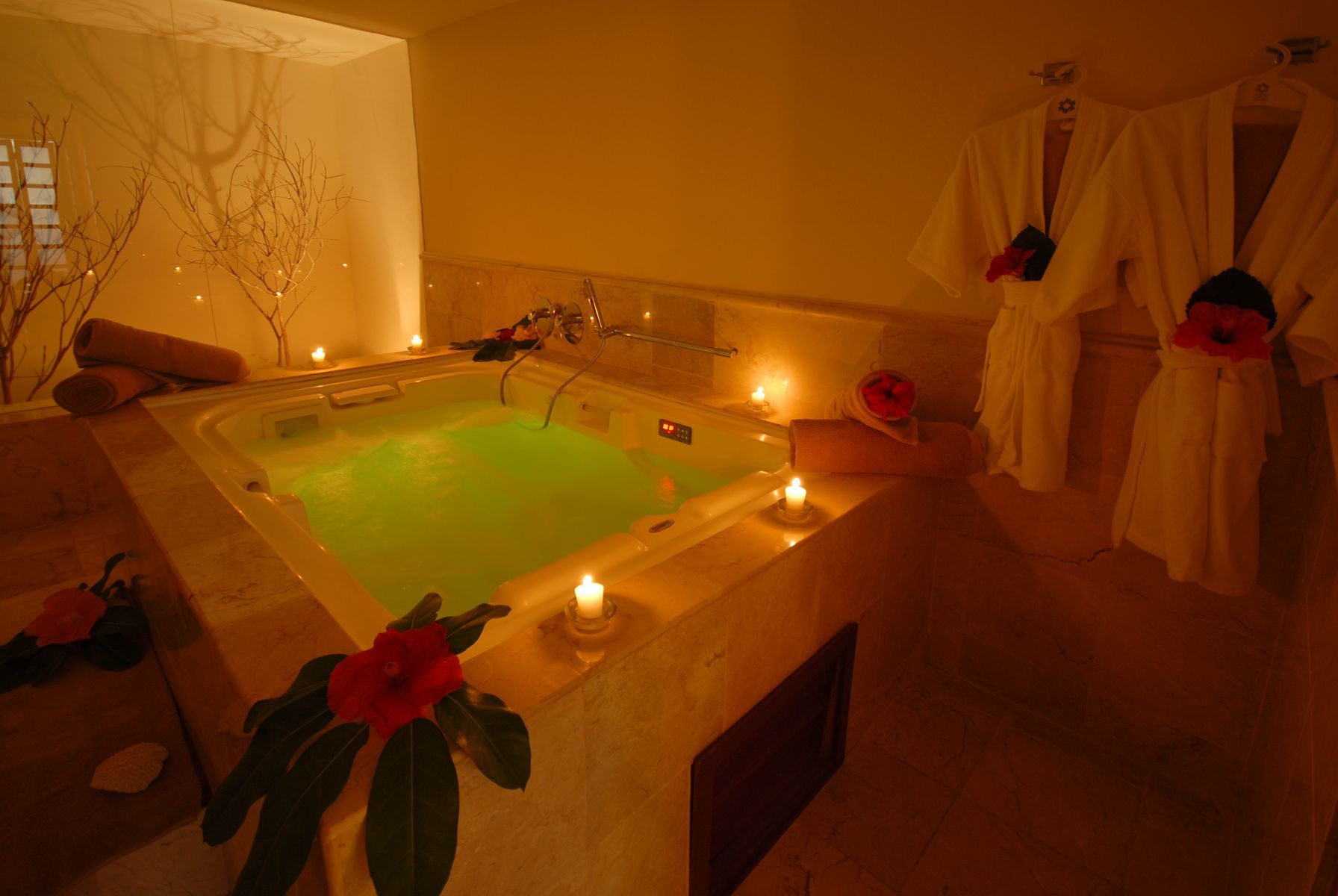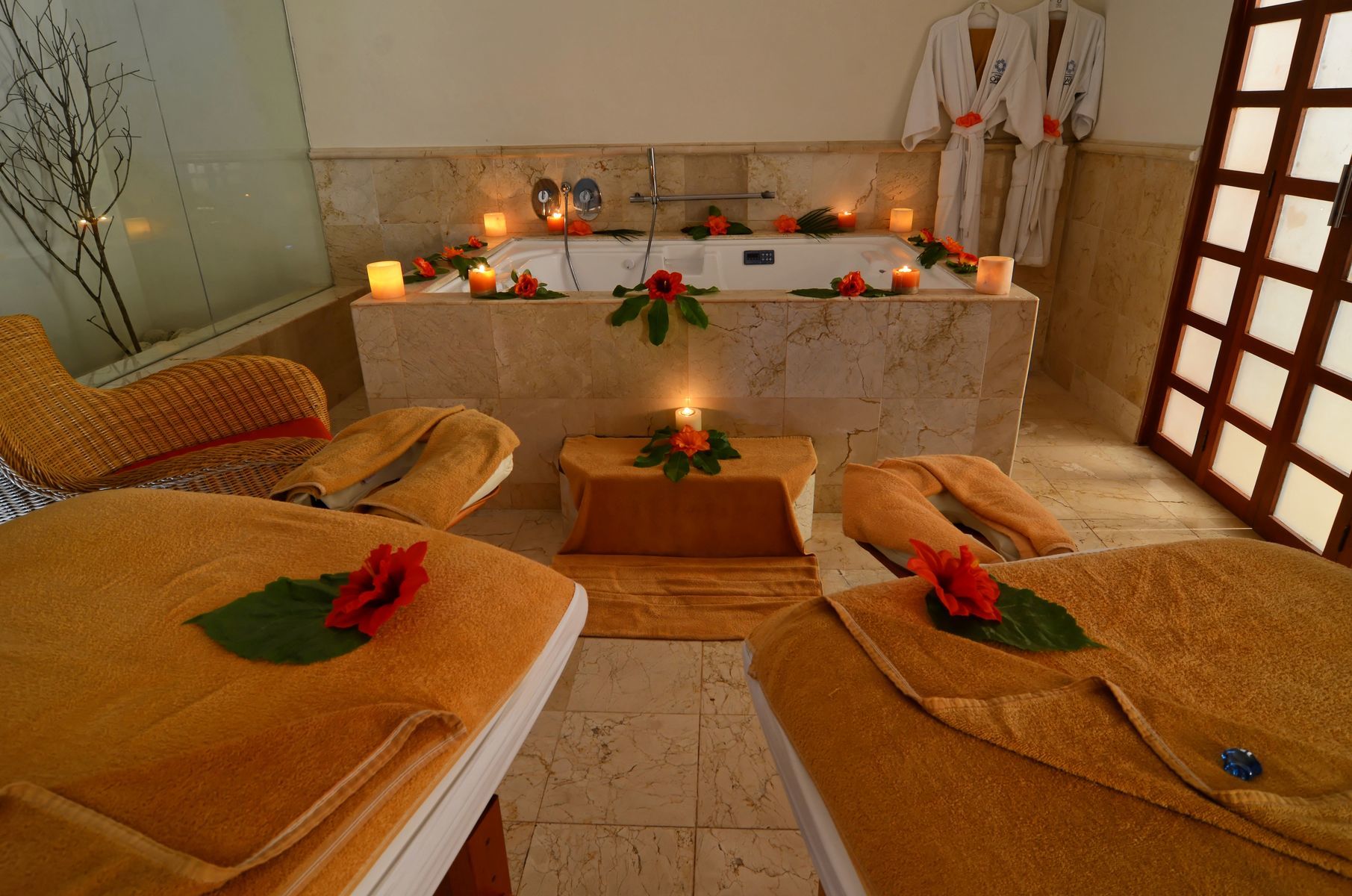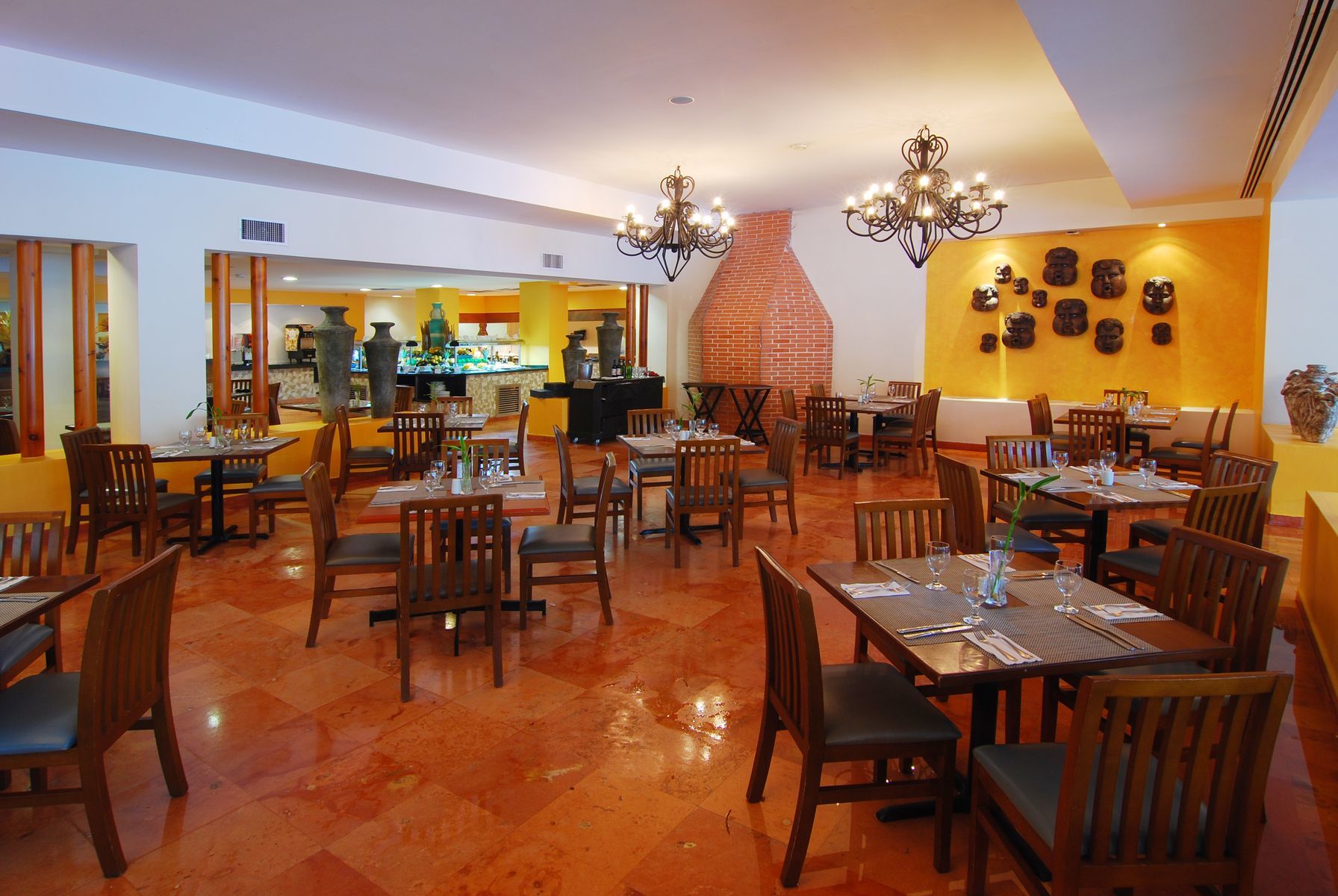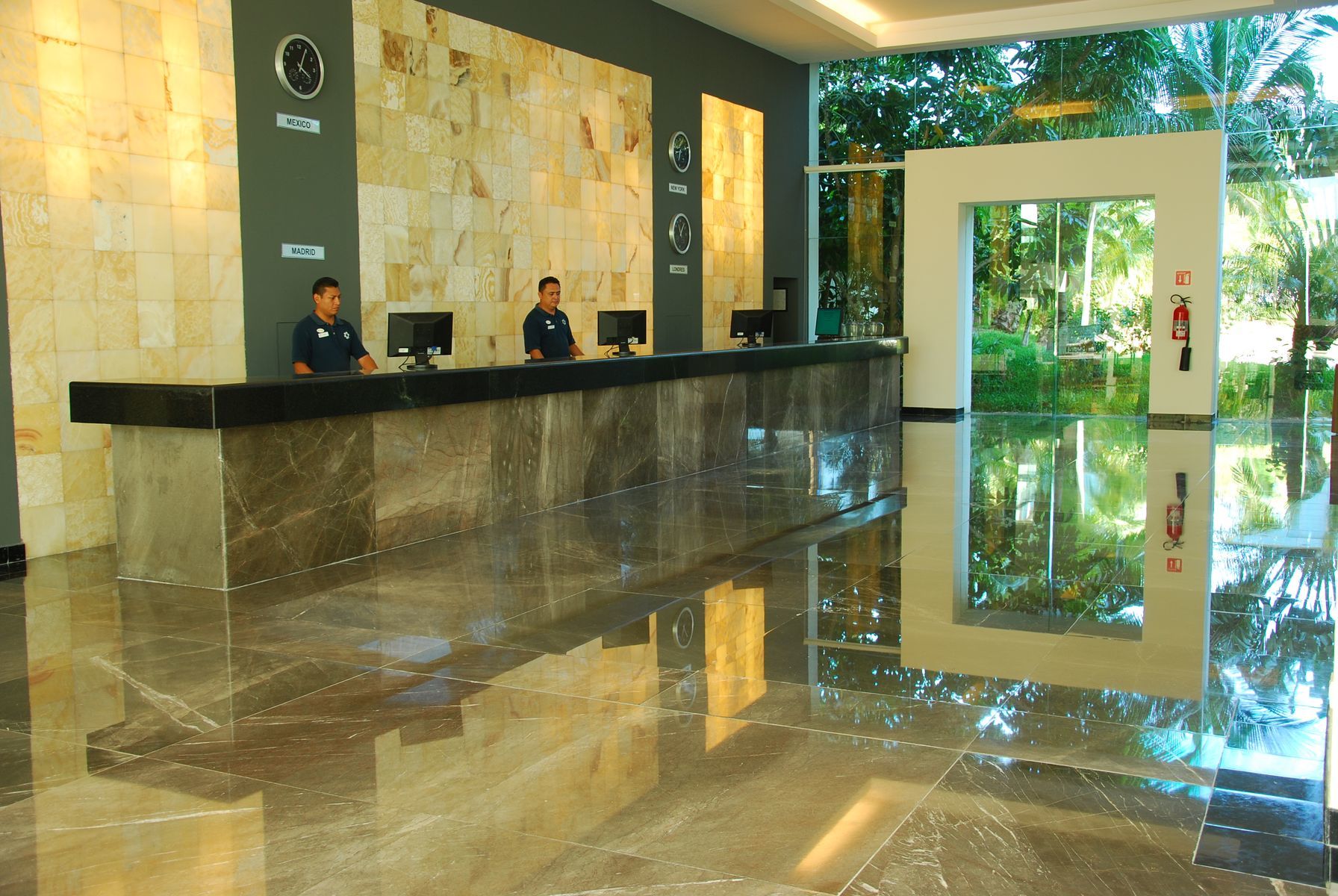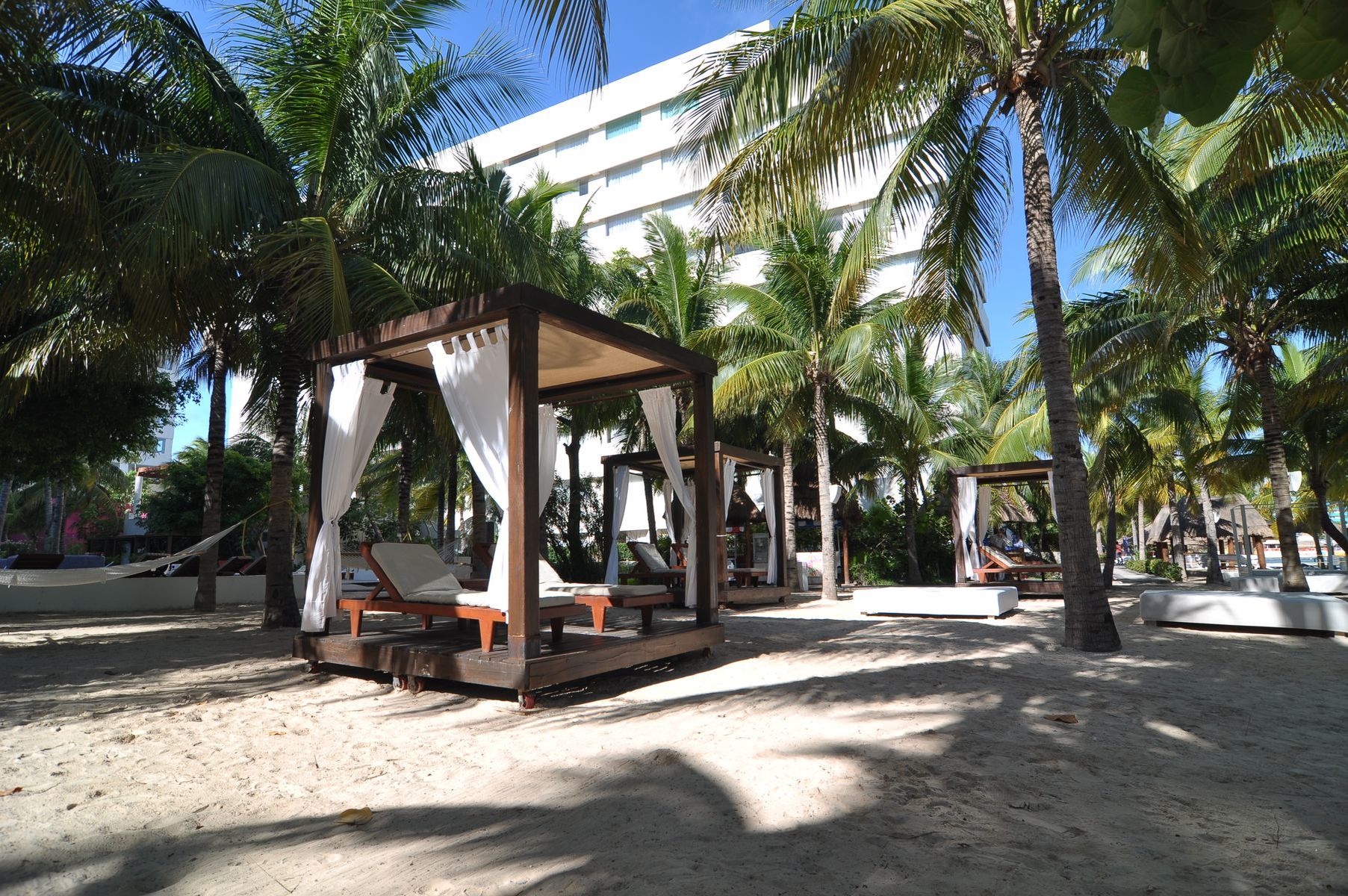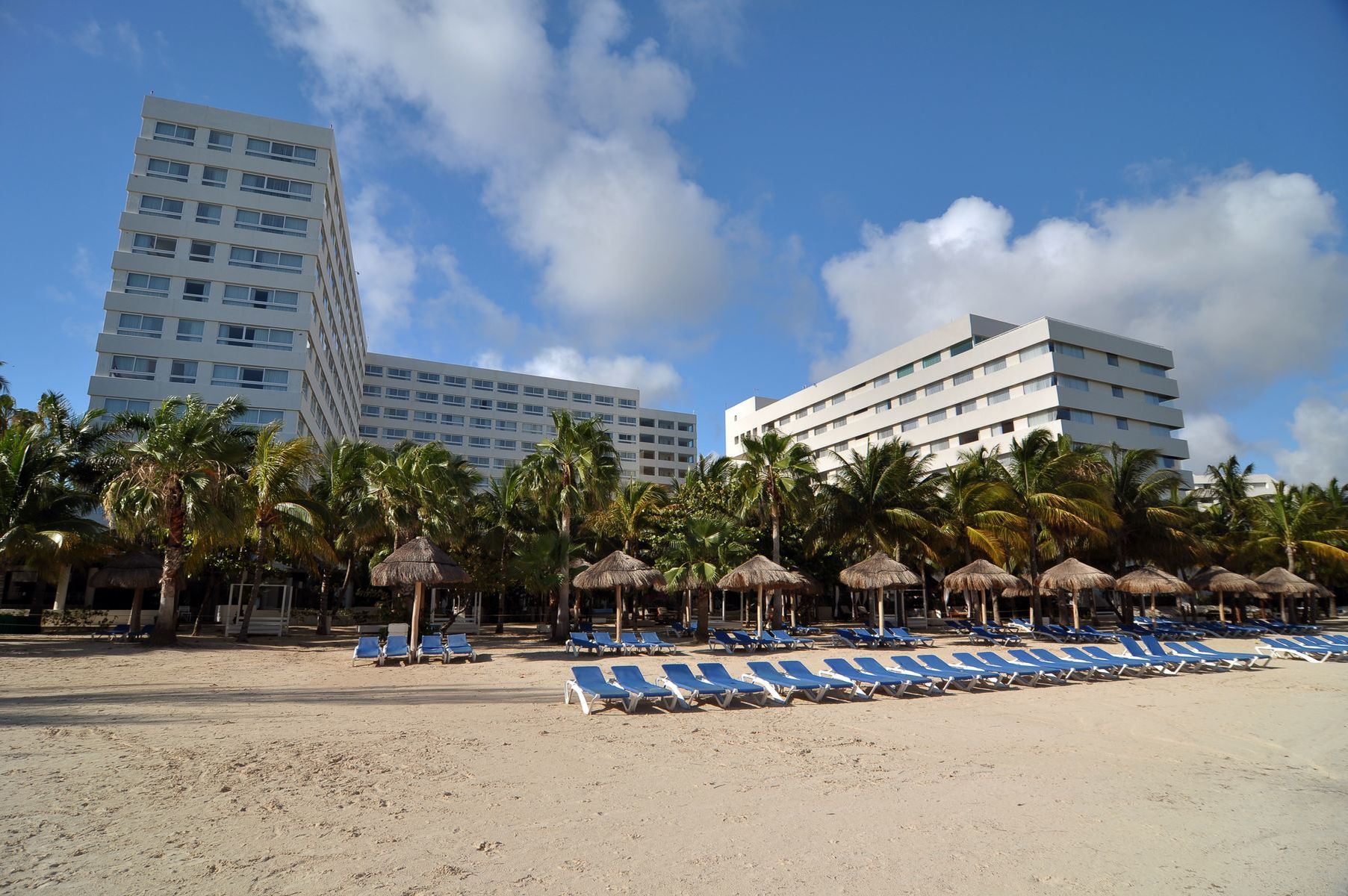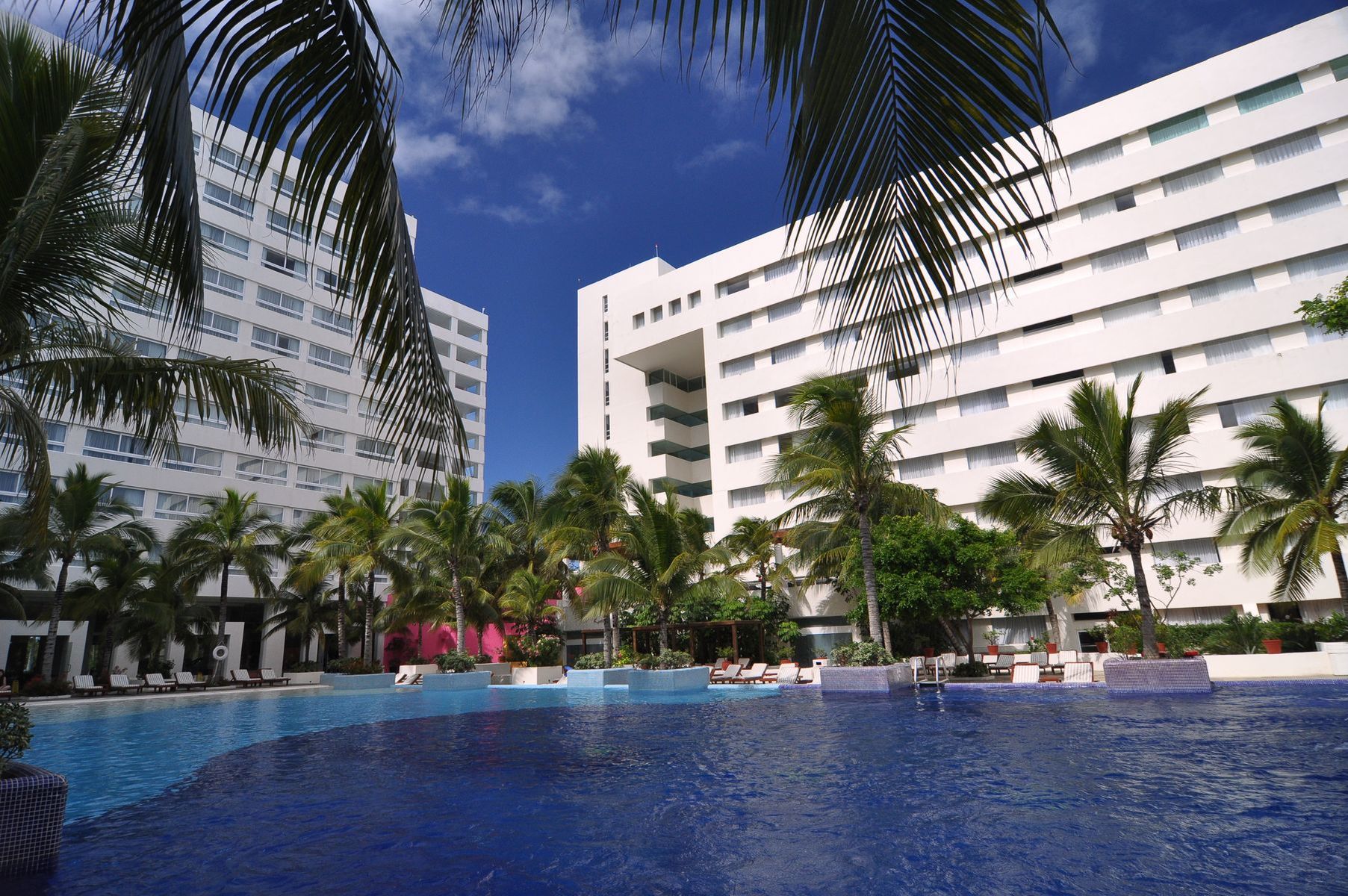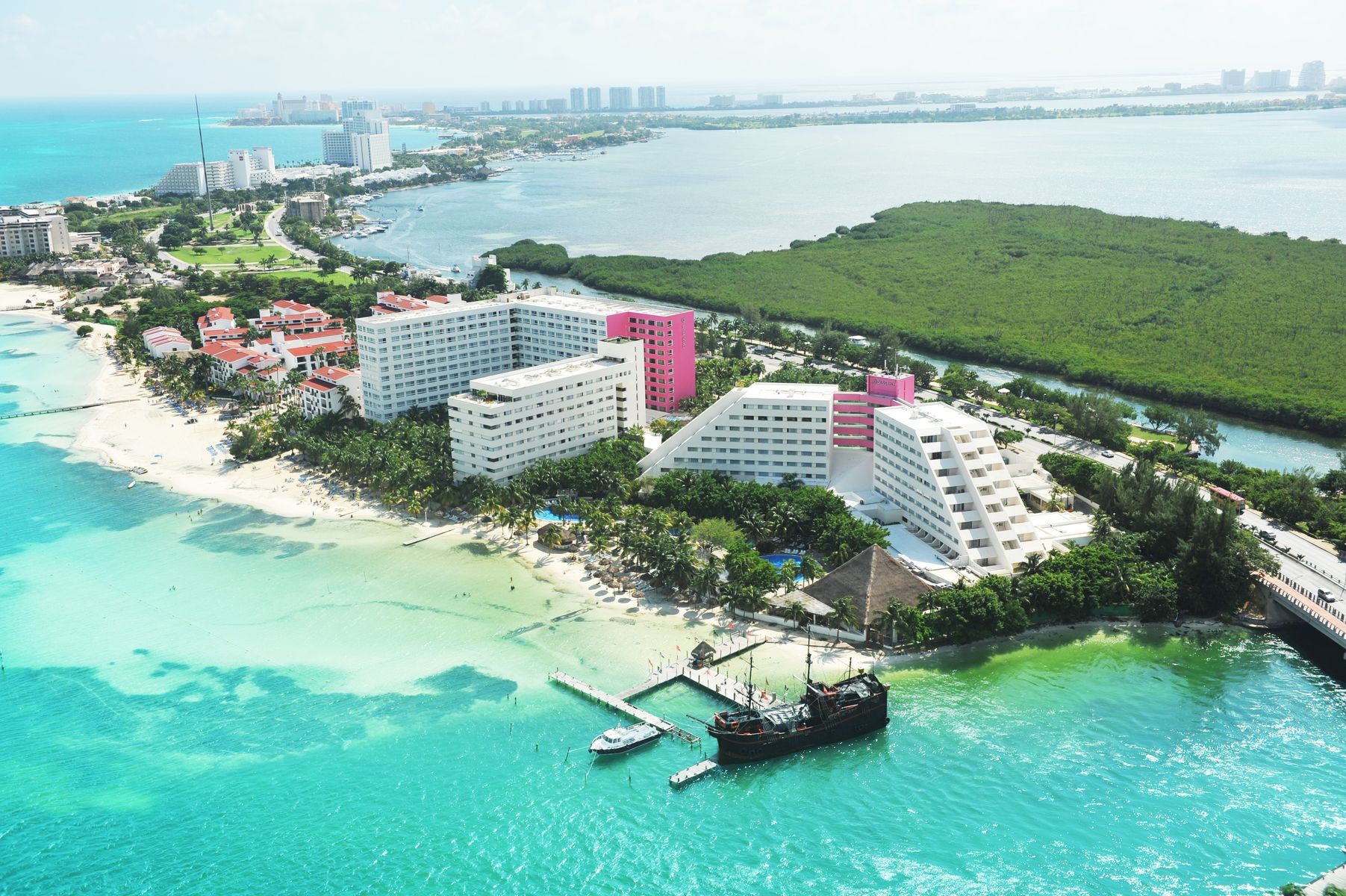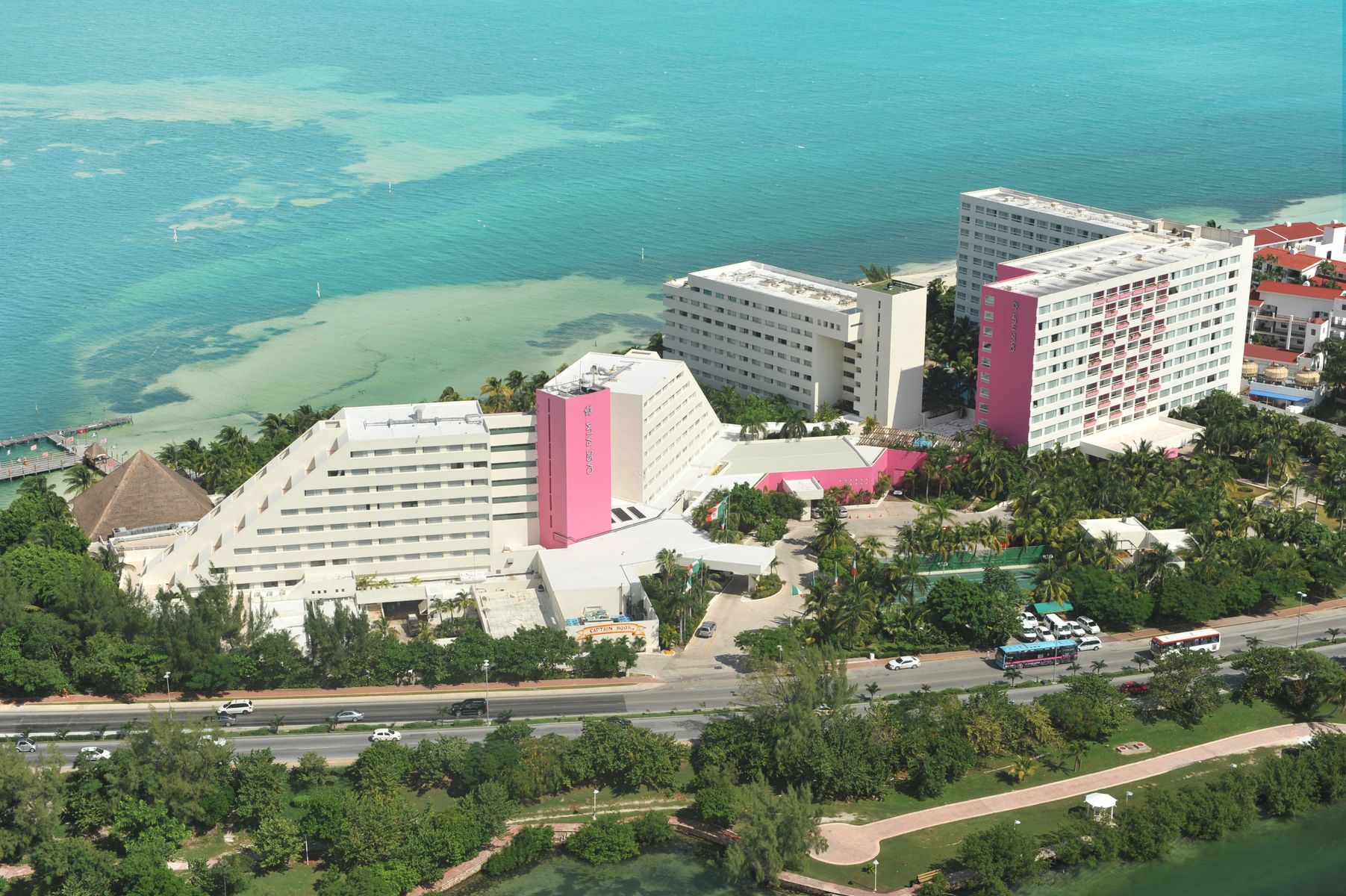 1/14
2/14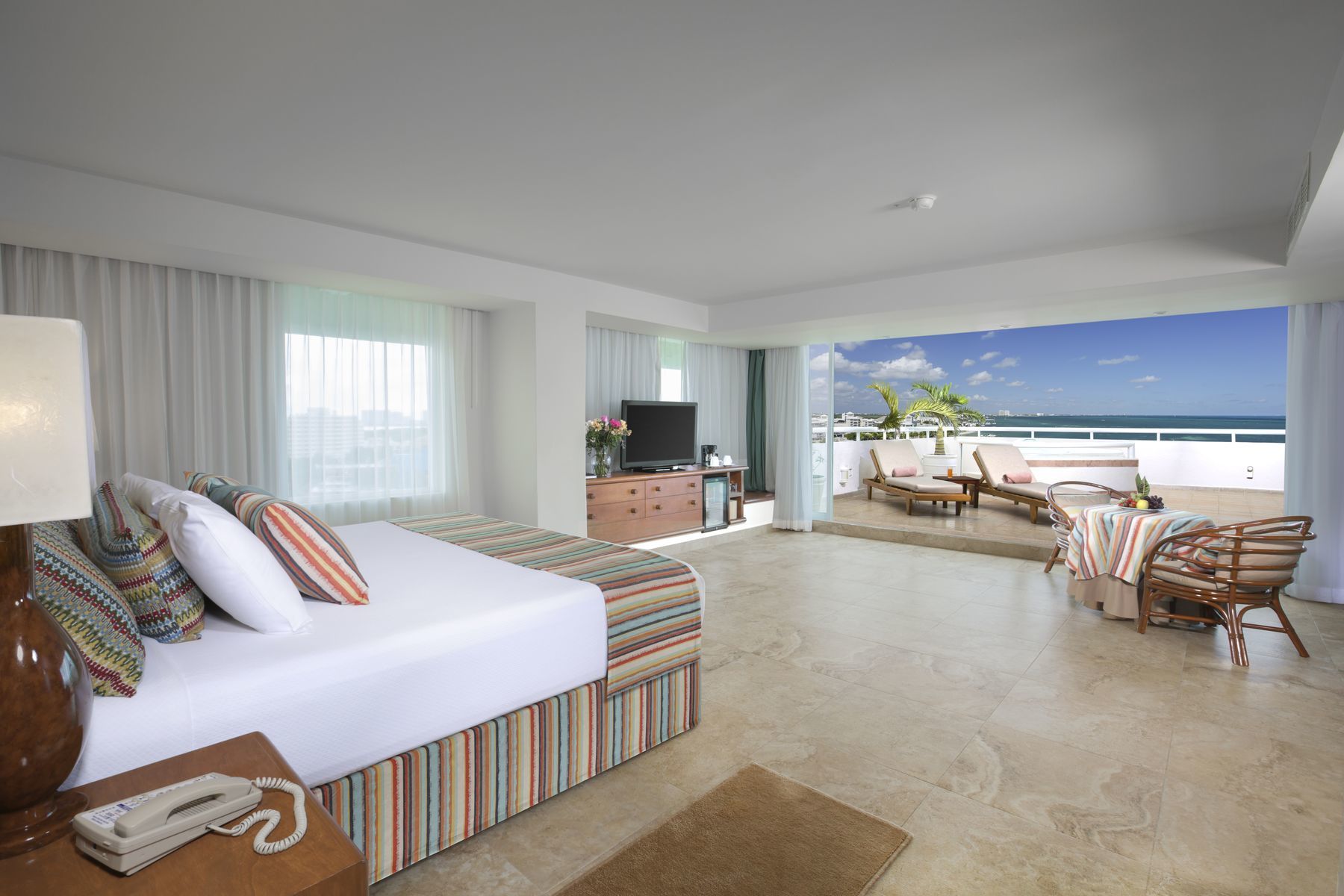 3/14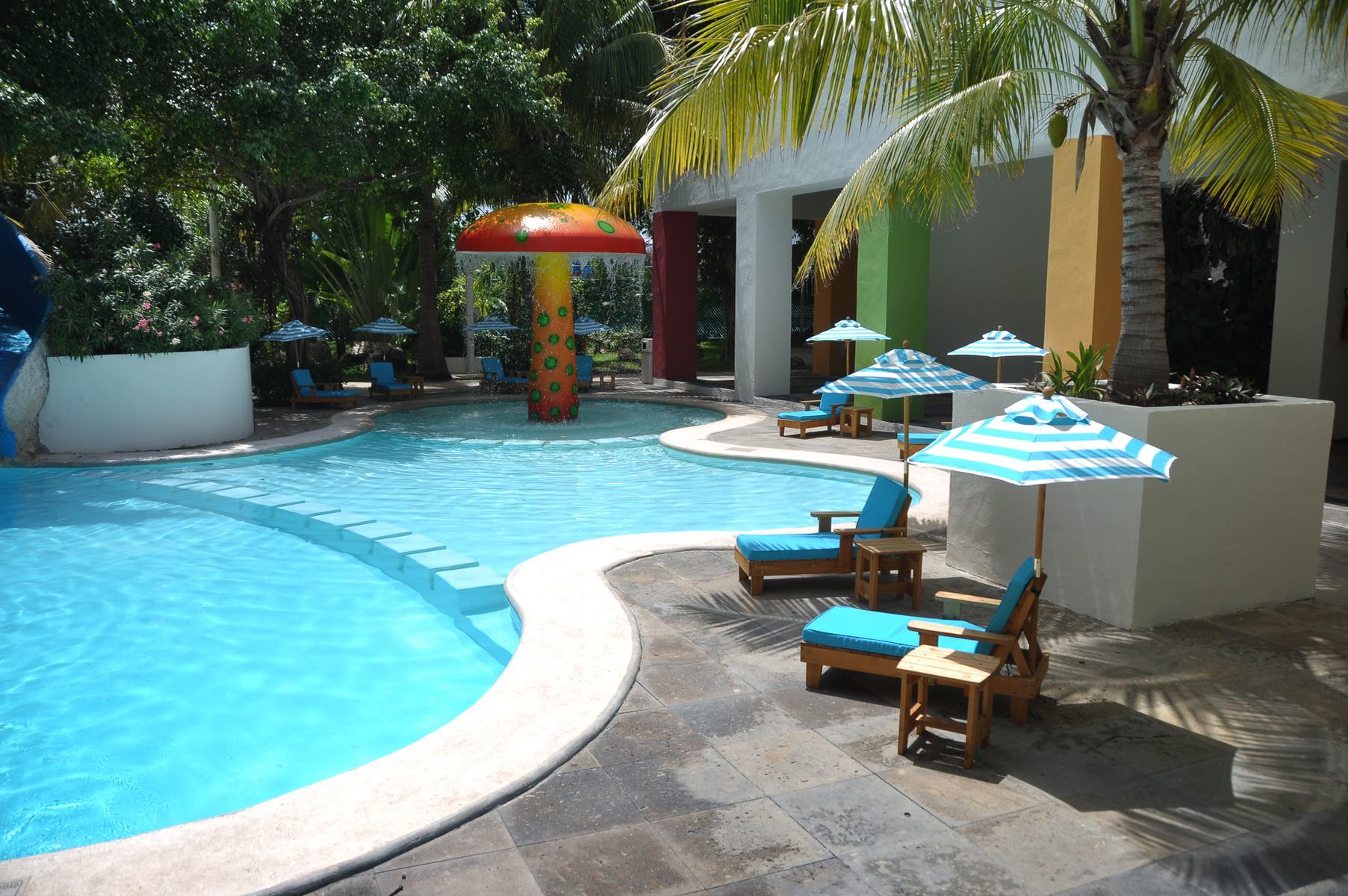 4/14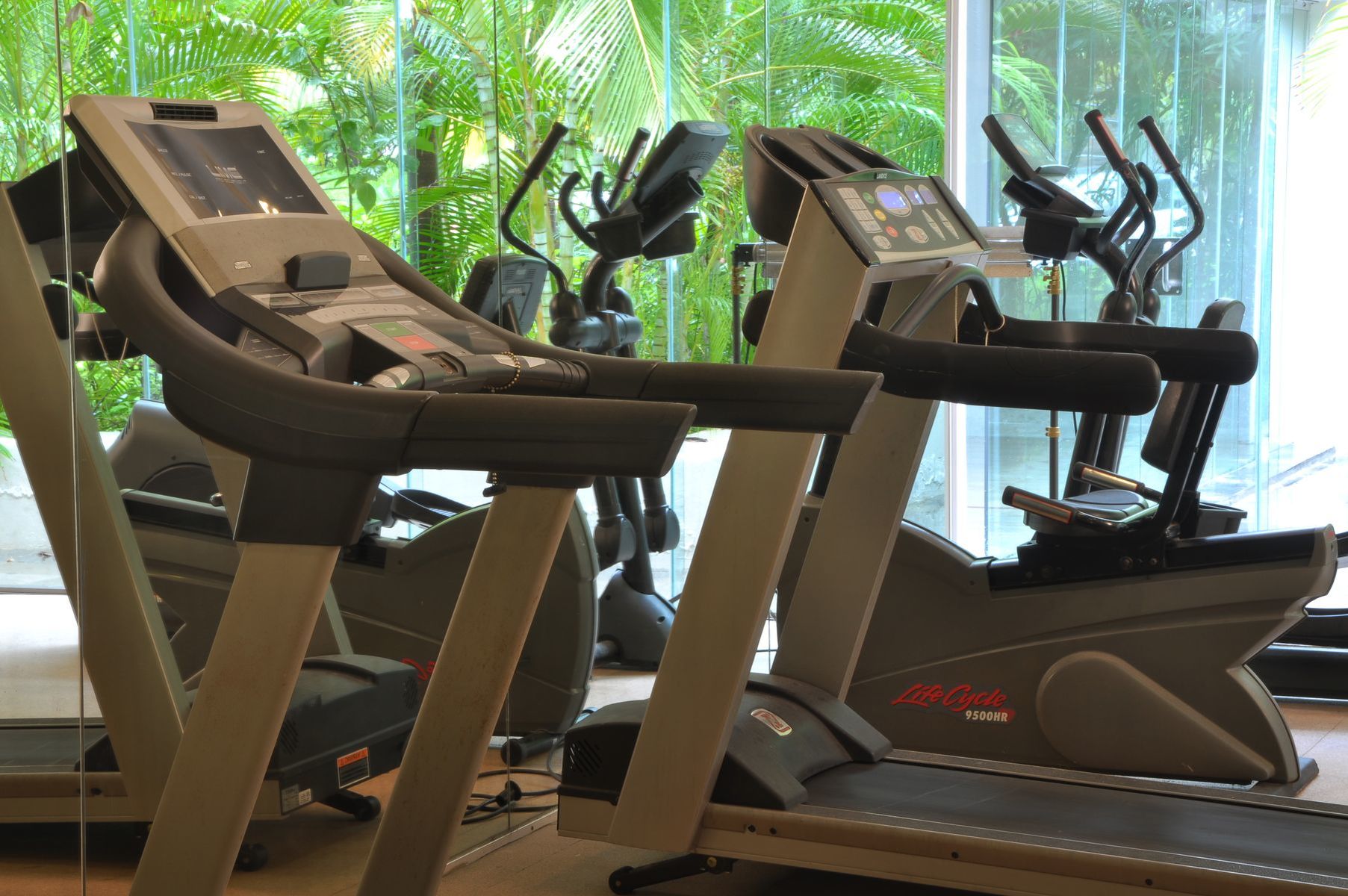 5/14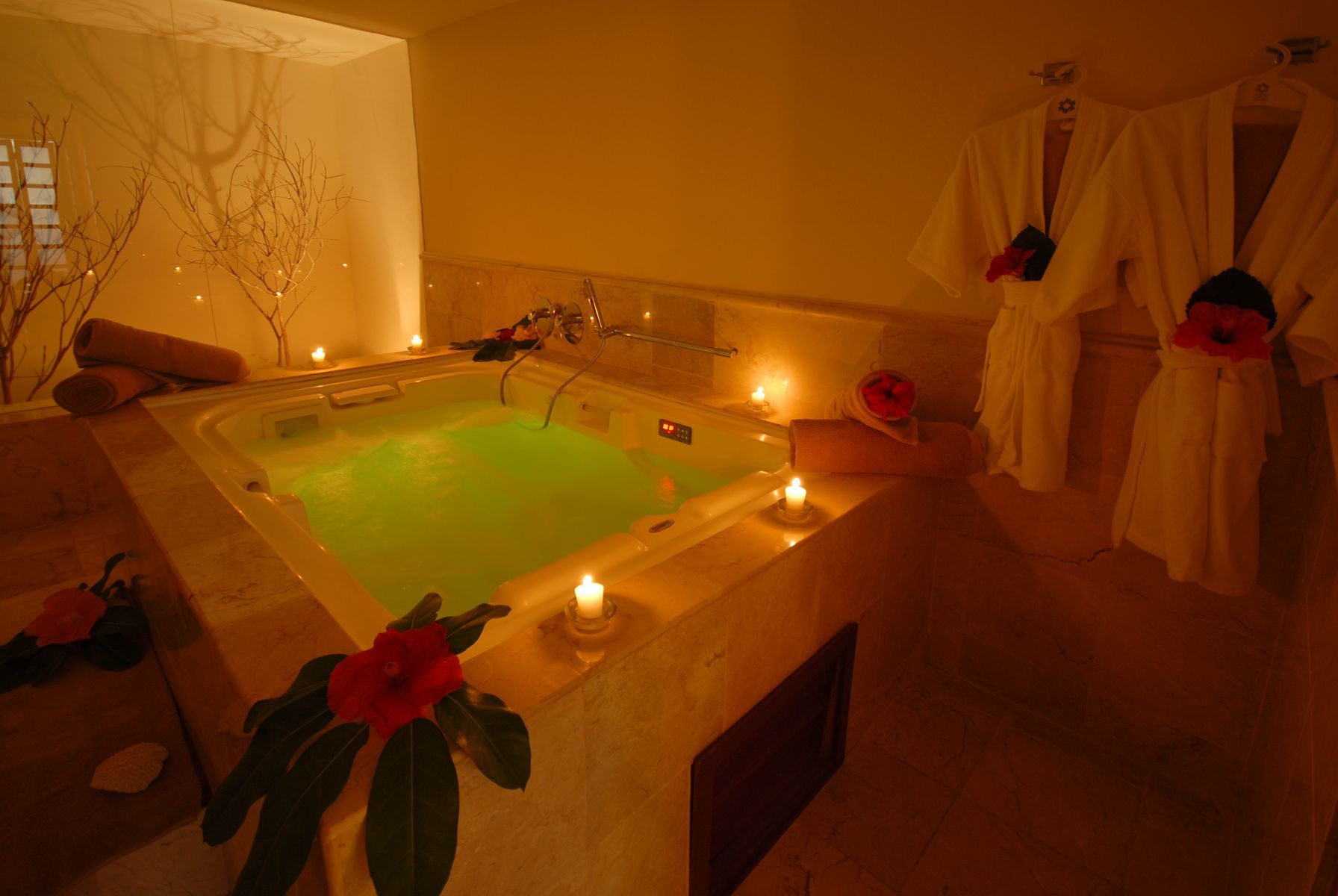 6/14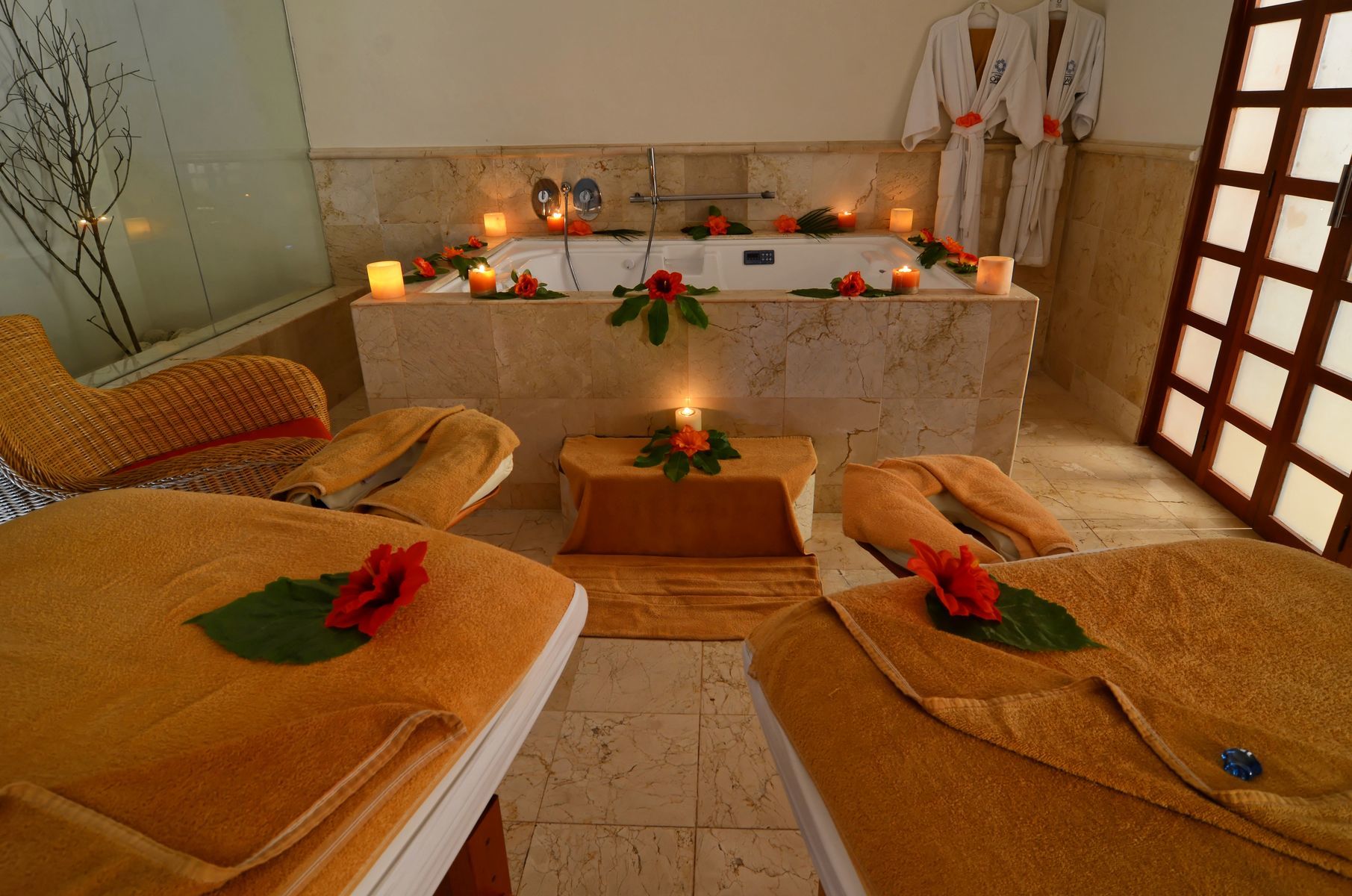 7/14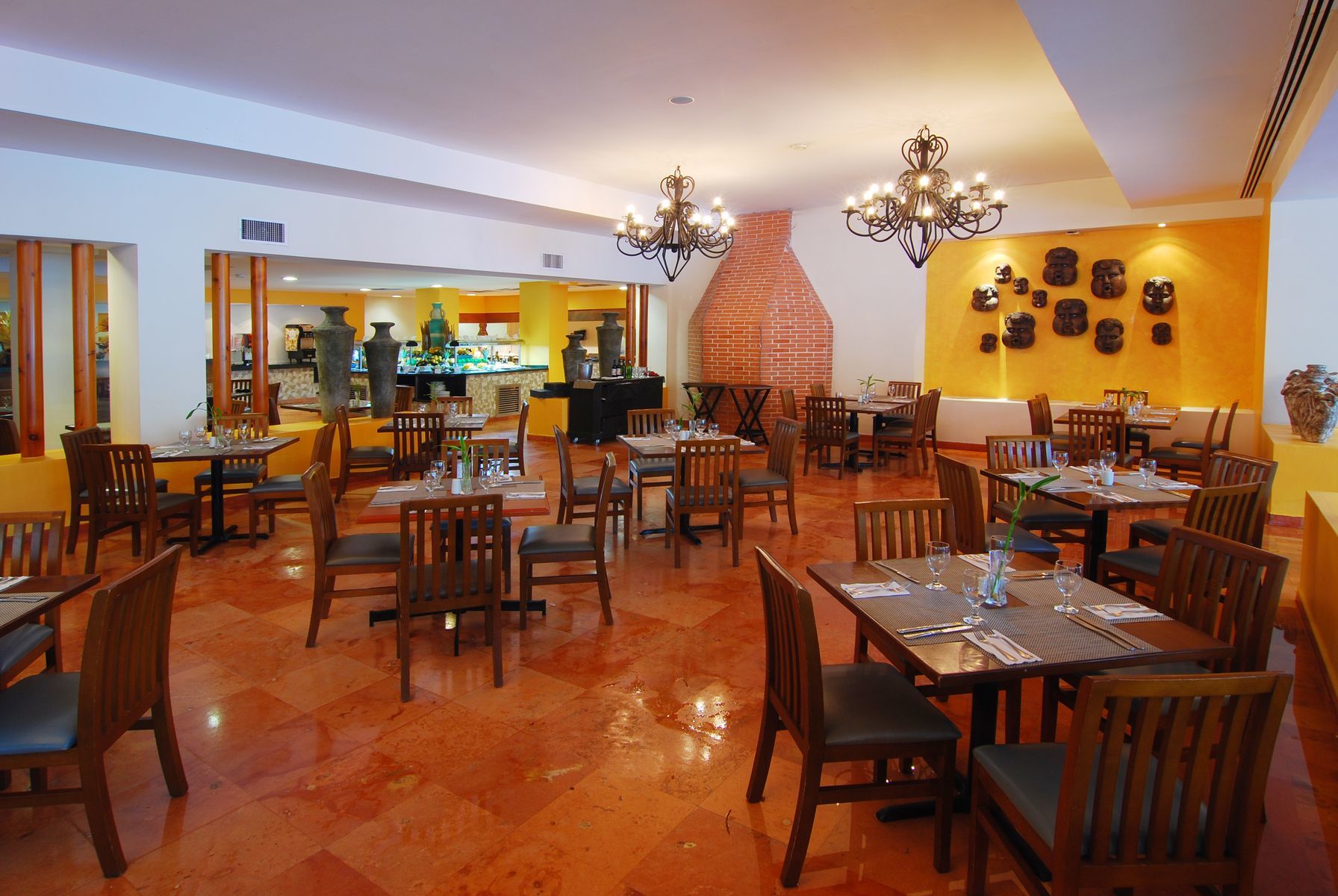 8/14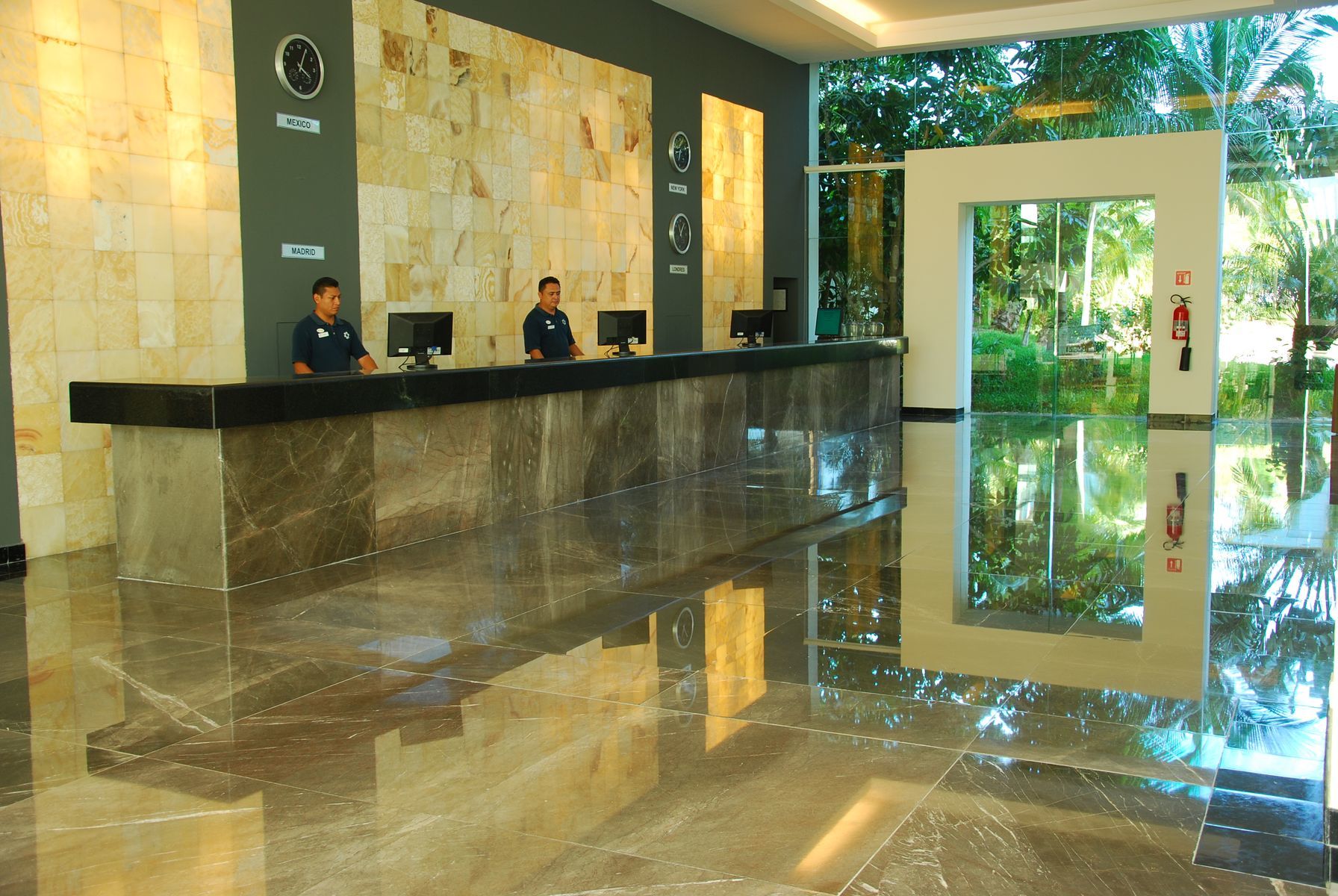 9/14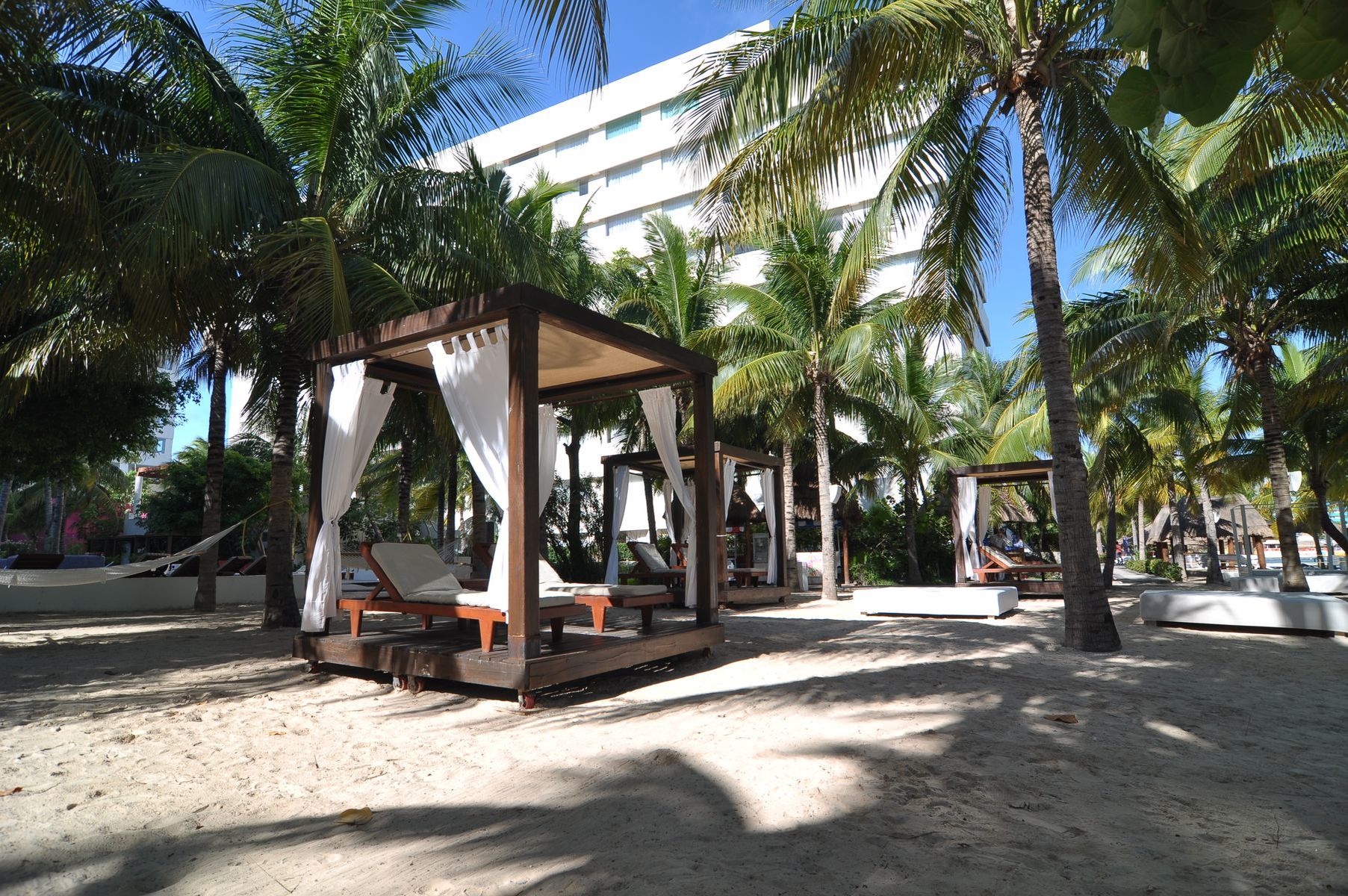 10/14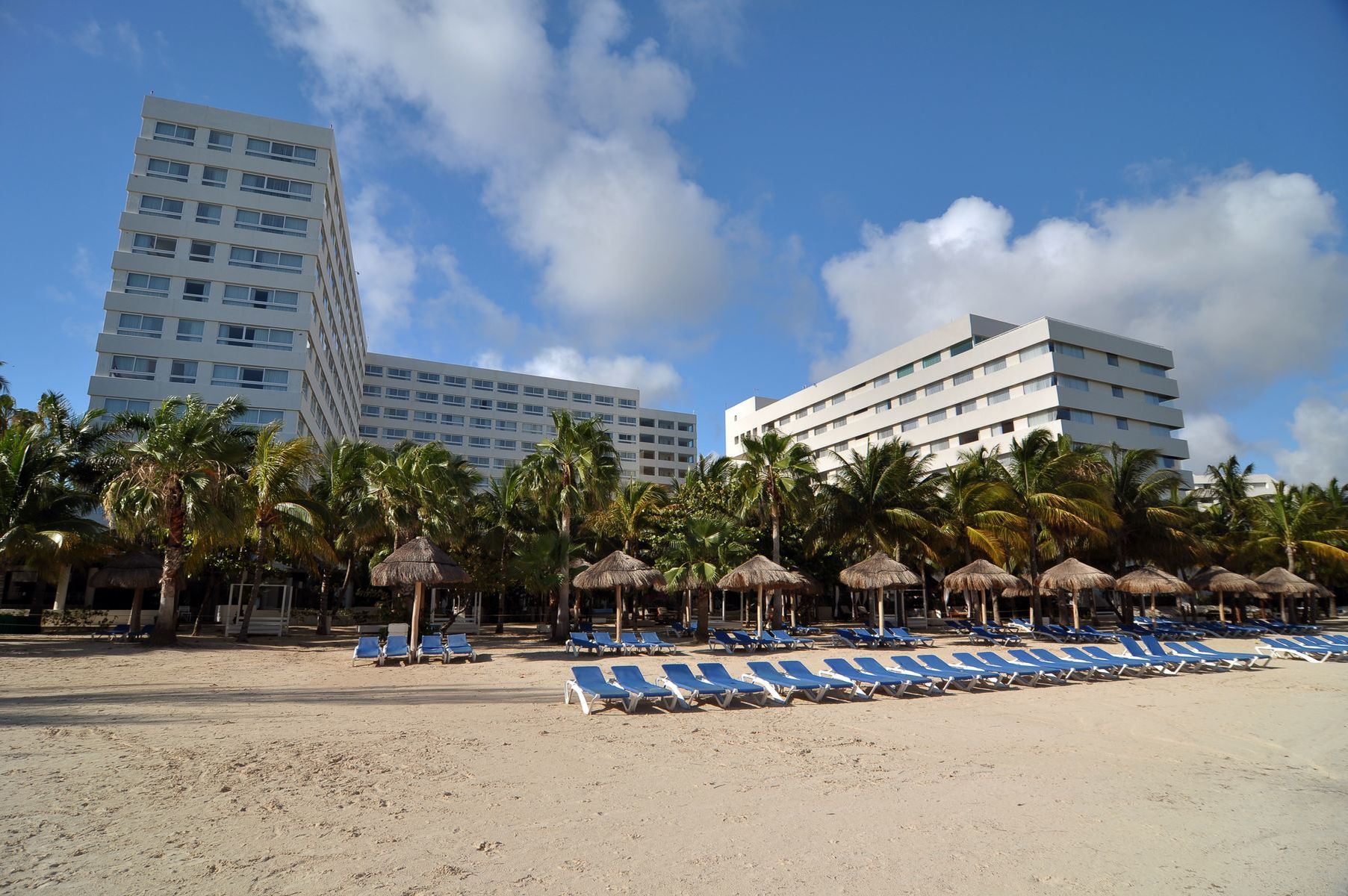 11/14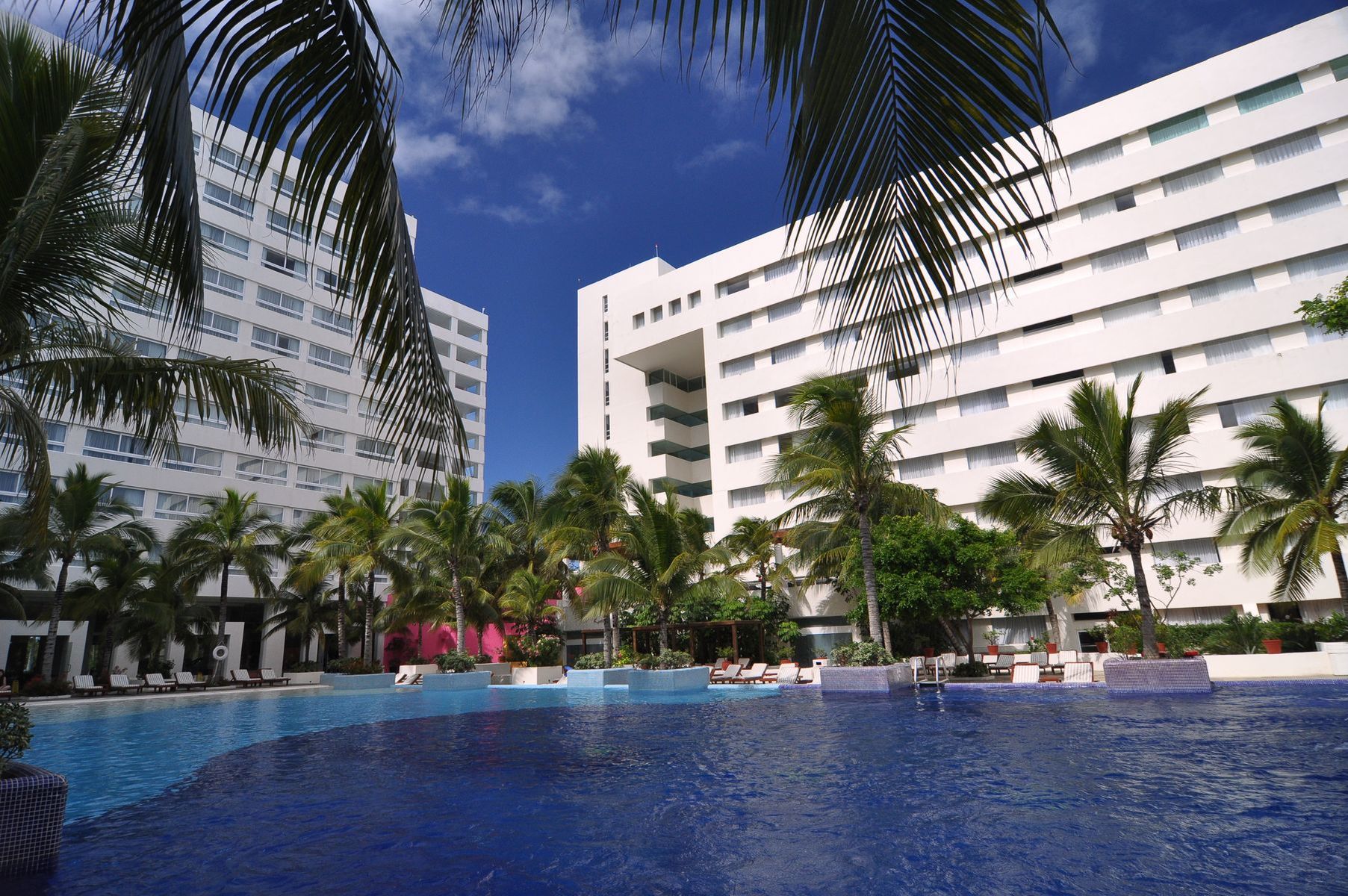 12/14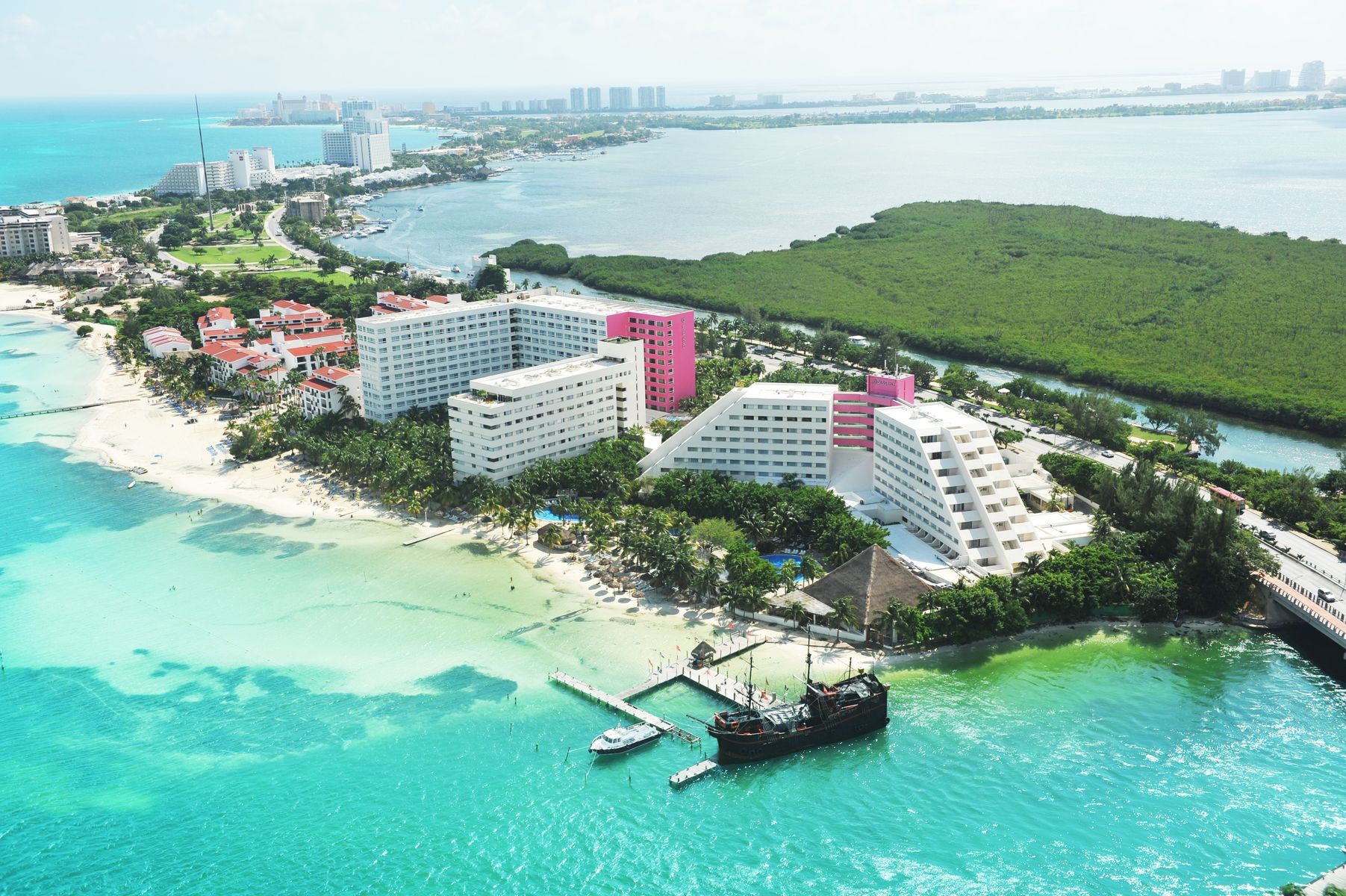 13/14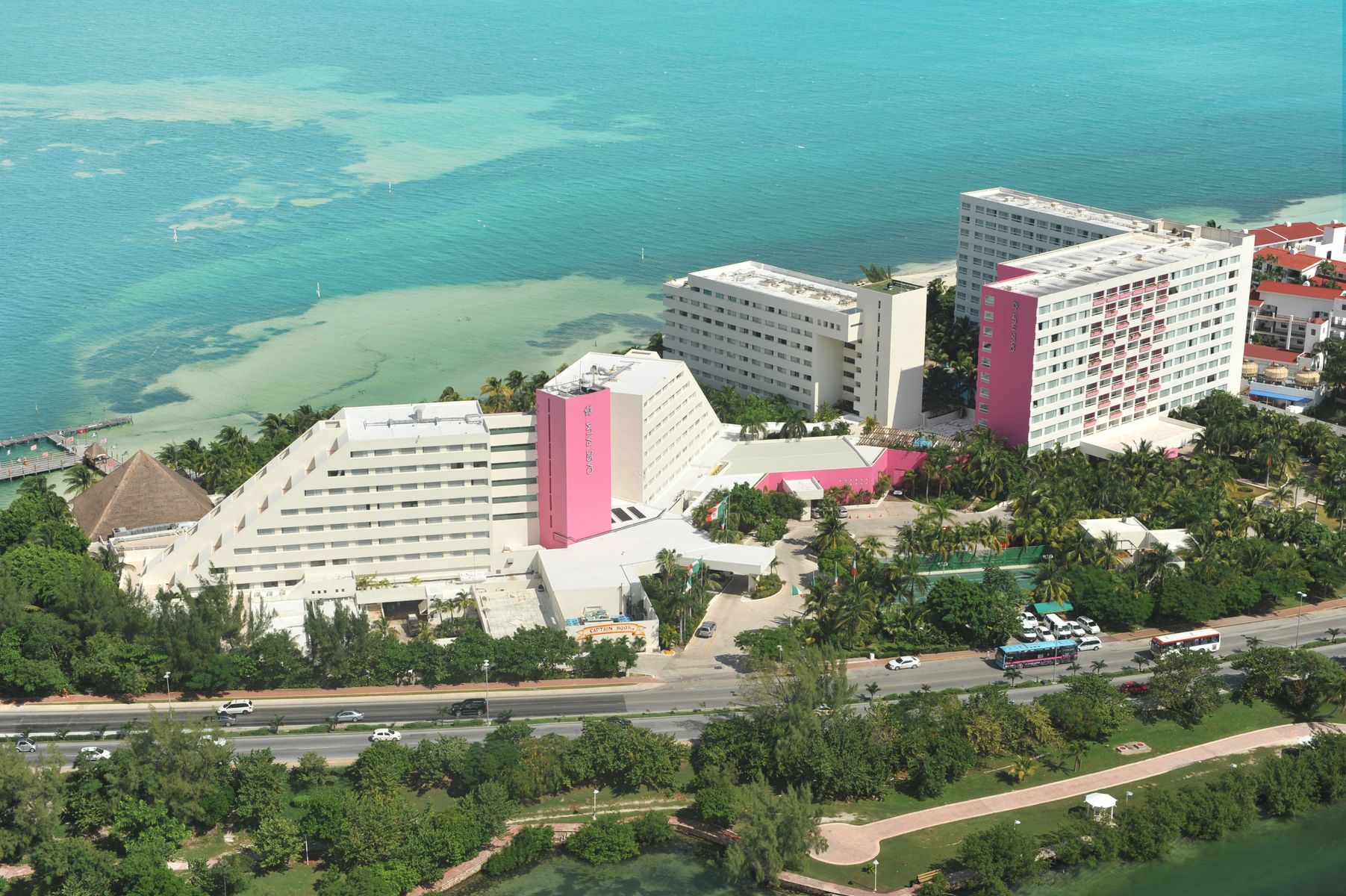 14/14
Why book this hotel?
Meal & beverage plans
All-inclusive plan
Breakfast, lunch, snacks and dinner daily
Unlimited local & imported alcoholic and non alcoholic drinks (premium beverages available with additional charge)
Unlimited buffet and à la carte dinners (reservations required at select restaurants and subject to availability)
KIDDO Zone
Dedicated kids area featuring over 43,000 square feet of fun with a fully supervised kids club (ages 3-12)

Additional Resort Services
Other services available at the resort include: 24-hour front desk, multilingual staff, currency exchange, elevator, concierge, security, parking, porter/bellhop, luggage storage

Privileges in Paradise Program
Enjoy free exchange privileges between resorts and experience all that Oasis has to offer. Stay at one Oasis Resort and visit sister resorts during the day on an all-inclusive basis, with access to over 50 restaurants, 40 bars and resort amenities within the same category level as booked. Unique experiences at each resort give you an extraordinary variety of choices for dining, recreation and entertainment.

Guests must visit the resort's concierge desk to make arrangements one day prior to visiting any other Oasis Resort. Transportation between resorts is not included but can be arranged. Fees may apply for some live entertainment. Not available at The Pyramid at Grand Oasis, Grand Oasis Cancun or Oasis Cancun Lite February 21 through March 31. Other blackout dates may apply. Certain restrictions apply.


Student/Youth Policy
STUDENT / YOUTH POLICY (APPLICABLE YEAR-ROUND)
Student/Youth Travelers are defined as any guest 24 years of age and younger traveling without legal parent/guardian and is applicable at ALL Oasis properties on a year-round basis.
Minimum age requirement for hotel check-in is 18 years of age. All rooms require one person that is at least 18 when occupied by a 17-year-old passenger. All students under the legal age of 18 require a notarized consent from parent/legal guardian providing authorization and taking responsibility for the guest. No passenger under the age of 17 years of age is allowed to occupy any room without a parent or legal guardian accompanying them.

STUDENT / YOUTH RESORT FEE POLICY:
Upon check-in, passengers will be required to pay a one-time Student/Youth resort fee in the amount of $33.00 USD (Cash Only). Policy is mandatory, per person and not refundable. Operator is obligated to inform all Students/Youths of this charge.
Credit cards issued to persons other than guest (i.e. parent, spouse, etc.) are not accepted in Mexico.
Please note the legal drinking age in Mexico is 18.

NOTE: Student / Youth Groups are not accepted at any Oasis resort with the exception of Oasis Cancun Lite. Each individual resort reserves the right to deny check-in

Family Collection
Take your family on an unforgettable vacation with trips geared to the whole gang!
In Mexico, the Caribbean, South & Central America:
Keep everyone happy at resorts offering dedicated kids' pools and supervised clubs. You can bring the whole family thanks to discounts for kids and the perks of our
Play program
.
In Europe:
Add family fun to your Euro trip with Independent Escapes tailored offering kid-friendly activities for your little ones.
To add more travellers to your booking, select your hotel below, and on the next page you can update the number of travellers by clicking on "Change search" on the top right.
Play
Discover the ultimate family-friendly vacation at resorts with perks perfect for kids!

Play vacation highlights include:
Kids Eat, Play and Stay FREE1
Pre-boarding for families
Supervised kids' clubs and more!2
Dedicated pool areas of sections for kids2
To add more travellers to your booking, select your hotel below, and on the next page you can update the number of travellers by clicking on "Change search" on the top right.
Play program: Only valid on Flight & Hotel package bookings at participating hotels and resorts. Not applicable to groups. Subject to availability. Program is subject to change without notice. 1Clients are responsible for paying the flight portion of children's vacations, including air transportation charges, taxes, fees, and charges. Conditions may apply and vary by resort. Based on maximum hotel room occupancy. Refer to the «Best for» section of each hotel on aircanadavacations.com for full details. 2Only available at all-inclusive resorts in Mexico, the Caribbean and Central America.
Bed size(s): 2 conjoined bedrooms (one for kids with 2 double beds and one for adults with king-size bed)
Rooms: Ocean view or sunset view; Full bathroom
Internet: Yes ($)
Air conditioning: Yes

Room facilities
Flat screen cable television, In-room safe ($), Telephone ($), Bath amenities, 24-hour room service ($), Hair dryer, Iron and ironing board, Radio alarm clock, Beach towels, Roll-away beds and cribs on request (limited availability), Daily housekeeping

Occupancy: 4 adults; 4 adults and 3 children; 3 adults and 4 children; 2 adults and 5 children (maximum occupancy of 7)
Important Note: There must be a minimum of 4 paying adults in this room category before a child rate is quoted.
Bed size(s): 1 king bed or 2 double beds (assigned at check-in based on availability)
Rooms: Run-of-the-house view, Bathroom
Air-conditioning: Yes
Internet: WiFi ($)

Room facilities: Flat screen cable television, In-room safe ($), Telephone ($), Bath amenities, 24-hour room service ($), Hair dryer, Iron and ironing board, Radio alarm clock, Beach towels, Roll-away beds and cribs on request (limited availability), Daily housekeeping

Occupancy: 1-3 adults ; 3 adults and 2 children; 2 adults and 3 children (maximum occupancy of 5)
Bed size(s): 1 king bed or 2 double beds (assigned at check-in based on availability)
Rooms: Ocean view, Bathroom
Air-conditioning: Yes
Internet: Free WiFi (two devices per room)

Room facilities: Flat screen cable television, In-room safe ($), Telephone ($), Bath amenities, 24-hour room service ($), Hair dryer, Iron and ironing board, Radio alarm clock, Beach towels, Roll-away beds and cribs on request (limited availability), Daily housekeeping
Occupancy: 1-3 adults ; 3 adults and 2 children ; 2 adults and 3 children (maximum occupancy of 5)
Bed size(s): 1 king bed or 2 double beds (assigned at check-in based on availability)
Room(s): Ocean View, Full bathroom
Air Conditioning: Yes
Internet: WiFi ($)

Room facilities: Flat screen cable television, In-room safe ($), Telephone ($), Bath amenities, 24-hour room service ($), Hair dryer, Iron and ironing board, Radio alarm clock, Beach towels, Roll-away beds and cribs on request (limited availability), Daily housekeeping

Occupancy: 1-4 adults; 3 adults and 2 children; 2 adults and 3 children;  (maximum occupancy of 5)
Bed size(s): 1 king bed or 2 double beds (assigned at check in based on availability
Rooms: Garden view, Full bathroom
Air-conditioning: Yes
Internet: WiFi ($)
Room facilities Flat screen cable television, In-room safe ($), Telephone ($), Bath amenities, 24-hour room service ($), Hair dryer, Iron and ironing board, Radio alarm clock, Beach towels, Roll-away beds and cribs on request (limited availability), Daily housekeeping

Occupancy: 1-4 adults; 3 adults and 2 children; 2 adults and 3 children; (maximum occupancy of 5)
Family Fun Suite - Vancouver Gateway Only
Bed size(s): 1 king-size bed and 2 double beds
Rooms: Ocean or lagoon view, Two connecting bedrooms (one designed for kids with a jungle or under-the-sea theme and two double beds, the other with king-size bed, full bathroom
Internet: Yes ($)
Air conditioning: Yes

Room facilities
Flat screen cable television, Direct-dial telephone($), In-room safe ($), Mini-bar restocked every two days with soft drinks, beer and bottled water, Coffee maker, Beach towels, USB ports, iPod docking station, Radio alarm clock, Iron & ironing board, Hairdryer, Bath amenities

Occupancy: 2-4 adults ; 3 adults and 1 child ; 2 adults and 2 children ; 1 adults and 3 children (maximum occupancy of 4)
Hotel Room - Vancouver Gateway Only
Bed size(s): 1 king-size bed or 2 double beds
Air conditioning: Yes
Internet: Yes ($)

Room facilities: Full bathroom, 42 inch flat screen cable television, Direct-dial telephone($), In-room safe ($), Hairdryer, Radio alarm clock, Bath amenities, Beach towels

Occupancy: 1-4 adults ; 3 adults and 1 child ; 2 adults and 2 children ; 1 adults and 3 children (maximum occupancy of 4)

Ocean View - Vancouver Gateway Only
Bed size(s): 1 king-size bed or 2 double beds
Rooms: Ocean view
Internet: Yes ($)
Air conditioning: Yes

Room facilities
Full bathroom, 42 inch flat screen cable television, Direct-dial telephone($), In-room safe ($), Hairdryer, Radio alarm clock, Bath amenities, Beach towels
Occupancy: 1-4 adults ; 3 adults and 1 child ; 2 adults and 2 children ; 1 adults and 3 children (maximum occupancy of 4)
Sunset Room - Vancouver Gateway Only
Bed size(s): 1 king-size bed or 2 double beds
Rooms: Lagoon view
Internet: Yes ($)
Air conditioning: Yes

Room facilities: Full bathroom, 42 inch flat screen cable television, Direct-dial telephone($), In-room safe ($), Hairdryer, Radio alarm clock, Bath amenities, Beach towels
Occupancy: 1-4 adults ; 3 adults and 1 child ; 2 adults and 2 children ; 1 adults and 3 children (maximum occupancy of 4)
Location
Blvd. Kukulcan Km. 4.5 Sección C Lote 1., Cancun - Zona Hotelera Riviera Maya, 77500, MX